| | |
| --- | --- |
| Video & Startalk | |
Charles & Thomas Pages | Frontflip

After seeing the video of the Pages brothers we wanted to talk with the guys about their mission - "The Frontflip". So read on what the guys have to say...

Hey Charles and Thomas, first of all congratulations for accomplishing the frontflip! That looks awesome!
Thanks!
When did you start training the frontflip?
We don't know exactly, when we started - circa 3 months ago.
The trick looks like an Under-Frontflip - do you have a special method how you do this trick?
No, there is no special method or something like this. We like to do it with this movement - it's our style.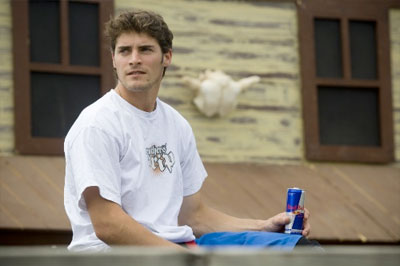 Charles Pages
Do you modify the bikes? If yes, what did you change?
Nothing changed, it's the 100% same fmx bike we use in freestyle comps.
How often did you train it into the foampit before doing it on dirt?
We don't know exactly how, because we dont ride every time for this trick, maybe one month.
What distance do you jump this trick?
It depends on the ramps. We are doing the trick on 15 or 19 meters.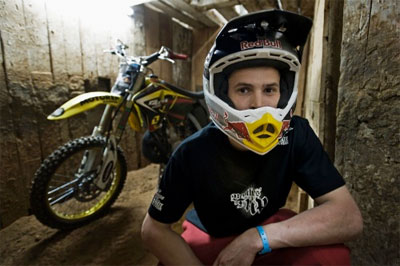 Thomas Pages
When the people will see this trick in a contest?
We don't know ... maybe in 2 days or 2 months. We will see ...
Are you ready for X Games with this trick? ;-)
Nobody can be sure to ride in X Games. It's just an invitational, but we are motivated to ride there!
Thanks so far and talk to you soon!
Thanks, Charles and Thomas.
And here is the video clip of the Frontflip:


Support us: Like and Share it!

Video of the month

Facebook /FORTY8Mag

Partner