Biketech | All about the riders best friend
Freestyle Motocross is all about style and design. Most of the riders are creating their own bike with passion. FORTY8.com introduces the individual and creative work of the riders.

FMX Bike of the month April
VANNI ODDERA Daboot Crew / Italy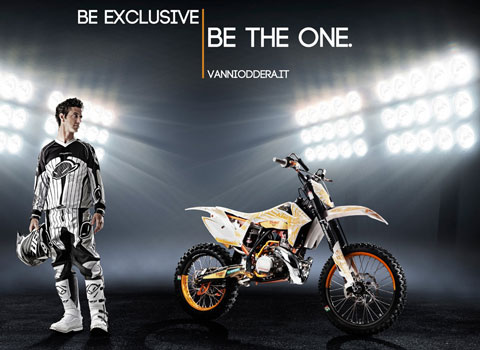 In the '12 season I used two bikes are identical except for the color white for the summer season and a black for the winter season. This is because I used the bike as a dress, trying to follow the fashion style for the colors throughout the seasons.


Click on the Thumbnails to discover Vanni Oddera's bikes:
The graphics designed by me and then produced by my sponsors Black bird, as the subject has a pig with wings, is one of my tattoo which in turn is the pleasure of the vices that I have in my life: eat well, party, do 's love, fly and which animal best represents the vices - the Pig. And also on my bikes i got some special parts.

Details of the components:
Marzocchi forks
rear suspension way stronger from SM Suspensions
Alpina wheels
flip levers
KTM stabilizer
in all my bike titanium screws from Lightech
KTM power parts

pipes from KTM factory
cut out seat for fmx from Black Bird
UFO plastics
Regina chain
Also i would like to say big thanks to my friend-mecanic Roberto Marinoni for fixing my bike always very well.

Live to Flip - Vanni Oddera
Be sure to check out our latest competition:
FORTY8 BIKE-DESIGN CONTEST
powered by M-CAX stickers
FORTY8.com is always thinking one step ahead. Freestyle Motocross is all about style and design. Most of the riders are creating their own bike designs with passion. Our mission is to fulfill a dream to you:

You have the chance to
design and win your very
own BIKE-DESIGN graphic kit!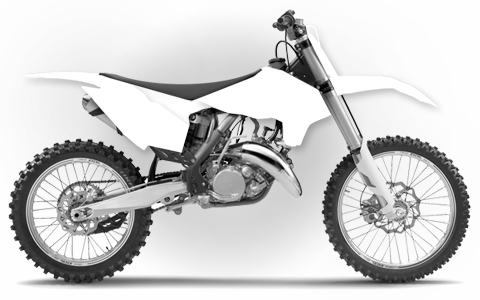 The winning Bike-Design will be produced and even adapted to the bike (brand, model, year of manufacture) of the winner. And if the demand is high enough, the design kit will possibly even mass-produced.

The Prizes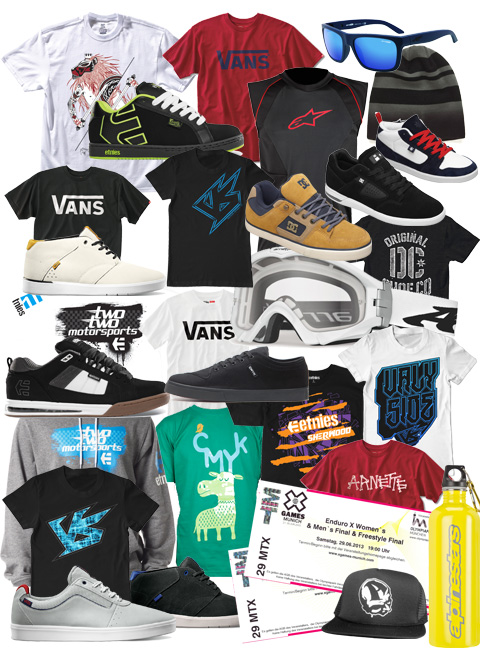 X Games Munich is providing 5 x 2 tickets for Friday June 28, 2013
including the following Moto X contests:

Best Whip

Step Up

Speed and Style
The first five BIKE-DESIGNS entries will win these tickets!
It obviously makes sense only for the participants, who can redeem the tickets.

More information: www.forty8.com/bikedesigncontest/