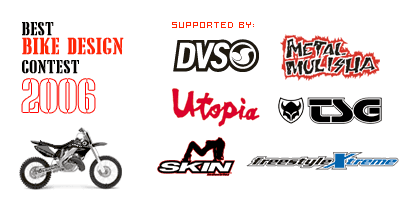 Here are the winning bikes of the FORTY8 BEST BIKE DESIGN CONTEST 2006. It was hard to judge all the bike designs, so we decided to award 6 bikes and their owners.

We want to say thank you to our supporters above, who have made this Award possible!

We proudly present the winners:



1st place | Krister Brunstedt | Sweden

CR 250/2005 with some goodies: brown frame, haan hubs with exel rims and a fresh one industries kit.

Krister wins a DVS package including DVS shoes and hoodie.




2nd place | Janne Rautavuori | Finland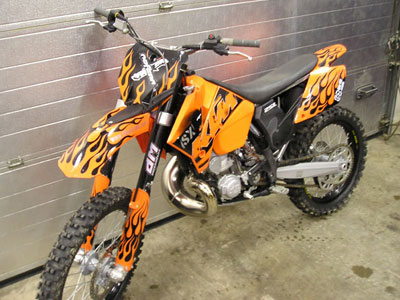 KTM 250 SX/2006 with flames design and black rims

Janne wins an Utopia package including goggle, trucker-cap and shirt.




3rd place | Florian Menge | Germany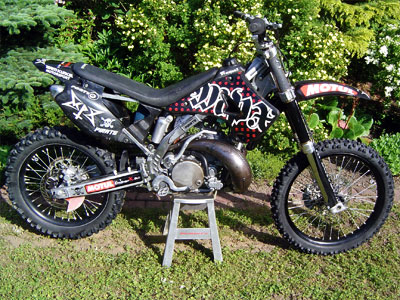 Kawasaki KX 250 with a MotopunX custom design, black rims and hubs

Florian wins a TSG package including Travelbag LAX and a Cross-Trucks II Shirt.




4th place | Milan Niks | Austria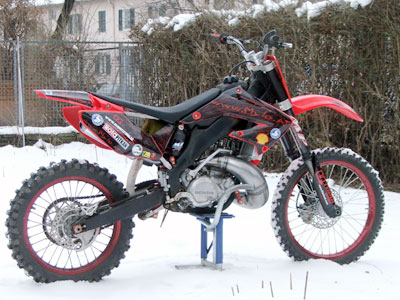 Honda CR250 with "Mylo custom design" (selfmade). Frame & swingarm black anodized. Doma pipe & silencer.

Milan wins a 100 Euro Freestylextreme voucher for shopping




5th place | Jonas Schöld | Sweden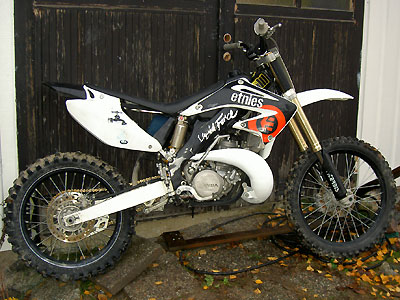 Honda CR250/2004 with custom shrouds and a white pipe/swingarm

Jonas wins a DVS package including DVS shoes and T-shirt.




6th place | Marco Roth | Germany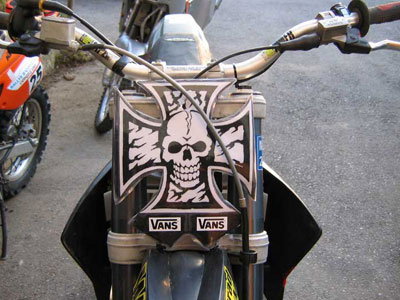 KTM SX 250 with a custom made wrecking crew numberplate design

Marco wins a DVS jacket.