Win one of five ON THE PIPE 6 DVDs

The ON THE PIPE 6 game is presented by Rider Zone
Two years in the making, Jay Schweitzer and Mike McEntire have gone all out for this latest Release of On the Pipe 6 "Pack it Up". With the sport of FMX having reached a global takeover, we decided to travel the world in search of the best compounds, freeriding and freeriders known to man.

Riders include: Josh Grant, Andre Villa, Charles and Thomas Pages, Edgar Torronteras, Robbie Maddison, Brian Deegan, Mike Mason, Adam Jones, Beau Bamburg, Todd Potter, Jeremy Stenberg, Taka Higashino, Brody Wilson, Mike Metzger, Paris Rosen, Jackson Strong, Robbie Adelberg, Javier Villegas, Dan Pastor, Levi Sherwood, Lance Coury and basically anyone else who is sick on a dirt bike we forgot to mention.

The european release is on February 25th
– but people can make a preorder now:
www.on-the-pipe.com
Join us as we travel to Alicante, Spain to Andre Villas training facility with the Pages brothers and Edgar Torrenteras while we capture the most technical ramp riding session in history. Minerve, France is next on the list to Jeremy Rounets European ultimate freeride line. Fly through the trees of Joe Gibbs private MX track in North Carolina with Josh Grant. Join team USA in Colorado while we defend our MX Nations title against the worlds best racers.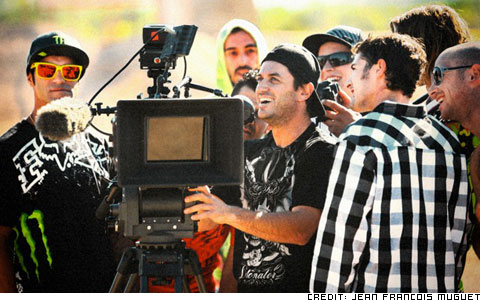 Head to the most remote freeride zones in California and Arizona with the Godfather Mike Metzger and witness an awe-inspiring display of natural terrain riding. Follow the up an coming freeride phenomenon Brody Wilson from California, Montana and finally his compound in Massachusetts for an intense look at the east coast riding scene. Witness the NVHC crew crush our newest tractor built freeride 6 pack line in Red Bluff, California. Get an exclusive look into the Metal Mulisha compound at Deegans house as Twitch, Potter and crew flip the biggest dirt jump in history. Hang with the Robbie Maddison from his brand new compound at his house in Temecula, California to Picton, Australia for his very own Red Bull X-ray event on the biggest freeride jumps in Australia.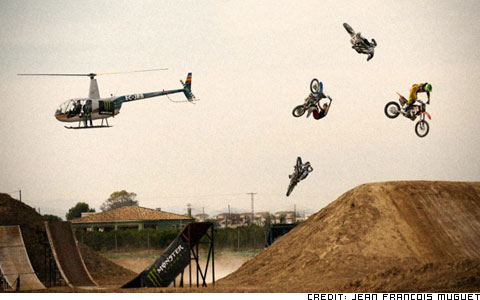 With over seven helicopter shoots, brand new riding spots and the most elite FMX riders across the globe OTP6 is the most progressive FMX and freeride movie of the decade. OTP6 will make you want to get off the couch, pack it up and head to the hills.
Win one of five ON THE PIPE 6 DVDs
You only need to answer the following question:
Who made the film ON THE PIPE 6?
Deadline of this game is:

March, 30th, 2011
Right answer: Jay Schweitzer & Marc McEntire
Winners: R. Messerschmidt, J. Schwegler, S. Plieninger, M. Hesse, U. Selig


Support us: Like and Share it!

Video of the month

Facebook /FORTY8Mag

Partner