Welcome back – Arnette is back in the Motocross scene!

In the beginning of the 90s there were no mega ramps, unbelievable flip variations and million-dollar contracts for 15 years olds. It was just about you and the next session with your friends. Fun, freedom, rebellion – the golden years of action sports. An entirely new youth culture which went its own way – and also stopped at a garage in Orange County. That's were Arnette sprang up in 1992, a brand that was more than just a company right from the beginning: no matter if on snow, water, concrete or dirt, Arnette represented the lifestyle of a whole generation. Back then and still today. After a short time-out and the relaunch of the sunglasses and snow goggle, in 2011 Arnette is now celebrating the comeback of its MX googles and is therewith back at dirt tracks worldwide. To represent the google Arnette has chosen THE FMX-superhero-badass Adam Jones, a man known not only for his firery humour but also to always be on fire while riding. It's obvious that someone like him doesn't just sign with any brand. But Arnette convinced him with the brand new Series 3MX™, a goggle just like him: different than others, constantly pushing the limits and a regular guest in the top spots.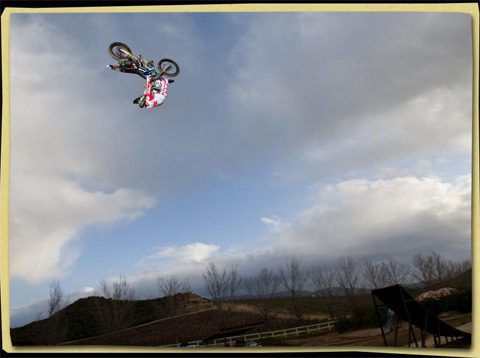 Series 3MX™
This google was made for all the Adam Jones' in this world – the goggle goes fast, far and dirty! This has been made possible due to the newest technology underneath the clean Arnette look: the Cool Breeze ventilation system takes care of plenty of air ventilation even during the hottest session of the year while the Combo Plate foam transports moisture away from the skin and is so soft that you can hardly feel it. The scratch and impact resistant Lexan® screen definitly doesn't mist up and provides you with high visibility no matter how much dirt comes flying. What should definitly not be missing when getting involved with dirty games: Fast as Lightning (FAL) Tear Off-Technology, specially optimated for the Series 3MX™ goggle by Arnette. Improved lamination of the tear-off foils provides extra translucency and clear contures. It's pretty much self-evident that it comes with perfect helmet compatibility and anatomical fit...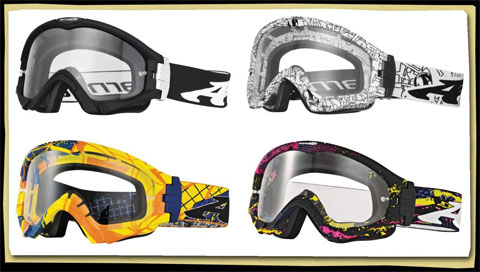 The Series 3MX™ is available in 12 color ways for 45 Euro (including two Lightning Fast Packs with seven laminated tear-off foils each). Some of the colour combinations are Matte Black, Matte White, Ransom White, True Blue with Black, Cherry Red with Black, True Blue Plaid, Fragment Blue Yellow Orange, Poster Child Pink Blue Black.

For more info check www.arnette.com & www.facebook.com/arnette.eu


You can win the Arnette Series 3MX™ goggle - you only need to answer the following question?
Which of these riders is the official Arnette team rider?



Winner:

Timo Kuch


Right answer:

Adam Jones


Deadline of this game was:

December, 11th, 2011


Support us: Like and Share it!

Video of the month

Facebook /FORTY8Mag

Partner