FORTY8.com is always thinking one step ahead. Freestyle Motocross is all about style and design. Most of the riders are creating their own bike designs with passion. Our mission is to fulfill a dream to you:

You have the chance to
design and win your very
own BIKE-DESIGN graphic kit!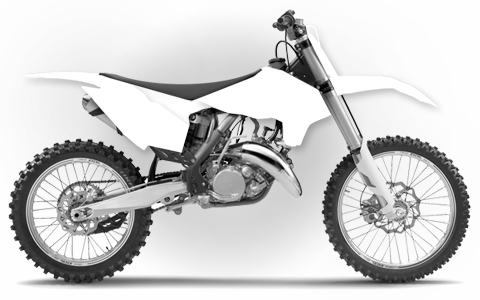 The winning Bike-Design will be produced and even adapted to the bike (brand, model, year of manufacture) of the winner. And if the demand is high enough, the design kit will possibly even mass-produced.

THE MISSION
1

Read the eligibility requirements

English
German

2

Download the Design Graphic Sample [PDF file]

more

3

create your own Bike Graphic kit

more

4

When finished, save your file

more

5

Finally Send us your Bike-Design file

more
The Supporters
The Prizes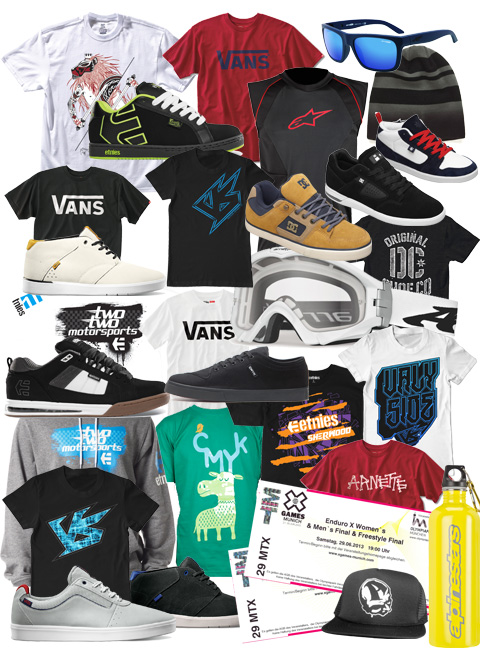 The 1st place receives it's own Bike-Design graphic kit adapted to the bike (brand, model, year)

The winner also receives a package with...

Alpinestars Cooling- west
Arnette MX Goggle with tear-offs
CMYK package
DC package
etnies package
Valyside T-Shirt
Vans package

The 2nd place receives a package with the following prizes:

Alpinestars Beanie
Arnette glasses
CMYK package
DC package
etnies package
Valyside T-Shirt
Vans package

The 3rd place receives a package with the following prizes:

Arnette T-Shirt
Alpinestars Bottle
CMYK package
DC package
etnies package
Valyside T-Shirt
Vans package
Supporter update:
X Games Munich is providing 5 x 2 tickets for Friday June 28, 2013
including the following Moto X contests:

Best Whip

Step Up

Speed and Style
The first five BIKE-DESIGNS entries will win these tickets!
It obviously makes sense only for the participants, who can redeem the tickets.

More information about X Games Munich:
www.xgames-munich.com and www.facebook.com/XGamesMunich

Instructions
The Bike-Design sample files are only rough templates
Because of the different bike brands it's almost impossible to fit all models and years of manufacture.

You need to choose the sample file that fits best for you:




You are missing a sample file for your bike brand/model/year?
Write us a message - we will try to organize something for you.

You are using a computer program?

Vector-based files are recommended, but not necessary.
If you use pixel-based programs, please create at least following document:

English: 34 inches x 24 inches, 600 DPI, CMYK mode, please use layers
German: 840 mm x 600 mm, 600 DPI, CMYK Modus, bitte mit Ebenen arbeiten

You are creating the design with pencils?

Print the PDF sample file and paint it. Please draw over the edges.
Afterwards scan the image with maximum DPI and best quality.

English: 34 inches x 24 inches, 600 DPI, CMYK mode
German: 840 mm x 600 mm, 600 DPI, CMYK Modus

The following data files will be accepted:

TIFF, EPS, PDF, PSD

Important notice

You are not allowed to use Logos, Icons and Graphic elements of other Brands and Companies which are under the trademark protection. But you are allowed to use the FORTY8 and Smoothness Logos. You can download them here:

Send us the final Bike-Design graphic kit file

Please compress your files (e.g. with ZIP). If your files are bigger than 15 MB, please use file-transfer, for example www.wetransfer.com.

We also need your first- and last name, full address, email address, clothing- and shoe sizes, phone-number and the details of your bike (brand, model, year of manufacture).

Send your data to the follwoing address: designcontest@forty8.com

The Deadline

August 30th, 2013