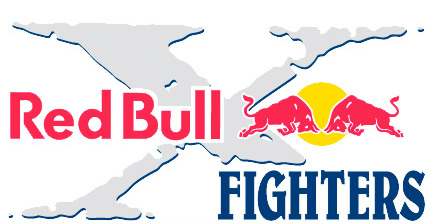 The world's best FMX tour will make a stop one more time in Munich on July 19. Once again, the world's top riders will invade the Bavarian capital and perform their breathtaking tricks in Munich's famous Olympic Park.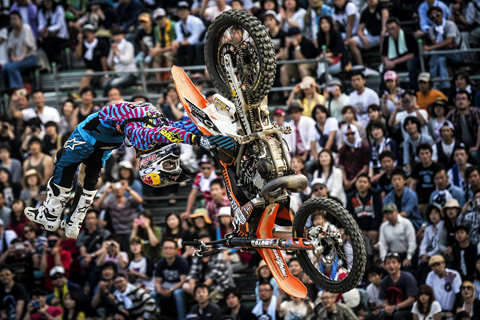 The most talented and exciting FMX athletes the world has ever seen will be flying up to 15 meters high and over a distance of up to 30 meters in Munich's Olympic Park at the fourth stop of the 2014 world tour. The competition in Munich will be the season's penultimate round and could prove to be the decisive contest for the overall 2014 Red Bull X-Fighters World Tour. After Munich, the tour will move on to the season finale in Pretoria, South Africa.
For the first time in FMX History the full track will be built on a lake with swimming pontoons, which are supported by a scaffolding substructure. Believe it or not, but this revolutionary idea will not limit the track in any way. To give the track an overall length of over 520m (1700ft) the designers planned more then 450 pontoons to have enough space for the 3600 tons of dirt, which will shape the track. Once it is all set-up by 4 heavy duty cranes, the riders will find 6 regular jumps, 1 super-kicker and 1 quarterpipe to play with. As if all that would not be enough the track will brake another course layout standard by having a linear instead of a the usual box shape style.


Click on thumbs to open the X Fighters gallery :

Schedule
Doors Open: 16:00
Start Web-TV: 18:00
Start Live-TV: 18:30
Live Concert "Blitz Kids": 20:00

ALL LOCAL TIMES – Central European Time – difference to UTC -2 hour

More information about the event: www.redbullxfighters.com
Click here for Tickets


Win 3x2 Tickets
for the Red Bull X Fighters in Munich/Germany
Saturday, July 19th 2014!



Support us: Like and Share it!

Video of the month

Facebook /FORTY8Mag

Partner