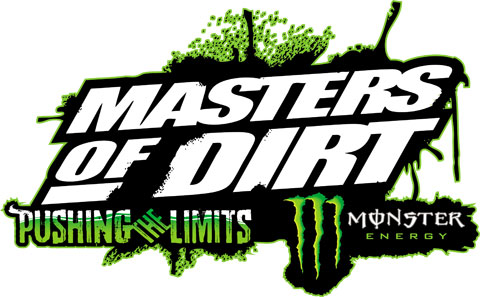 This year the wildest and most spectacular freestyle show the world has seen finally pays Germany a visit - The Masters of Dirt by Monster Energy
At two exclusive shows in Berlin on September 19th and Hamburg on September 20th the best freestyle motorcross, BMX, mountainbike, quad and sled riders will vault their vehicles in the air and make jaws drop. The concentrated action, hot music and even hotter girls will make the heart of every action sports enthusiast leap for joy. The Masters of Dirt by Monster Energy are a mindblowing experience and the one event you shouldn't miss in 2014.
THE FACTS
Disciplines / Riders

FMX
Edgar Torronteras (ESP)
Matěj Česák (CZE)
Kai Haase (GER)
Rob Adelberg (AUS)
Alastair Sayer (BOT)
José Miralles (ESP)
Massimo Bianconcini (ITA)
Rocky Florensa (ITA)
Antonio Navas (ESP)
Gehard Mayr (AUT)

MTB / BMX
Sam Reynolds (UK)
Clemens Kaudela (AUT)
Pat Guimez (FRA)

Quad
Ales Rozman (SLO)

Sled
Jostein Stenberg (NOR)

Buggy
Jimmy Blaze (USA)

And of course The Fuel Girls with their sex appeal will make the crowd go crazy.


Dates in Germany

Berlin: September 19th - Max-Schmeling-Halle
Hamburg: September 20th - o2 World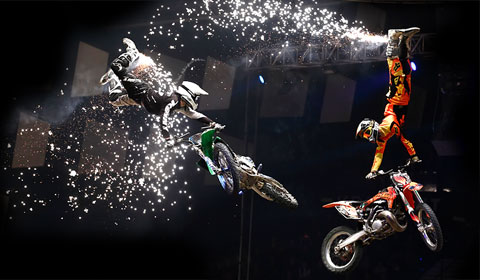 Win 1x2 Tickets for the Masters of Dirt events in Berlin and Hamburg plus T-Shirt and Glasses!