#Riders make their fans happy
WIN A SIGNED ADAM JONES JERSEY!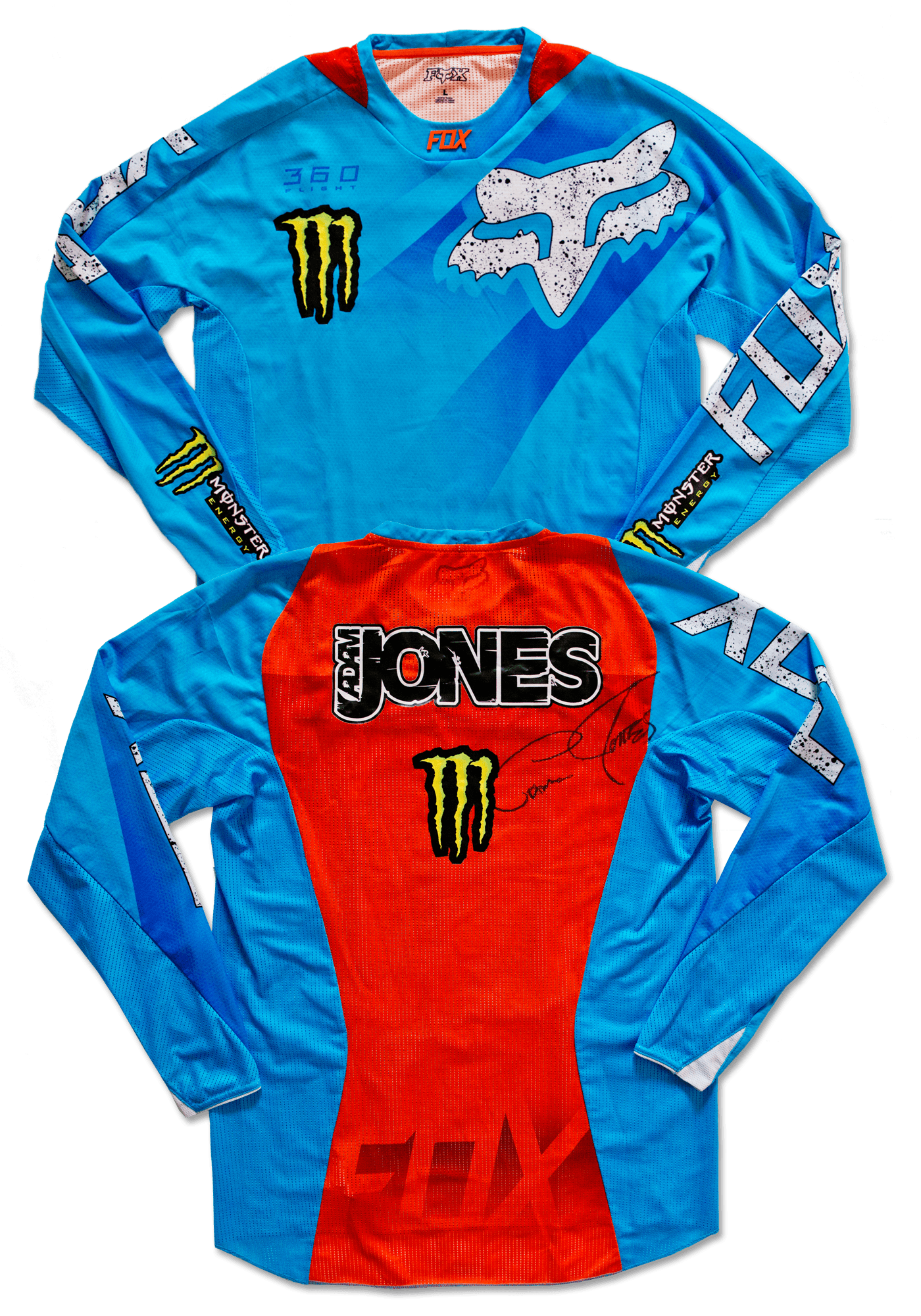 Click here to view the large image of Adam Jones's Gear

This is your chance to WIN a signed original rider Jersey of X-Games Gold Medalist Adam Jones!
In 2007 Adam Jones won his first X Games gold medal, realizing his childhood dream. As an innovator Jones has invented tricks such as the Cordova backflip, stripper backflip, Shaolin backflip and the dead body backflip. In addition to inventing new, extremely difficult tricks, AJ is known for his amazing extension on all the classics.

Click here to view the large image of Adam Jones Double Hart Attack Flip
With other career achievements such being named the 2007 Transworld motocross rider of the year, the 2008 AST Dew tour overall champion, and a host of other medals, Adam Jones is undoubtedly one of the greatest FMXers on the planet. AJ's presence on the Nitro Circus Live tours is irreplaceable, his fun personality and wide range of FMX skills make him a favorite amongst his peers and amongst fans.
You want to watch Adam Jones live on Tour?
Take part in the Nitro Circus Live Ticket Raffle for a chance to WIN FREE TICKETS for the European Tour: http://www.FORTY8.com/nitrocircuslive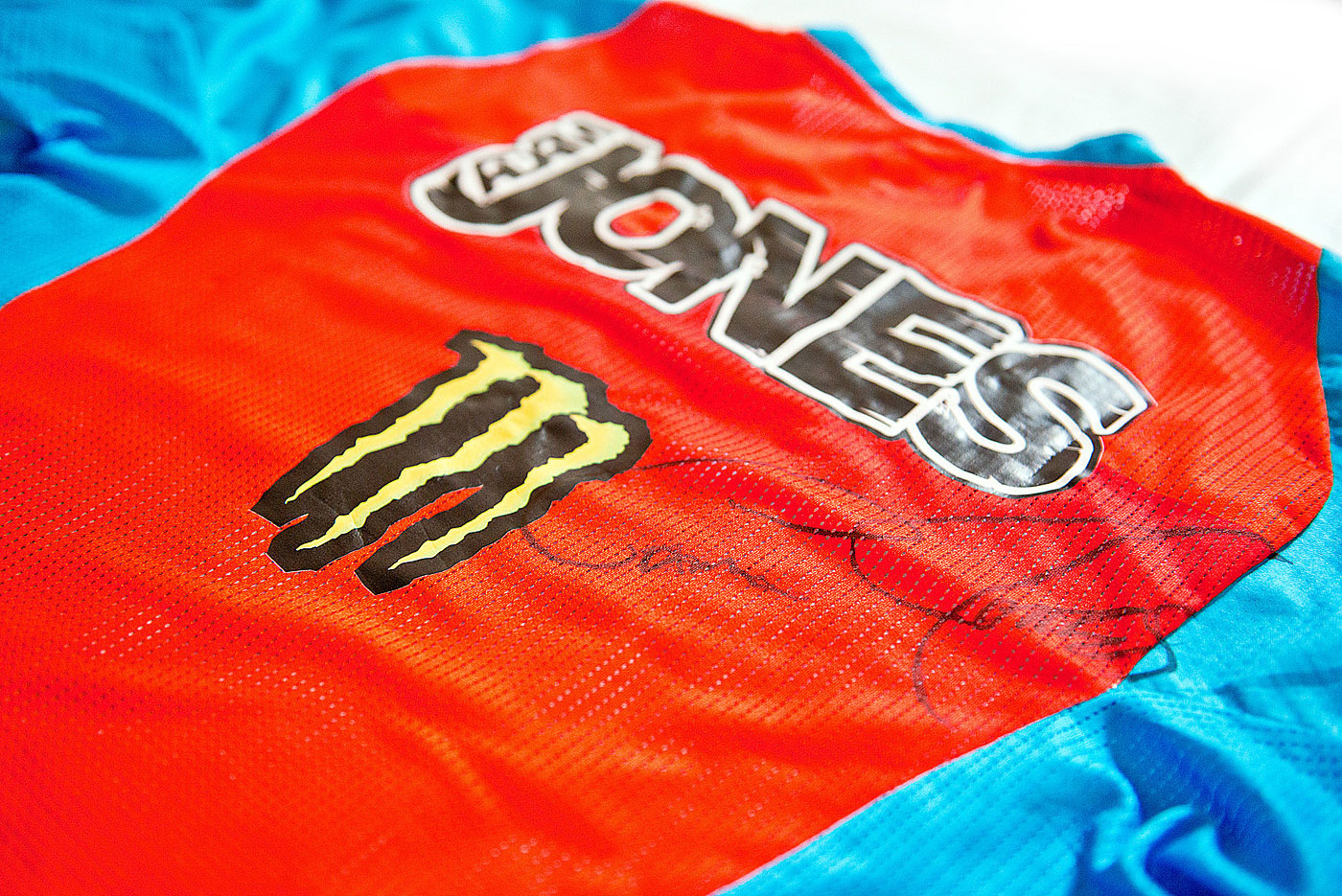 Click here to view a large image of Adam Jones's Gear
AND THE WINNER IS: Marc Heimerdinger