The Alvaro Dal Farra Column
FMX MASTER TOUR RUSSIA + XOFFROAD ALVE ITW
The Russian tour will arrive at its end in one week: everything, between demos, training, transfers and parties, is going perfect. All demos are held in main square of the cities, usually watched by huge Lenin's monument (in memory of an old epoque)...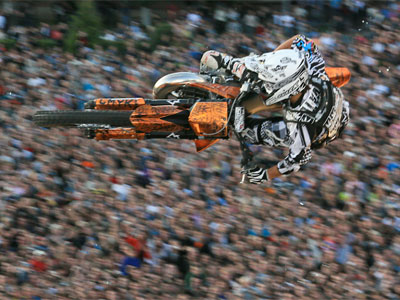 The public is everytime big, every show is sold out. Russia is big and strange! Now other two stops of six on schedule for the FMX Master tour, then it's time to come back in our beautiful and lovely Italy. For more detailed infos visit the official website http://www.fmxmasters.ru/

Alve

Check www.alvarodalfarra.com for more information about Alve.


Support us: Like and Share it!

Video of the month

Facebook /FORTY8Mag

Partner