The Morgan Carlson Column
written by Morgan Carlson
Hi you all!

After being busier then a drug dealer on a rave I ended up eating dirt last weekend. I been very lucky through my whole carrier, but I guess we all should have our share of injuries sooner or later. I ripped a ligament in my rated Wednesday here in Spain. August has been just as busy as June and July. It has been a week in Poland with 3 Red Bull promotion shows, 2 shows in Russia and one KTM/Red Bull show in Austria. I was really late with the whole flip deal but once started it came really easy to me, which feels good. I really looking forward to be back on my bike as soon as possible.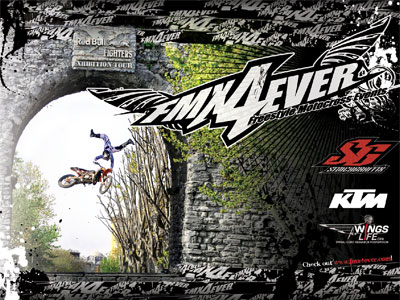 Jimbo and FMX4Ever got so many projects going on and I don´t want to miss a single one! It´s very easy to see why and how FMX4Ever has became to busiest and most respected European fmx team there is.

Next weekend I´m going to France for the Kenny Festival, just to hang out and get some stuff done for my sponsor.

And make sure to log on to "the Mojo Blog!"
Check out our new poster with me jumping through the aquaduct in Istanbul, Turkey.

See you later!

Morgan Carlson

www.morgancarlson.com | morgancarlson.blogg.se



Support us: Like and Share it!

Video of the month

Facebook /FORTY8Mag

Partner