Energydrink GO FAST! sponsors German
FMX pro Freddy Peters
Berlinièros Press release | March 2006

Berlin / Breitungen – GO FAST! brings Power on the FMX-Track. The american Energy Drink sponsors the german Freestyle Motocross-Pro Freddy Peters , who is currently # 21 of the IFMXF Worldranking.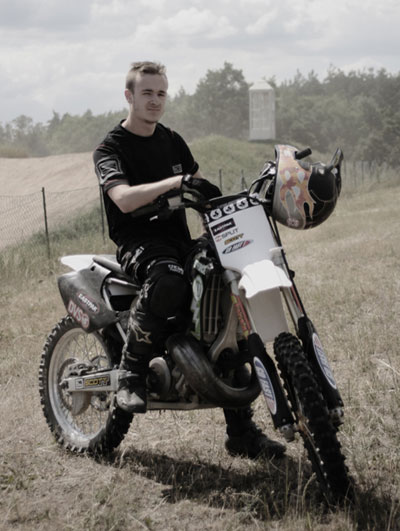 Freddy Peters styles with GO FAST! Energy from now on.

Go Fast! Is the different Energy Drink for young and old. A new exclusive sportive Energy Drink, with lots of naturals vitamins Vitaminen and a lot of energy ingredients like Guarana, Ginseng and Gingko.
Go Fast! Sports was founded 1996 in the USA and was succesfully activ at Skydiving. The success let Go Fast! Expand in other sports like Snow- & Surfsports, Motorsport, Cycling, Triathlon etc. So now a lot of extremesport athletes are supported by Go Fast!.

In Germany 20 year old FMX-Pro Freddy Peters belongs to the GO FAST!-Team. The guy from Berlin is doing Freestyle Motocross since 2001. 2004 Freddy Peters reached 4th at the NIGHT of the JUMPs in Bern (SUI) and got 3rd at the IFMXF German Championships. Next to GO FAST! eastpak, Scott, Split and DVS Shoes are belonging to the sponsors of the Freddy Peters.


Support us: Like and Share it!

Video of the month

Facebook /FORTY8Mag

Partner