IPR 360 | The new FMX dimension
IPR360 press release | December 2006

IPR360 System for Motocross-bikes
This fork is dedicated to FMX only and soon for minibikes. The registered an international patent. The bike is a prototype and the extra weight is about 3 kg, because we are using special parts, which allow to tune the offset and the trail.

The final weight will be the same as a set of a standard fork or maybe less, if we use composit (we are working in this direction). When you ride the bike it feels like a regular motocross bike. This prototype is built a bit stronger in order to valid the final specs.

The concept is to separate steering and damping by using a special double-rotor for gas and clutch cable. We run a special oil/air shock inside the fork developped with specialists.

IPR360 System for Mini-bikes

Below you can see the minibike version of the IPR360 system: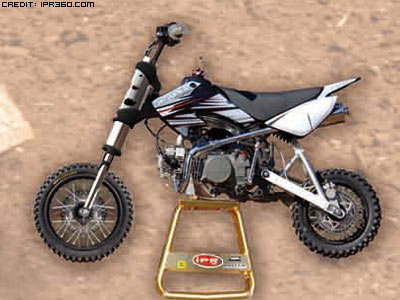 Charly Pages/France doing the first ever big distance backflip barspin during the FMX Contest in Paris Bercy in November.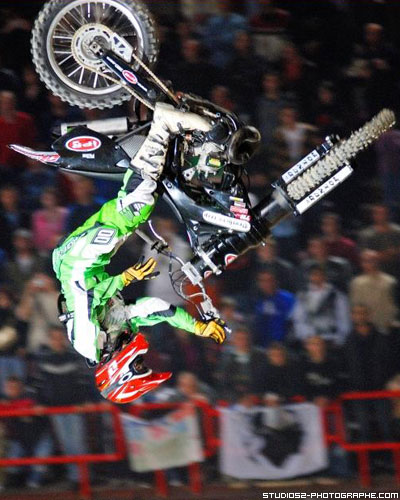 Support us: Like and Share it!

Video of the month

Facebook /FORTY8Mag

Partner