etnies collaboration celebrates
Metal Mulisha's decade of dominance

LAKE FOREST, CA. (May 13, 2009) – The Metal Mulisha was the first of its kind – a group of hell raisers that have been at the center of the freestyle moto x movement since it began. To celebrate the Mulisha's 10 year anniversary, etnies salutes them with a collaboration featuring Metal Mulisha graphics on the Fader and Chrome shoes for 2009.

The shoes reflect their long history of being instigators or as they refer to themselves "the most bad-ass moto x team in the world." Brian Deegan has been on the etnies team since before co-founding the Metal Mulisha in 1999, and his fellow Mulisha members Jeremy "Twitch" Stenberg, Todd Potter, Josh Grant, Seth Enslow, Luke Urek, Nixey Danielson and Beau Manley are also members of the etnies team.




Left to right: etnies Metal Mulisha Fader; etnies Metal Mulisha Chrome

"It's hard to believe that the Metal Mulisha has been pushing the limits and setting the standard in freestyle moto x for ten years," said Brian Deegan, etnies team rider and co-founder of the Metal Mulisha. "The etnies Metal Mulisha Fader and Chrome are the best shoes out there right now!"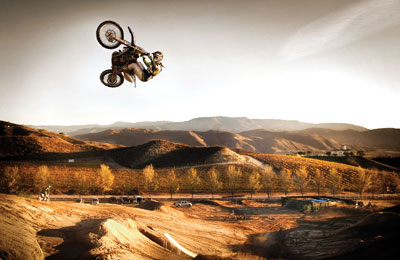 Check etnies.com for additional information and an exclusive interview with Twitch.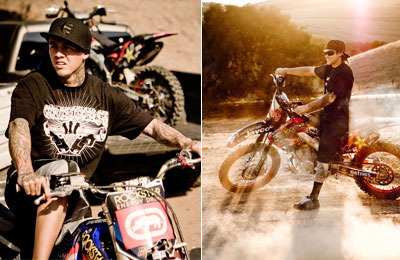 About etnies:
Established in 1986, etnies is the first skateboarder-owned and operated global action sports footwear and apparel company. etnies not only pushed the envelope by creating the first pro model skate shoe, but it pioneered technological advances and changed the face of skateboard footwear forever. Today etnies' vision, led by owner and skateboarder Pierre Andre Senizergues, is to remain the leading action sports company committed to creating innovative products that provide the most style, comfort and protection possible. etnies stays true to its roots by sponsoring a world class team of skateboarding, surfing, snowboarding, moto x and BMX riders and continues its dedication by giving back to each of these communities. For additional information, visit etnies.com.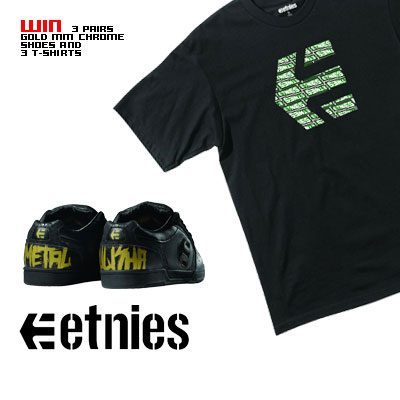 You only need to answer the following question:



Which anniversary celebrates the Metal Mulisha?
And the winners are:

Matthias Haller
Soraruff Franco
Dominika Jochymska


Support us: Like and Share it!

Video of the month

Facebook /FORTY8Mag

Partner