Bionic Protection Jacket for BNS
Alpinestars' Bionic Jacket provides unrivalled impact protection to the upper body and has been specifically designed to integrate with Alpinestars' state-of-the-art Bionic Neck Support (BNS). Unlike other jacket protectors on the market, the Bionic Jacket's bespoke design enables integration with the BNS so that it performs to its maximum potential in all riding conditions.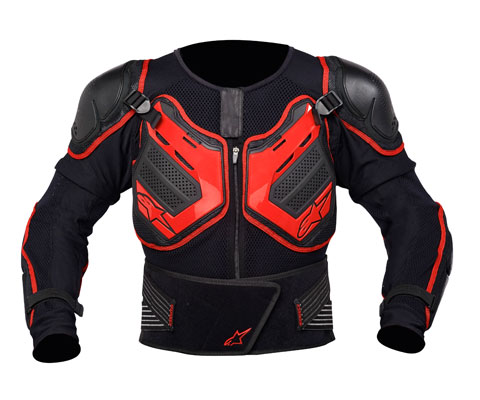 BIONIC JACKET FOR BNS PROTECTION KEY FEATURES:
Ultimate impact protection and safety
• CE certified* GP elbow and shoulder protectors provide excellent impact protection and designed to be unobtrusive while riding.
• Premium Bionic Race Back protector for high levels of spine protection.
• Ventilated, molded PU and PE chest pads
• Ergonomic 5 plate construction contours to follow the natural curve of the back with plates which lock to help prevent overextension of the back.
• Integrated kidney belt provides core support.
* Elbow and Shoulder conform to EN1621-1 / Back protector conforms to EN 1621-2.
Other key design features
• Advanced bio-foam materials on the bionic back protector increase breathability and ventilation.
• 3 panel sleeves eliminate the need for extra straps on elbow pads.
• 100% Lycra collar trim for a snug, yet comfortable fit.
• Wider hip straps on the integrated kidney belt eliminate bunching around the waist.
• Longer overall length keeps the jacket from riding up improving comfort and ensuring protectors are located in optimum position at all times.
• Vented stretch mesh main body fabric is lightweight, strong and aids cooling.
• Locking front zipper ensures secure closure at all times.
Colors: Black-Red

Sizes: M-2XL
For more information visit: www.alpinestars.com
You can win an Alpinestars Cap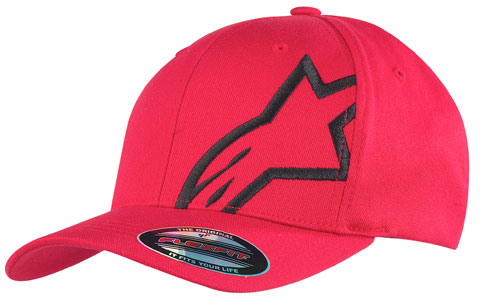 You only need to answer the following question:

Which Alpinestars rider won the Red Bull X-Fighters Mexico 2010?


Right answer:

Andrè Villa
Deadline of this game was:

June, 30th, 2010



The winner is:

Sylvia Roth