DA BOOT SUPERPARK by Alvaro Dal Farra
Alvaro Dal Farra Press release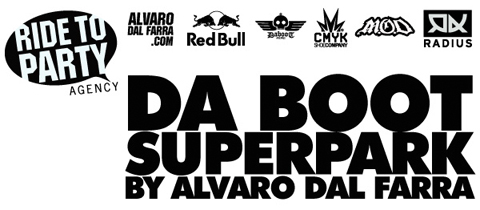 Have you ever thought about riding at a pro FMX park that works perfectly all year round? Now you easily can, without the stress of thinking about park maintenance – and with a complete package of side services at your disposal. There's quiet and convenient accommodation nearby, with all the comforts and amenities to make your training time comfortable and stress free.
Alvaro Dal Farra can now make it happen for any aspiring FMX riders wanting to step up to the next level! Whoever wants to train and shoot at the perfect location, can take advantage of Alvaro's many years of experience as a pro rider and park shaper, along with having access to his professional staff. Additional specialist rider coaching as well as bike maintenance instruction from a top Pro mechanic are available on site.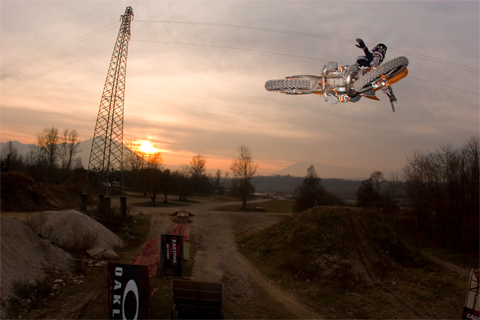 The idea of DA BOOT SUPERPARK is to give pro riders the possibility of training in a complete and fully-equipped location to push and improve their level in this sport.
The FMX park was established in 2005 when Alvaro Dal Farra needed a place to train and develop his riding. Now there has been the opportunity to improve & expand this park, opening the door to more and more riders.
The park is open 365 days a year as it's placed inside a private pit, allowing daily fine-tuning and reshaping if needed. The base dirt is very sandy allowing water to drain, meaning riders are able to jump within 10 minutes after a rain storm. The top layer of soil is perfect for shaping and remains smooth right through the winter.
We even tested it with snow when the DaBoot team took advantage snowy conditions for a successful film shoot in an amazing and fresh environment.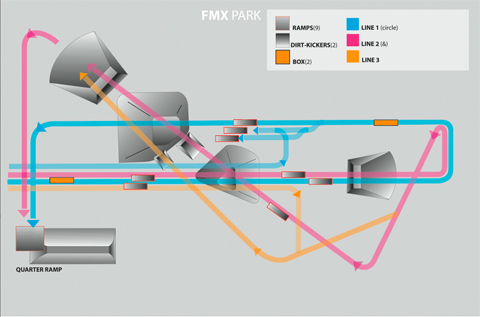 Da Boot Superpark gives riders a complete service:

• A pro level FMX training park
• Good value accommodation in fully equipped self catering apartments or at the nearby Hotel
• A great local restaurant with a sport and FMX-rider friendly menu
just 2km from the park
• A mechanic always at their disposal
• Several leisure activities in the area (including snowboarding in the winter months)
• Bike hire options
• Plus access to a gym
Download the .PDF file with detailed info here
or
contact Alvaro Dal Farra
alvepro@libero.it
+39 340 6899693
alvarodalfarra.com


Support us: Like and Share it!

Video of the month

Facebook /FORTY8Mag

Partner