Motorokitz-crew Show Barkow
The german Motorokitz-crew organized a show in the course of the father's day-festival on their compound in Barkow in the north of Germany. 1000 people came to see a foampit-session and 4 FMX-shows.

The local Tobias Finck (7th in german chamionship '07) demonstrated his skills on the dirt and into the pit. Next to him Sebastian Radel, Robert Naumann and Enrico Biederstedt were invited.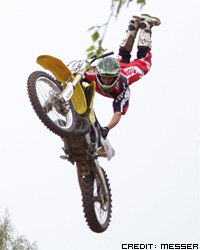 Sebastian Radel didn't ride much shows in the recent past but he enthused the crowd with his extended style. Unfortunately he crashed and damaged his bike. So he was not able to ride the last show.




After switching to 250 cc Enrico Biederstedt (6th in german chamionship '07) feels more and more comfortable on his new bike. He showed ticks like hart attacks and no footed can cans.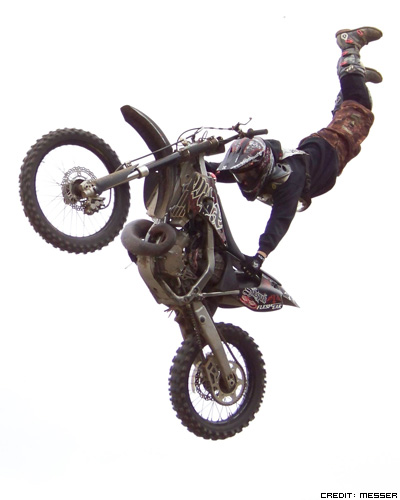 The third invited rider was Robert Naumann. Doing some clean flips into the foampit during the foampit-session gave him the confidence to flip on dirt. So he rode out his first flip to dirt over the kicker this weeks monday.



Congratulations. After a good day for the spectators and the riders everybody is looking forward to the first round of the german championship this weekend.