Once again the MotopunX arranged to their annual MotopunX Jam. About 20 rider set out for the MotopunX-compound at the MX-track near Templin.

Next to some racers there were riders from the north-east underground as well as some well know names like the dark-brothers (Sebastian Dunkel and his brother Steffen), Sebastian Radel and of course Florian Menge and the other MpX-Riders.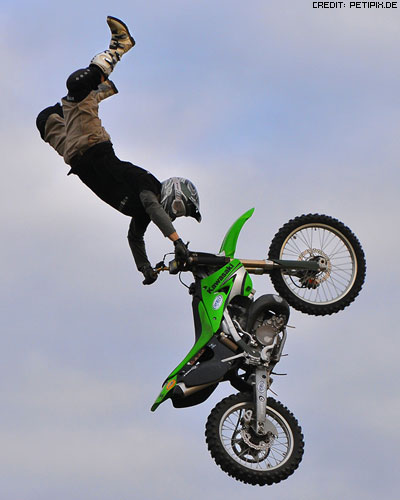 Everything went very well… the riders had a good day and the audience was swept of their feet by the high trick-level shown especially by Basty Radel and Mori.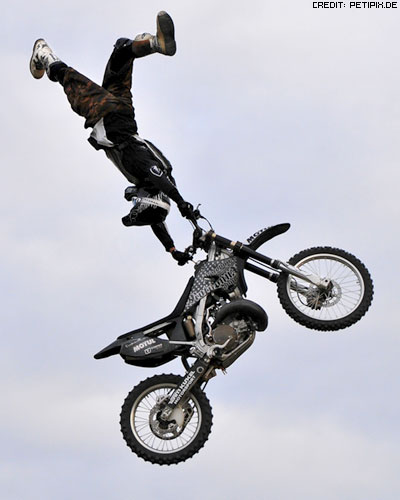 Unfortunately the concert which was planed to start after the barbecue couldn't be arranged. Instead of that there was a nice unplugged-session by a band which will be very famous someday…maybe.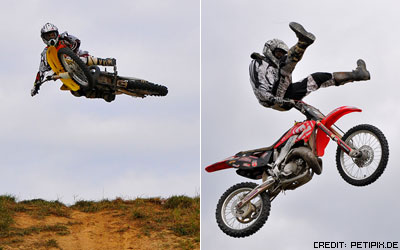 All told it was a really nice jam and the riders as well as the MotopunX are looking forward to the MotopunX Jam 5 next year.


Thanks to Messer for the story and Petipix for providing his pix.