FMX Show @ ADAC Supercross Stuttgart
The 26th issue of the traditional ADAC Supercross in the Schleyerhalle Stuttgart took place on November 14./15. with with great SX action on a really technical SX track.

This year there were two FMX Shows with riders like Nick de Wit, Jimmy Verburgh, Lukas Weis and the Upforce riders Fab Bauersachs, Stefan Bengs and young gun Dennis Garhammer from Reutlingen near Stuttgart.

The 26th edition of the ADAC Supercross was a really great success for the ADAC. With more than 15.000 spectators they made a spectator record in the history of this event.

Here are some picture impressions of the FMX Show on friday night: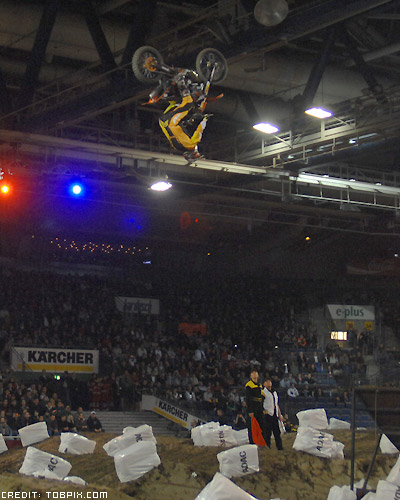 Fab Bauersachs flipping his KTM over the 16 meter gap

The FMX landing was pretty big this year. Unfortunately the hight of the Arena is only 12 meters, so the riders could not show their full skills. The gap between ramp and landing was ca. 16 meters.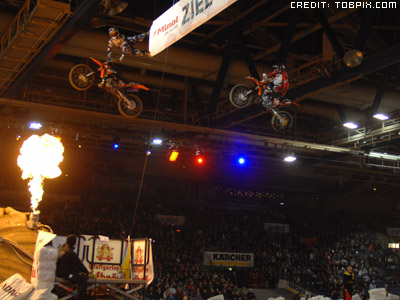 Nick de Wit and Jimmy Verburgh are doing a train through the fire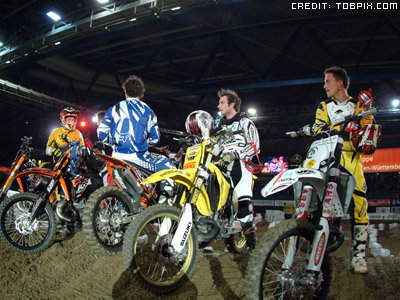 Here are almost all riders: Fab, Nick, Lukas and Stefan...

... missing is Dennis Garhammer who had a technical defect on his bike in the beginning of the show. Here is a pic of Dennis jumping the warm up: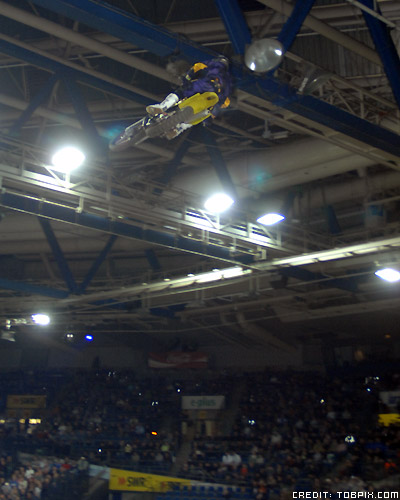 The FMX talent from southern Germany - Dennis Garhammer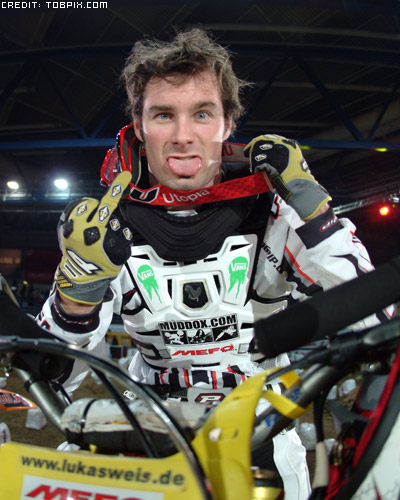 Lukas Weis posing ... don't do these hand signals at home kids!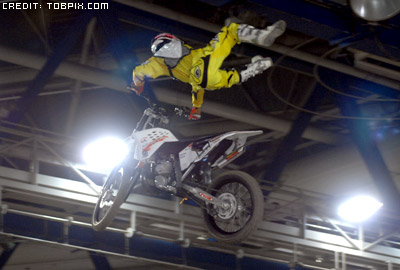 Stefan "Gang" Bengs with a sweet Switchblade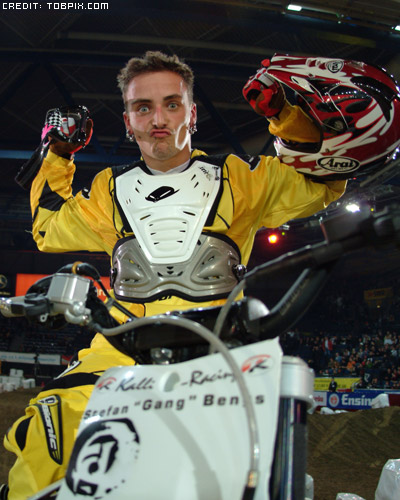 Upforce Teamrider Stefan "Gang" Bengs on his Kalli KTM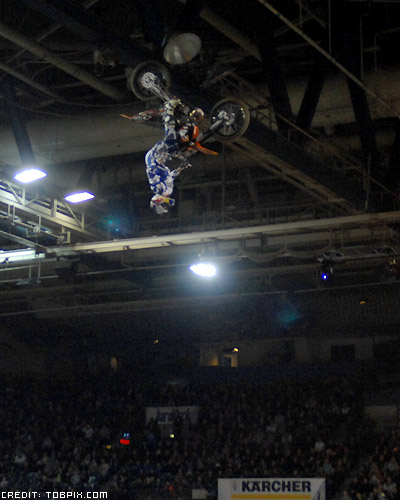 Nick de Wit doing a backflipping in front of the swabian crowd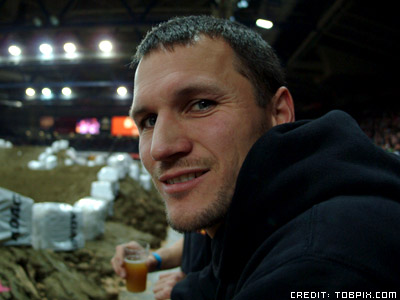 Wrecking Crew member Sven Schmid also showed up in Stuttgart, but only to watch the SX/FMX Action. Oh yes, he wanted ... but he wasn't invited to ride in Stuttgart :-(



Fabulous Fab doing a Hart Attack into the firestorm in front of 8.000 people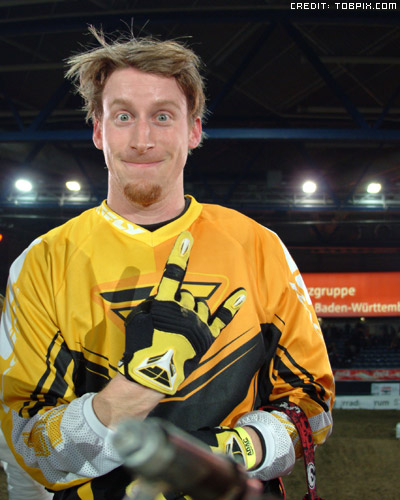 Fab Bauersachs was in a great mood!

In summery the 26th ADAC SX was a great starter into the 2008/2009 SX season and the Freestyle Fans saw a great mix of standard tricks and some backflips of fabulous Fab and Nick de Wit. And everyone got one's money's worth with this great FMX/SX action.