2009 South African FMX Nationals
Round 1, Cape Town
Story by Jason Moriarty | Pics by Garan Reck / Kolesky Sandisk
The first round saw Nick de Wit and Alastair Sayer finishing on equal points and tying for first place. Nick, who has now added KOD flips and Cordova flips to trick list rode clinically and smoothly without any mistakes, but only used 2 of the jumps on the course. Alastair Sayer on the other hand, had just started flipping the long gap in the practice that morning and might not have had the big flip combos, but was hitting every ramp and doing super extended tricks, upside down whips and big combos. 2 completely different styles and approaches, but surprisingly, the same result. Tied for first.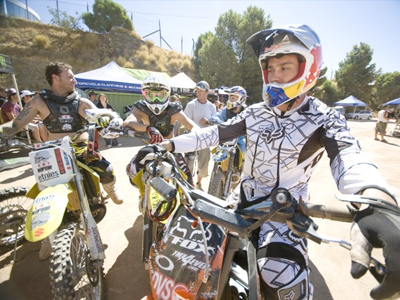 Third place went to 18 year old Colin Stanton, who put on a gutsy display of grab tricks and combos, combined with some other technical tricks. Behind him were some experienced riders Brendan Potter (4th), Stewart Couper (5th) and local rider Juan du Plooy (6th).
Two other youngsters made a big impression, in Blake Mitrosparas (7th) and Dallan Goldman (8th). Vincent Jonker (also only 18) and Ryan Ronacher DNF'd the first round, but luckily both left without any injuries.


When it came time for the finals, between wind and some technical issues at the event, the final had to be called off and the first round points stood as the final results.It was good to see such good riding at the first event, with every rider showing new tricks and although not perfect, was a good way to get 09 going.
Thanks to Garan Reck of Recked Industries and to Jim Mcfarlane for putting on a really professional and impressive event. Red Bull, Resolution Health, Linex Yamaha, Leatt Brace and GL Conradie earthmoving made the event possible with their generous sponsorship.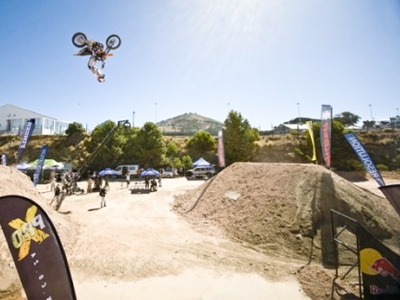 Round 2 is at Nasrec in Johannesburg on the 4th & 5th April. Where Nick and Ali will want to make sure that there is only one winner this time.


FACTS ProX National 6&7 February 2009:

1. (tie) Nick de Wit
1. (tie) Alastair Sayer
3. Colin Stanton Pretoria
4. Brendan Potter
5. Stewart Couper
6. Juan du Plooy
7. Blake Mitrosparas
8. Dallan Goldman
DNF Ryan Ronacher
DNF Vincent Jonker