Thamer Engeli dominates the Flight Club Final
5th Tourstop Final in Biberach

Last Saturday the final Tourstop of the Flight Club Series took place in Biberach near Stuttgart.

Two ramps and a great landing were waiting for the 11 riders. Thamer Engeli from Switzerland placed 1st in the exemplary rider-judged system.

German FMX Champion Hannes Ackermann finished 2nd followed by Wrecking Crew rider and local hero Sven Schmid.


<< Thamer Engeli
Thamer Engeli has no own riding compound since 4 years now. So he isn't able to train periodical. But it seems, that Thamer is really motivated, because he exploded and showed some awesome and great extended tricks.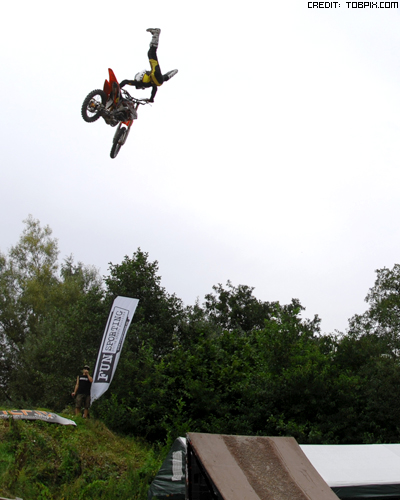 Thamer Engeli did tricks like Tsunami, Tsunami Indian, Supercan Indy, Cliffhanger, Sidewinder, Side Hart Attack etc. Hopefully the Freestyle.ch winner of 2002 will get an own training compound soon!




Hannes Ackermann rode clean and showed some sweet tricks like Backflip, Holyman to Doublegrab, Shoebox, Whip etc.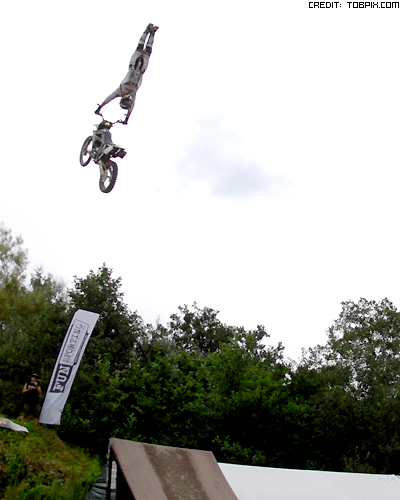 Sven Schmid was really motived to show his home crowd, that he is one of the best German FMX riders. Sven tradionally rocked with his signature trick Deadbody and also his Tsunami looks awesome!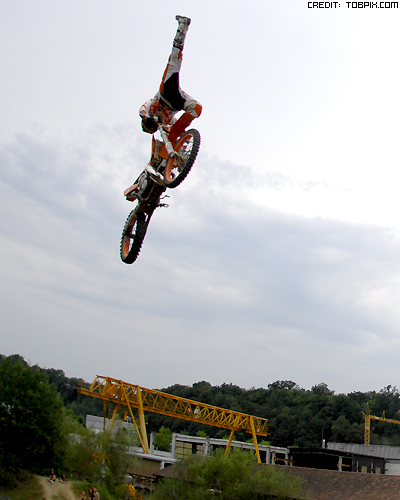 I never saw Tom Ferber riding live on an event. The great guy from Bavaria looked safe on the bike and showed some really cool tricks like Stripper, Double Grab, Onehand Seat Grab Indy etc.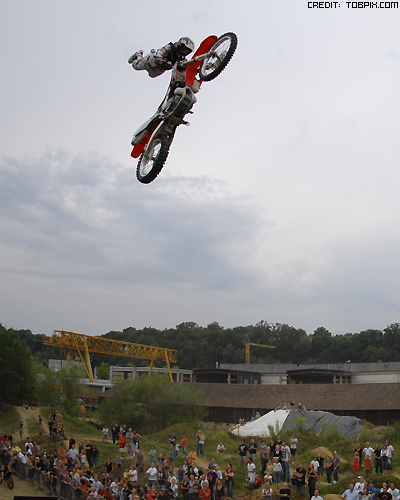 Tobias Seibert is also getting great skills. Unfortunately he crashed in practice and went to the hospital. But he came back and rode the contest. He looked smooth on the bike and showed some sweet KOD's, Seat Grabs and Nacs.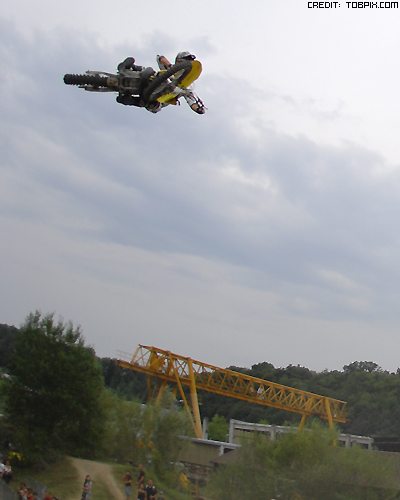 Daniel Liska from Switzerland showed up with Thamer Engeli. The Suzuki rider was whippin' his bike and also showed some sweet Indy Supermen.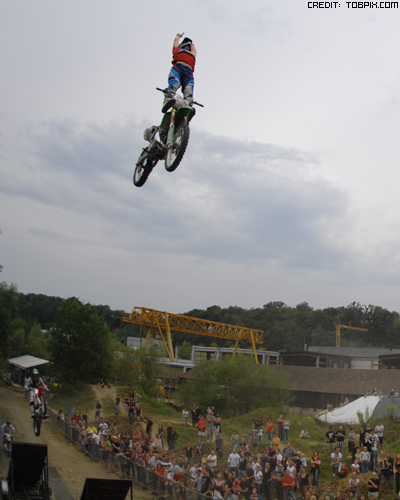 Tim Kerling is getting better and better – the training partner of Fab "Professor" Bauersachs made some huge Cliffhangers and Hart Attacks. It seems Tim learned a lot from the Professor :-)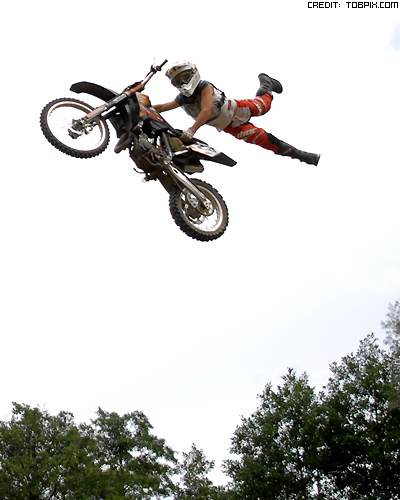 Watch out for Luc Ackermann in the future. The little brother of German FMX Champion Hannes Ackermann really was rocking on his small 85ccm KTM and showed some sweet Whips and Seat Grab Combos.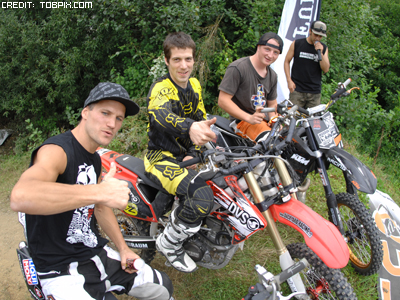 The winners – Sven Schmid 3rd, Thamer Engeli 1st, Hannes Ackermann 2nd

Results Flight Club Biberach 08.08.2009

1.Thamer Engeli
2. Hannes Ackermann
3. Sven Schmid
4. Tom Ferber
5. Tobias Seibert
6. Daniel Liska
7. Tim Kerling
8. Marco Rohr
9. Luc Ackermann
10. Rob Naumann
11. Thorsten Schuster


Support us: Like and Share it!

Video of the month

Facebook /FORTY8Mag

Partner