Masters of Dirt | Vienna/Austria
MOD Press Release | Pics by Martin Reiter
Two days of jam packed MoD shows rocked Vienna as MoD made it's 8th annual appearance. Paris Rosen's Frontflip attempts were the highlight of both evenings' shows. Even though he crashed on the landing both days, he came so close to sticking it and sent the crowd, riders and crew into a frenzy!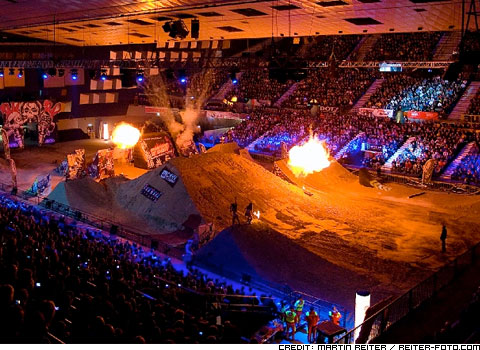 The two Aussie "Robbie's" (Maddo and Adelberg) were great new additions and their side-by-side Turndowns on Sunday were sick. Vienna watched Remi stick the first 360 in the Austria and then go on to be part of the impressive flip progression segment with his trademark Cliffhanger and Tsunami flip combinations.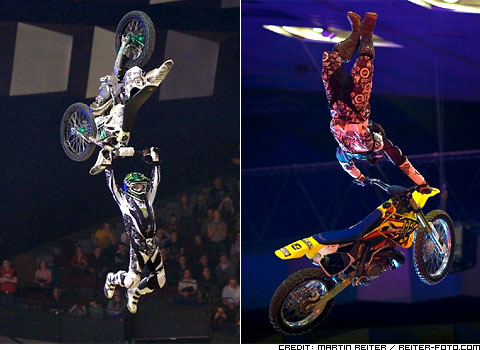 Edgar "ET" Torronteras was whip king on both days. Step up wins were split between ET and Alastair Sayer on the two days.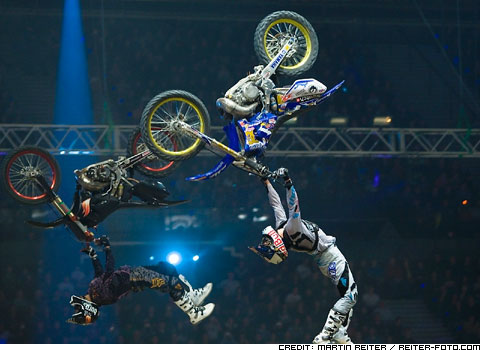 Jon Guetter's Quad flip and all the BMX, Minibike, Mountainbike and Fuel Girl action fitted into a slick and high paced show to make it the best MoD ever. Nikoli Rogatkin, 14 from the US showed that you can ride at the highest level even if you're still a kid.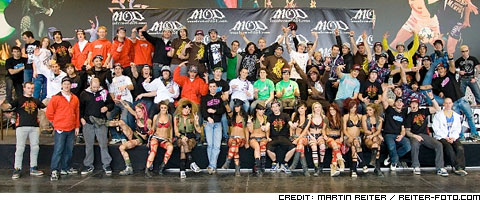 Busty Wolter's final ride in Vienna, after riding the event for 8 consecutive years – ended with a trophy presentation and shower of champagne from the girls.
The Praterdome after party was eventful as always and now the crew is setting their sights on Graz this coming weekend.


More information: www.mastersofdirt.com