Gentlemen, FLIGHT CLUB is back!

Niederdorla. The King has been calling and all the contenders came to Thuringia to battle it out last weekend. The best german Freestyle Motocross riders met at the home compound of 2-time German FMX champion Hannes Ackermann to celebrate the beginning of the 2010 FLIGHT CLUB season.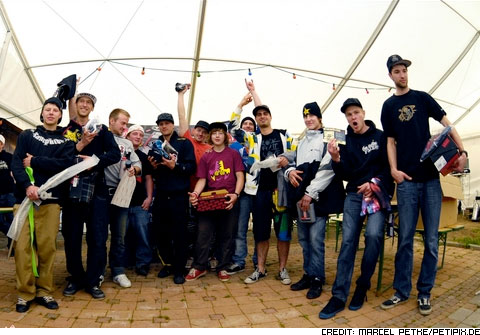 The FMX tour started in 2009. This year, the FLIGHT CLUB consists of six Stopps which take place mainly in the southern part of the country. The audience can get in touch with the riders and the participants have the possibility to develop their skills and to win a bunch of prices.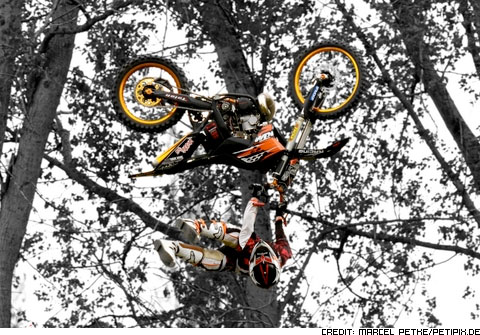 Local hero Hannes Ackermann showed a perfect run with a Rock Solid, a Shoebox to no-Hand-Landing and some huge Backflip Kombos. No other rider could touch this performance and so Hannes won with a perfect score of 1,0.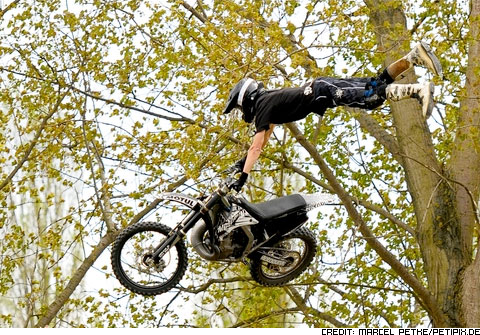 His 12 year-old brother Luc Ackermann came up with some huge tricks like a backflip on his pitbike during the training session and a Tsunami during the final. Luc placed 6th overall and proved once again that he will be the one to beat in the nearer future.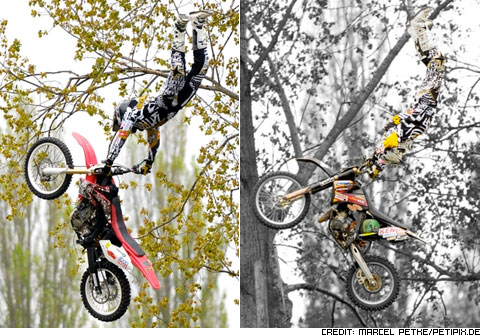 Results Flight Club Niederorla

1. Hannes Ackermann (1,0)
2. Sven Schmid (1,89)
3. Tom Ferber (2,89)
4. Florian Menge (3,22)
5. Tobias Seibert (3,89)
6. Luc Ackermann (4,0)
7. Georg Tränkl (5,44)
8. Philipp Majewski (6,67)
9. Gabriel König (6,78)
10. Christian Kleiner (6,89)
11. Bernd Morhart (8,33)
12. Dominik Menzel (9,0)
The next FLIGHT CLUB event will take place in Wissen. More information about the riders can be found on flight-club.de or you can watch the official trailer to learn more about what the FLIGHT CLUB is about: