Big Backflip Show in Wissen!

Flight Club Press Release | Pictures by Oktanmedia
Wissen. The second stop of the FLIGHT CLUB 2010 was again a Step forward in German FMX history: 17 Freestyle Motocross rider from four different countries came to Wissen to rock the ramps together.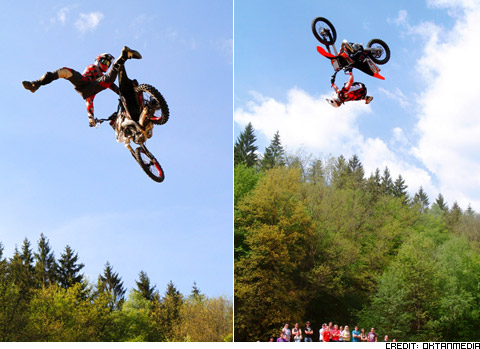 Hannes Ackermann (Niederdorla), Kevin Burcklen (FRA) and Norman Veerbeek (NED) showed various Backflip-Combos like Nac-Nac-Flips, Switchblade Flips und Indy-to-Indy-Flips.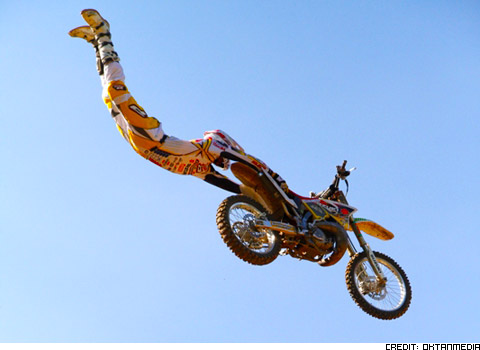 Also the locals from 3Evil4 and the Pottrockaz were motivated and performed pretty well. Another highlight in Wissen was the riding of young gun Luc Ackermann. The 12-year-old brother of two times German national champion Hannes Ackermann was really on fire and made it again into the top six.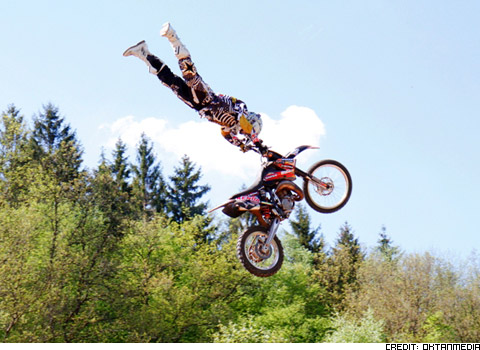 The next tourstop of the 2010 FLIGHT CLUB will take place in Türkheim (Southern Germany) on June, 6th. The compound is based on a former US military station and the riders as well as the audience can be happy if they make it to this event. Apart from the FMX Contest there will be a lot of fun side activities like E-Bike Racing and, of course, another big Party with the riders all night long!


Ranking FLIGHT CLUB 2010 Wissen

1) Norman Veerbeek (1.25)
2) Hannes Ackermann (1.5)
3) Kevin Burcklen (2.75)
4) Alain Burcklen (3.66)
5) Tobias Seibert (4.45)
6) Luc Ackermann (5.75)
7) Mike Plümacher (6,0)
8) Dieter Losfeld (6.69)
9) Michi Lewe (7.58)
10) Marco Stegemann (8.16)
11) Marco Penas (8.91)
12) Christian Kleiner (9.33)
13) Mike Born (9.64)
14) Thorsten Schuster 11.25
15) Dennis Bornmann. (11.57)
16) Danni X. (11.92)
17) Sven Schmid (17 / did not compete)


More information about the riders can be found on flight-club.de






Support us: Like and Share it!

Video of the month

Facebook /FORTY8Mag

Partner