Last weekend the Swatch Free4Style event took place in Estavayer-le-lac. More than 20.000 people enjoyed the sunny weather with great conditions for the riders. The program was tight – with Jet-ski, wakeboard, skateboard and of course FMX contests. FMX riders like Mat Rebeaud, Lance Coury, Levi Sherwood, Nick De Wit, Drake McElroy, Jimmy Verburgh, Busty Wolter and Thamer Engeli were invited to show their skills.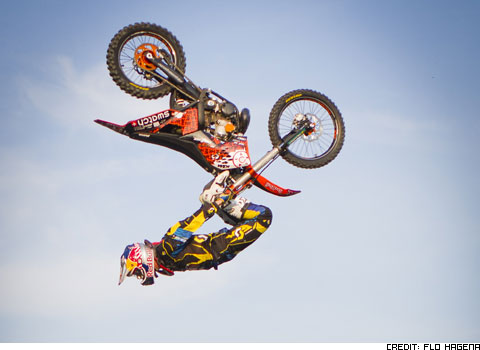 Mat Rebeaud is back after his worse injury and looked fresh on the bike. He showed a great run with an extended Cordova Backflip and other killer tricks. But Levi Sherwood is definitely the man to beat this season. He showed almost the same bag of tricks as in the X-Fighters contest in Moscow and won the FMX contest in front of Mat Rebeaud and Lance Coury. Fact is, there were three KTM Red Bull riders on the podium.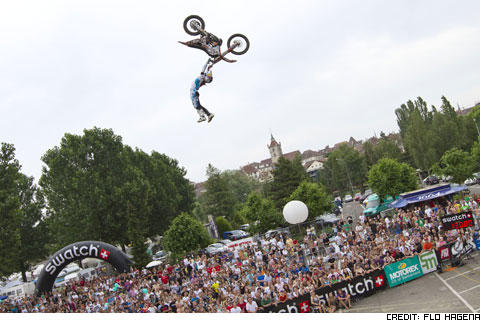 The interesting thing about this contest – the riders judged themselves. It seems this system is getting more popular. Also the german Flight Club series is judging like this system.
Results
1. Levi Sherwood (NZL)
2. Mat Rebeaud (CH)
3. Lance Coury (USA)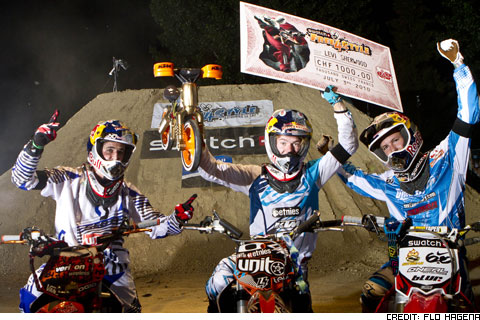 More information about the event: www.free4style.com