FMX Show @ 28. ADAC Supercross Stuttgart

written and pictures by Tobias Hannig / tobpix.com
The 28th issue of the traditional ADAC Supercross in the Schleyerhalle Stuttgart was a great event with an all-time record of 15.980 spectators. The people got entertained with finest Supercross action on a really technical SX track with a lot of flow and of course with a Freestyle Motocross show performed of some great riders.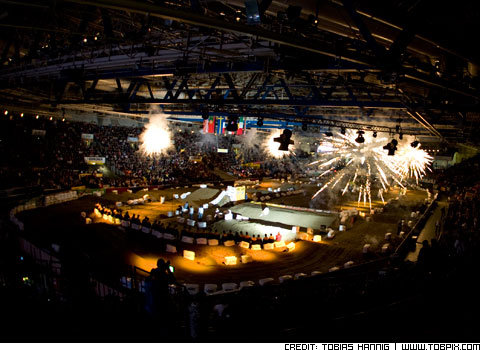 This year there were two FMX Shows with riders like Nick Franklin, the Upforce Crew Dennis Garhammer and Fab Bauersachs, Stefan Bengs, Whipmaster Lukas Weis and Antonio Navas from Spain. In summery the 28th ADAC SX was a great starter into the 2010/2011 SX Cup season and the Freestyle Fans saw a great mix of standard tricks and some backflips of fabulous Fab and Nick Franklin. Everyone got one's money's worth with this great FMX/SX action.

Here are some sequence impressions (click image to view big version):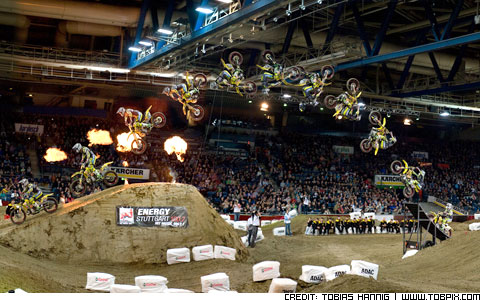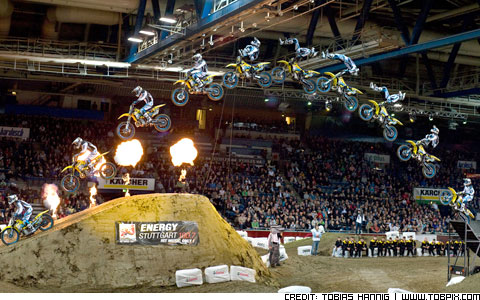 Here are some picture impressions: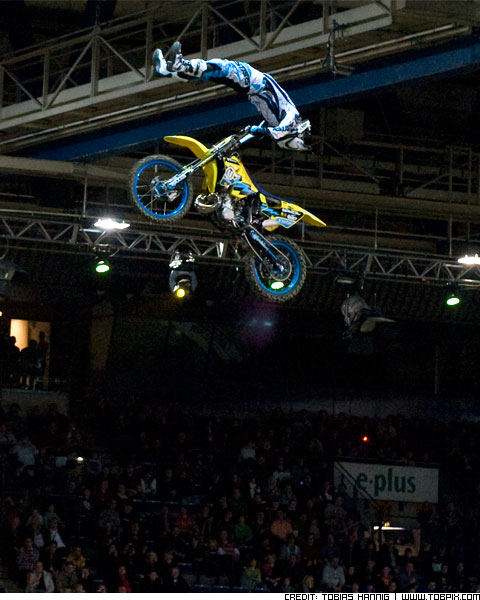 Dennis Garhammer and his signature Trick - Deadbody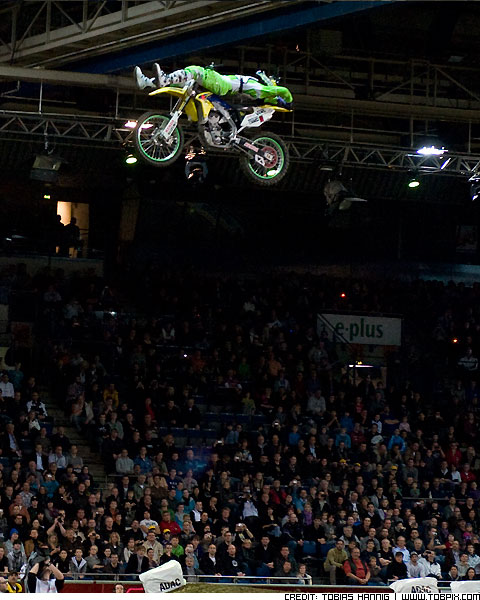 Whipmaster Lukas Weis - going Lazy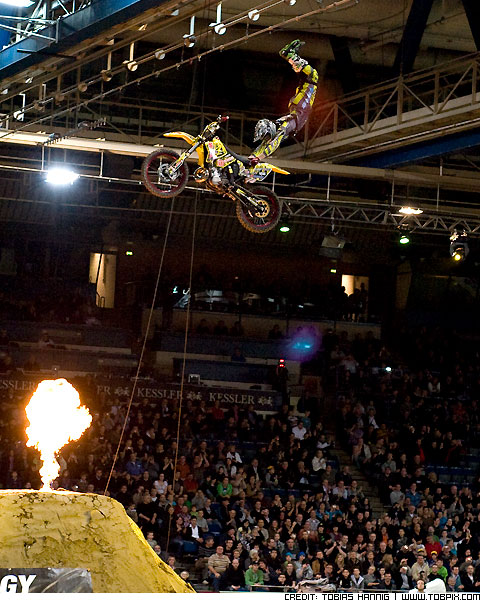 Fab Bauersachs - Double Hart Attack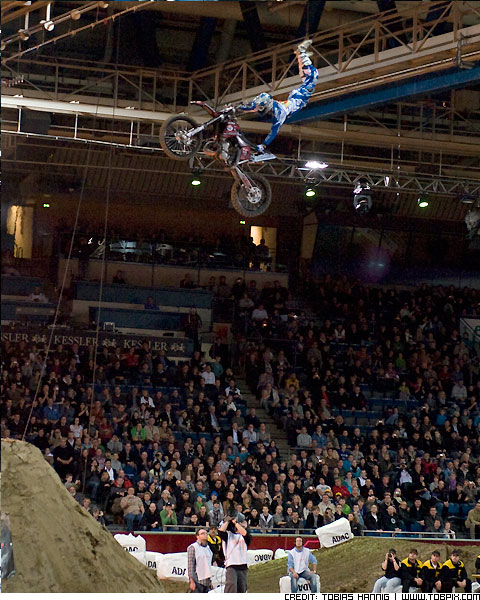 Stefan Bengs - Hart Attack



Support us: Like and Share it!

Video of the month

Facebook /FORTY8Mag

Partner