Masters of Dirt | Vienna/Austria
MOD Press Release | Pics by Martin Reiter
Mission accomplished - 14 March 2011: The Vienna Stadthalle was shaken by a 3 hour barrage of non-stop aerial madness this past weekend. Two sold out audiences witnessed the most intense, action packed and thrilling MoD show to date.
The ambitious plan ahead of the event set some high expectations - with more ramps and airtime jammed into an indoor arena than ever before. The pressure was on everyone to deliver the goods and rock the house. Thankfsully, every part of the show fell into place perfectly. Meaning we will have an even tougher job next time around to top it.

Ilka Salo going big with a Body Varial: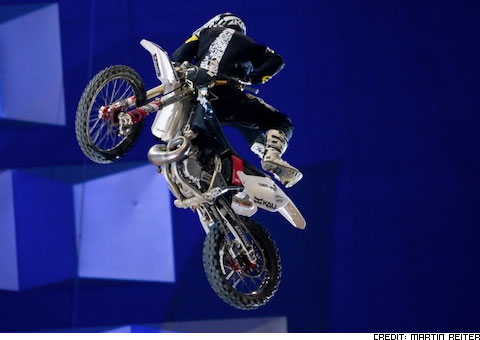 Bienve's aborted Frontflip attempt and Jim McNeil doing a Lazyboyflip: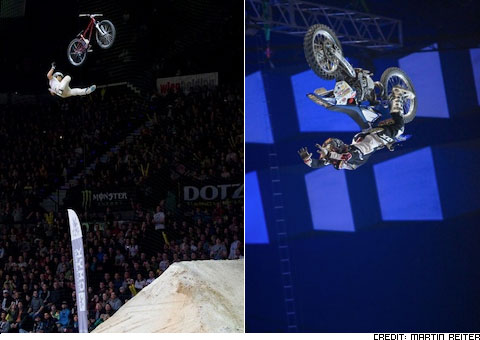 A big thank you to all the fans that packed into the stands, the crew who worked so hard to make the show so slick, the riders, DJ mosakken, the Fuel Girls, our new Miss MoD and lastly but definitely most importantly, our sponsors. Without Monster Energy, Raiffeisen Club, Dotz Wheels, NRJ hit radio, Playstation & Cmyk shoes our show would never have been possible on this scale.


Eigo Sato and Alastair Sayer: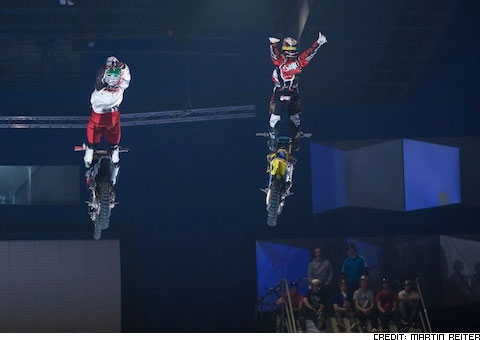 Justin Hoyer adding in some huge flip combos:




Here's a brief checklist of what went down each night:

*FMX side-by-side synchro session, ending with a 4 rider side-by-side backflip
*The sickest whip contest EVER, won both nights by Edgar Torronterras
*Minibike tandem flip by Richard & Ranjer
*35 rider BMX & MTB jump trains
*FMX body varial by Ilka Salo
*BMX no-handed cashroll - plus every whip, flip, spin & tailwhip combo possible
*Gigantic BMX&MTB action over a full sized FMX Superkicker
*MTB Double backflip & double frontflip on the FMX Superkicker
*Two snowmobiles & two quads circulating the course & flipping, with Justin Hoyer adding in some huge flip combos
*The Godfather, Mike Metzger, mixing it up with the MoD riders
*FMX backflip progression segment taken to the next level
*A final backflip train featuring 35 BMX & MTB riders, 9 FMXers, 2 Quads & 2 Snowmobiles

Here is a backspin video :

The tour now moves to Ljubljana Slovenia for a midweek show on thursday the 17th.
Check out www.mastersofdirt.com for more info on the events & riders, as well as for pics & videos or to order limited edition MoD gear.

More information: www.mastersofdirt.com