Torres FMX king of the desert
Story by Red Bull / Global-Newsroom.com
Dany Torres of Spain triumphed on Friday evening in the opening round of the 2011 Red Bull X-Fighters World Tour in Dubai. A crowd of 15,000 fans witnessed the exciting Freestyle motocross showdown on the beach in front of the luxurious metropolis on the Arabian Golf.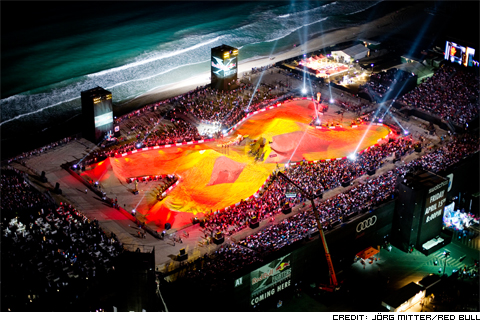 DUBAI (UAE) – A sand palace in front of the skyline of Jumeirah Beach, sold-out stands and a surprise victory were the ingredients for a superlative season-opener.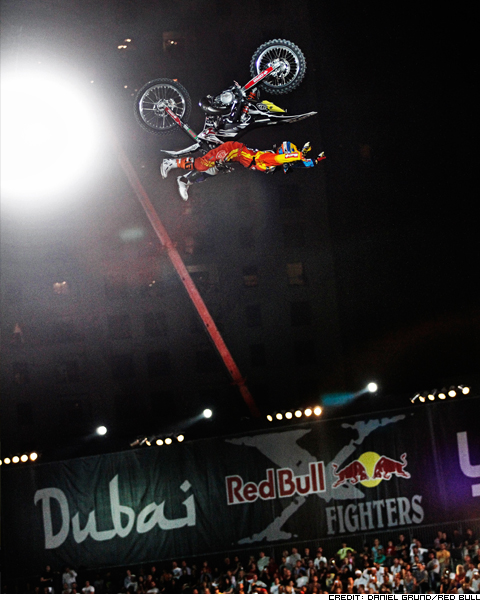 The 23-year-old Torres of Spain pulled out all the stops in the final jump and beat co-favorite Andre Villa (NOR) to claim the victory. It was Torres' fifth victory in the history of the Red Bull X-Fighters since its creation in 2001.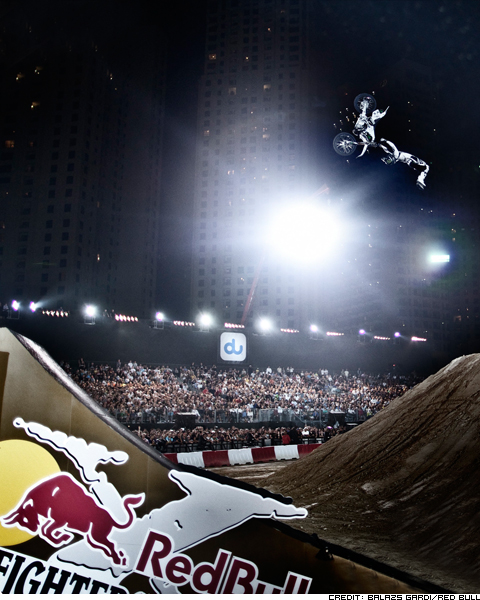 Defending champion Nate Adams (USA) was unexpectedly knocked out in the semi-finals and had to settle for third place. "The pressure was enormous and the level of the competition was really high. I'll be back ready to fight in Brazil."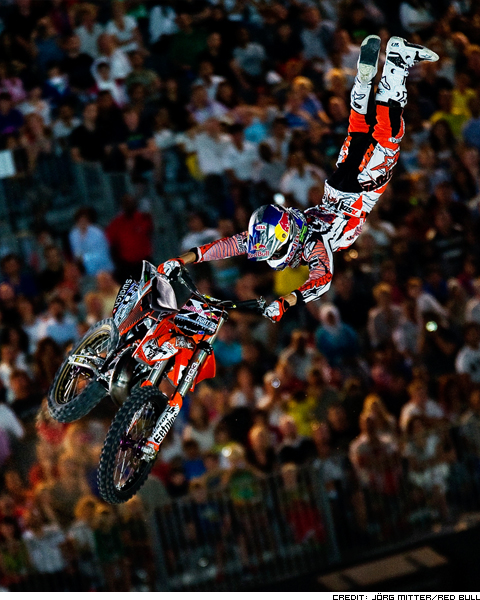 New Zealand's Levi Sherwood, famous around the world for his tremendous flexibility, wasn't able to finish any higher on his KTM 250SX than fifth place, back behind Blake Williams.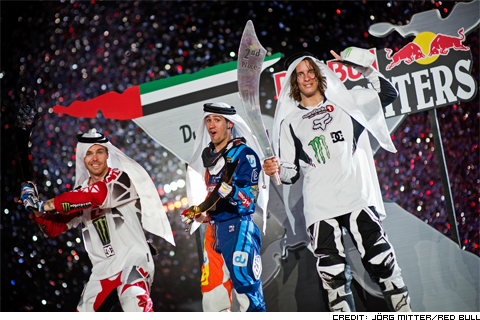 The athletes on their motor bikes put on a spectacular show, with leaps of up to 15 meters high and a distance of 30 meters that defied the laws of gravity, as Dubai's crown prince Sheikh Hamdan Bin Mohammed Bin Rashid Al Maktoum watched. The second stop of the World Series takes place in Brasilia (May 28), Rome (June 24), Madrid (July 15), Warsaw (August 6) and Sydney (September 17).
Final Result, Red Bull X-Fighters Dubai 2011:
1. Danny Torres (ESP)
2. Andre Villa (NOR)
3. Nate Adams (USA)
4. Blake Williams (AUS)
5. Levi Sherwood (NZL)
6. Eigo Sato (JPA)
7. Robbie Maddison (AUS)
8. Adam Jones (USA)
9. Taka Higashino (JPA)
10. Rob Adelberg (AUS)
11. Lance Coury (USA)
12. Jackson Strong (AUS)