GoldenTyre FLIGHT CLUB 2011 – Norman Veerbeek wins in Türkheim
Flight Club Press Release | Pictures by M. Wagner/flight club
Türkheim. It wasn't an easy deal for Norman Veerbeek, but in the end he managed to win the first tour stop of the GoldenTyre FLIGHT CLUB 2011. The Flying Dutchman showed various backflip combos and was on top of the game in Türkheim. Therewith, he ist he first ever international FMX rider to lead the German FLIGHT CLUB series ranking.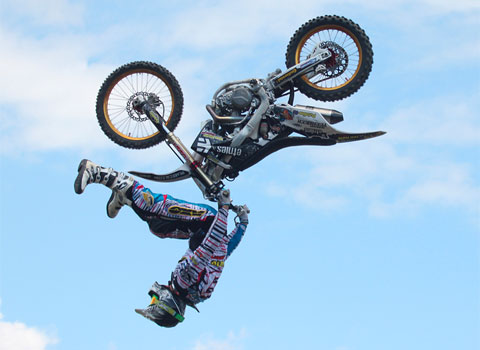 About 400 fans found their way to the Baggespark in Türkheim last Saturday to cheer for the FMX riders. A good decision, because they also saw a trial show with Adrian Guggenmoos and a drift show by the Jäger motorsport team.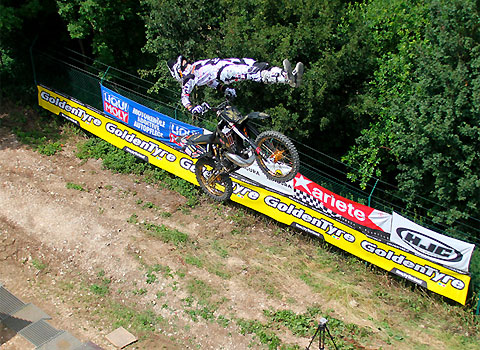 Sad but true, the FMX best trick contest could not take place as the riders faced heavy rain directly after the freestyle final. But, in the end, the organisers of the Wrecking Crew were satisfied. The first two Stopps in 2011 in Niederdorla and Munich had to be cancelled due to bad weather conditions and so all the riders were happy to ride the first FLIGHT CLUB final of the season.


Two more events are to come within the next weeks: Biberach an der Riss (6th of August) and Genk (27th of August) will be awesome, so don't miss to be part of the party! An update on these events will be coming soon, meanwhile feel free to check the official website of the GoldenTyre FLIGHT 2011: www.flight-club.de or visit the boys on Facebook (FLIGHT CLUB Sportliga)...


Ranking GoldenTyre FLIGHT CLUB Türkheim

01. Norman Veerbeek (NED)
02. Sven Schmid
03. Tobias Seibert
04. Christian Kleiner
05. Hannes Knosp
DNF Mike Born (technical problems)


More information about the riders can be found on flight-club.de







Support us: Like and Share it!

Video of the month

Facebook /FORTY8Mag

Partner