Sydney: Spaniard Torres takes FMX crown
Pictures Credit: Joerg Mitter for Red Bull X-Fighters

Dany Torres (ESP) was crowned the overall champion of the 2011 Red Bull X-Fighters World Tour in Sydney (Australia), the world's most prestigious FMX tour. Local hero Josh Sheehan won the event on his home soil on Cockatoo Island in front of a sell-out crowd of 11,000.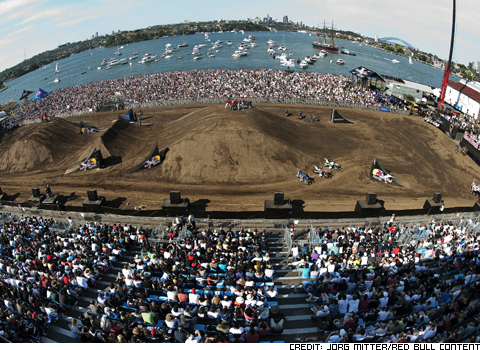 Sydney will go down in the 11-year-history of the Red Bull X-Fighters as the most spectacular event ever. The winner Josh Sheehan as well as his compatriot Cameron Sinclair aced a total of three double backflips on ordinary motocross bikes. "I was confident I could do it and just went out and did it," said Sheehan, who defeated New Zealand's Levi Sherwood in the final. "It was what won it for me."


Josh Sheehan crowned his awesome FMX season with an X Fighters win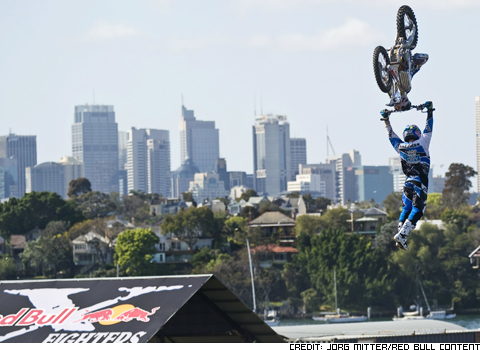 For Dany Torres getting third place was enough to clinch the overall title at the finale stop of the year in front of Sydney's impressive skyline, wrestling the title away from Nate Adams (USA) who had taken top honors in 2009 and 2010. Adams took part despite a broken shoulder but ended up in 11th place. The 24-year-old Spaniard, the newly crowned champion, won the season-opener in Dubai (UAE) and in the bullfighting ring of Madrid (ESP). Adams had the best tricks to win the events in Brasilia (BRA), Rome (ITA) and Poznan (POL).


Levi Sherwood showed the Australian crowd, that he is back on top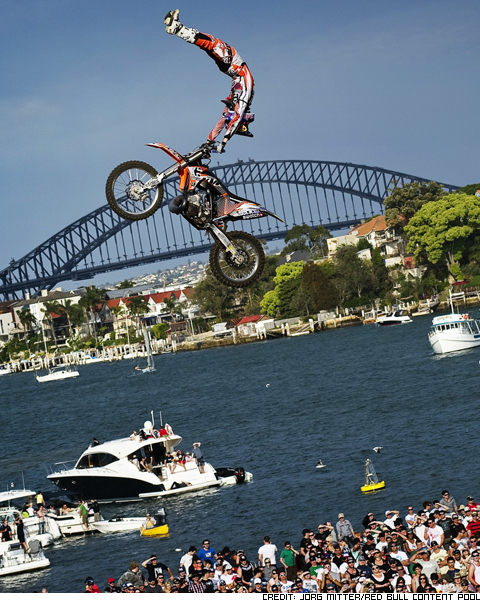 The Red Bull X-Fighters World Tour enthralled more than 230,000 fans at six events on four continents in 2011 and proved to be quite literally a knock-out contest. Both Torres (Brasilia) and Adams (Madrid) were sidelined at events because of injuries. Top favorite Andre Villa, who ended up in third place overall, suffered a broken thigh in Poznan and was forced to put his FMX bike in the garage before the end of the season.


Dany Torres rode a consistant season a took home the X Fighters overall title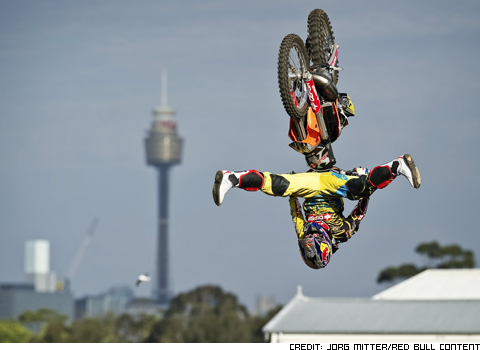 Red Bull X-Fighters Sydney, Australia 2011
FINAL RESULT
1. Josh Sheehan (AUS)
2. Levi Sherwood (NZL)
3. Dany Torres (ESP)
4. Mike Mason (USA)
5. Rob Adelberg (AUS)
6. Adam Jones (USA)
7. Maikel Melero (ESP)
8. Todd Potter (USA)
9. Mat Schubring (AUS)
10. Cam Sinclair (AUS)
11. Eigo Sato (JAP)
12. Nate Adams (USA)
 
Red Bull X-Fighters World Tour 2011
FINAL RESULT
1. Dany Torres 390
2. Nate Adams 370
3. Andrè Villa 270
4. Josh Sheehan 230
5. Blake Williams 215
6. Eigo Sato 190
7. Levi Sherwood 180
8. Adam Jones 160
9. Robbie Maddison 160
10. Maikel Melero 145


Support us: Like and Share it!

Video of the month

Facebook /FORTY8Mag

Partner