Masters of Dirt | Vienna/Austria


MOD Press Release

 
Over 20 000 visitors were treated to "Masters of Dirt" creator Georg Fechter's latest crazy vision.
Three days of sold out shows meant that 40% more tickets were sold than last year. With the motto of "if it's got wheels it can fly", the crew of more than 100 specialists produced a show of the highest calibre. A night full of highlights had 20 riders and more in the air at the same time on FMX bikes, BMX's, Mountainbikes, Quads and Snowmobiles - an unforgettable image which saw the World's best riders converge on Vienna from 4 continents to entertain the Viennese public.





On Friday evening ten-time Dakar Rallye winner, Stephane Peterhansel, made a special appearance with his race winning Mini to greet the fans.
On Saturday our Spanish Quad pilot Hugo Arriazu had a frightening crash when a backflip went badly wrong. Luckily he emerged from the incident relatively unscathed.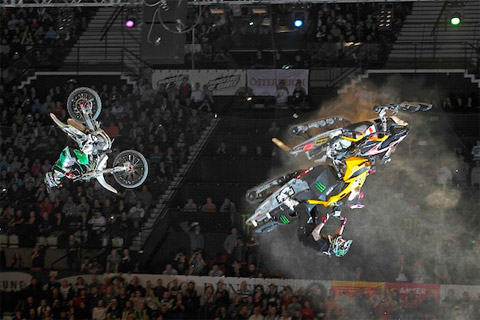 One of the funnier moments saw a car and caravan launched over the FMX ramp. Whilst they both flew surprisingly gracefully, high and far - the landing was less pretty - with the caravan completely disintegrating upon landing.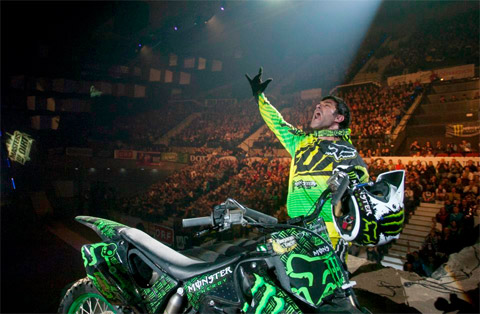 The 2013 Vienna show has already been confirmed for 22, 23 and 24 February - bringing the mad dogs back to Vienna for more carnage and mayhem. Early-bird tickets have already started selling. For this first week, fans get an additional
Euro 5 discount per ticket bought.
More information: www.mastersofdirt.com