Kiwi triumphs in land of champions
Pictures: Joerg Mitter, Predrag Vuckovic, Flo Hagena

Despite its economic woes, Spain is on top of the sports world. The nation of champions when it comes to soccer and motorsport also dominated the Red Bull X-Fighters World Tour in the famous bullfighting arena of Las Ventas as two local heroes, Dany Torres and Maikel Melero, got on the podium amid a sea of waving red and yellow Spanish flags.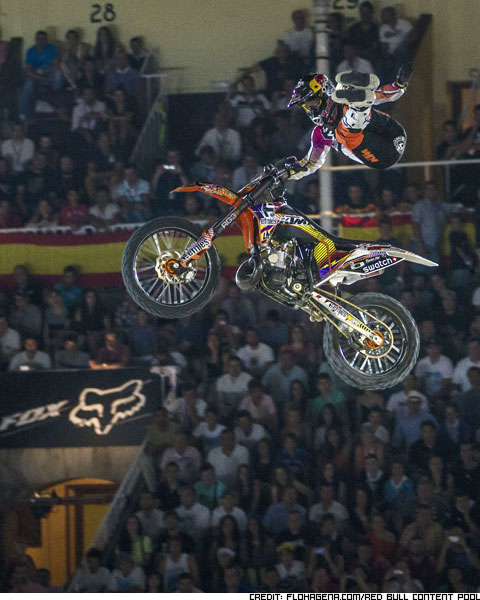 SPAIN (Madrid) - New Zealand's Levi Sherwood won an epic battle against both Dany Torres and a pulsating crowd of 20,000 frenzied Spaniards at the Madrid stop of the Red Bull X-Fighters $1 million World Tour on Friday. It was another magic evening under the stars at the world's most exciting freestyle motocross event with another Spaniard, Maikel Melero, getting the first podium of his career with third place.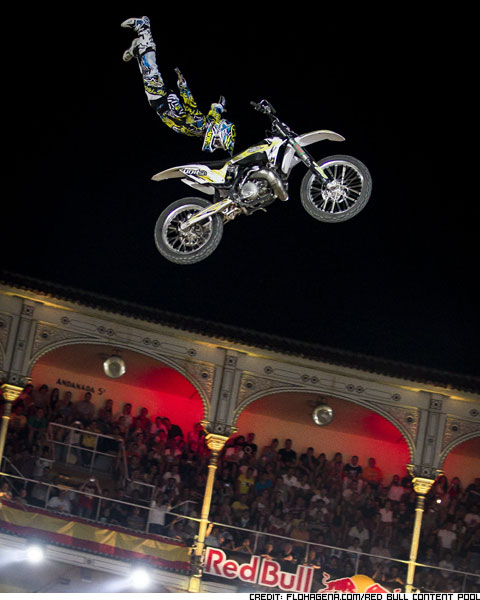 "It was pretty intense," said Sherwood, who also won the season opener in Dubai and moved ahead of American Todd Potter into first place overall after four of six events in 2012. "It was really tough going against Dany and his home crowd." Sherwood also just narrowly beat Melero, who was wearing a Spanish national soccer team jersey and gave the ecstatic crowd the ride of his life.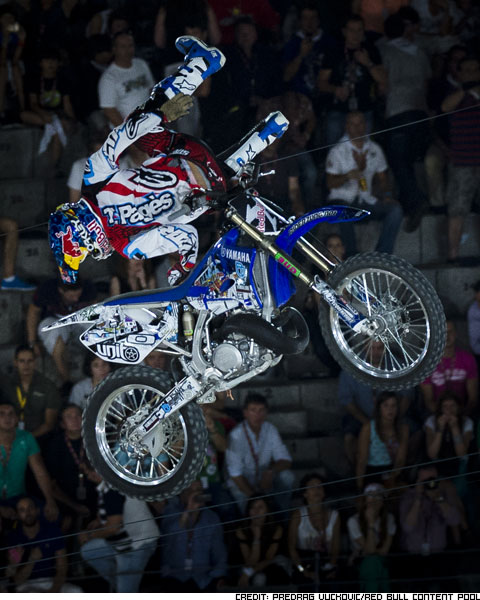 Thomas Pages of France got fourth after dazzling the crowd with sets of body varials and Special Flips, a courageous performance duly honored with standing ovations by the world's most knowledgeable FMX crowd.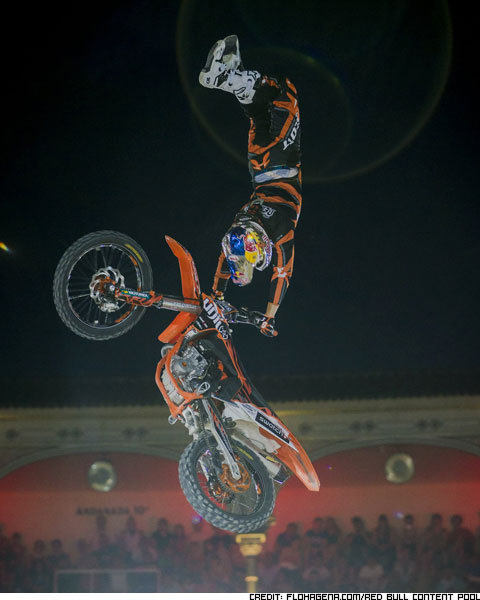 Defending champion Torres, who had struggled earlier this season due in part to a series of injuries, delivered an inspired performance before falling just one helmet, or one of five categories, short in the final. Sherwood now leads the championship with 230 points with Chile's Javier Villegas in second at 150 points, and Potter, who had to pull out of Madrid with injuries suffered in a heavy crash in training on Friday, is third with 145 points.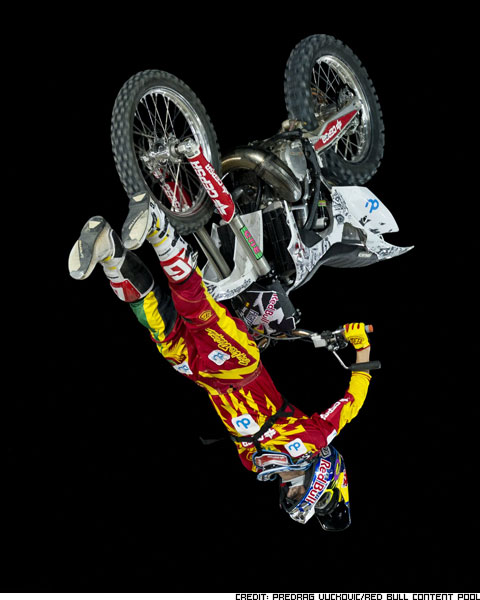 The world's best FMX series moves on to Germany for the next stop on Aug. 11 in Munich's Olympic stadium.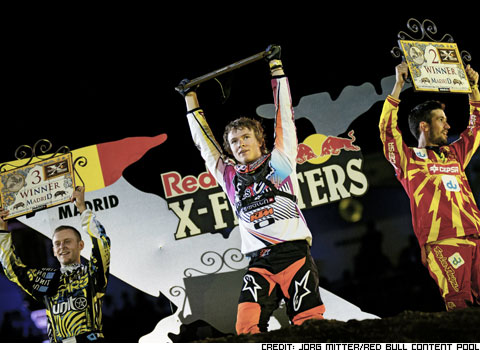 Results Red Bull X-Fighters Madrid

Results: 1. Levi Sherwood (NZL), 2. Dany Torres (ESP), 3. Maikel Melero (ESP), 4. Thomas Pages (FRA), 5. Takayuki Higashino (JPN), 6. Eigo Sato (JPN), 7. Javier Villegas (CHL), 8. Blake Williams (AUS), 9. Mat Rebeaud (SUI), 10. Wes Agee (USA)
Overall standings: 1. Sherwood 230 points, 2. Villegas 150, 3. Todd Potter (USA) 145, 4. Pages (135), 5. Rob Adelberg (AUS) 115.

Watch the Red Bull X-Fighters Action Clip: