FMX Show @ 30. ADAC Supercross Stuttgart
written and pictures by Tobias Hannig / tobpix.com
The 30th Anniversary issue of the traditional ADAC Supercross in the Schleyerhalle Stuttgart was a great event with an all-time record of more than 16.000 spectators. The people got entertained with finest Supercross action on a really technical SX track with a lot of flow. The overall winner is Florent Richier from France. Great success also for Germany. The Local Hero Dennis Ullrich placed 4th on friday and 3rd on saturday night. He also lead the field and had the chance to win. We are looking forward to see Dennis in the next SX events. The FMX fans also got entertained by some international riders.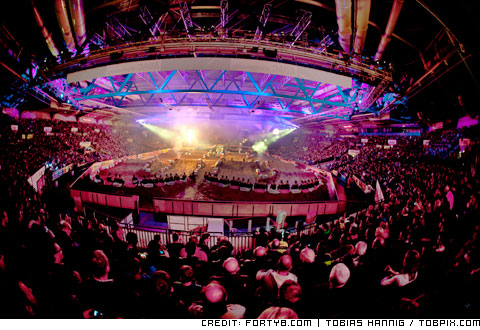 This year the FMX4EVER crew with Nick Franklin, Martin Koren and the boss himself Jimmy Verburgh came to the Swabian capital. Of course, Wrecking Crew member and local hero Sven Schmid was rocking the Stuttgart crowd. Fabian Bauersachs planned the last show of his FMX career in Stuttgart. Unfortunately he crashed during the first training session on friday. So he couldn't ride in both nights. Get well soon Fab!

Because of the low height of the arena the max. distance was only 16 meters. But the FMX4EVER crew rider Nick Franklin did smooth Nac Nac Flips - check out the sequence provided by Smoothness (click on the image to zoom):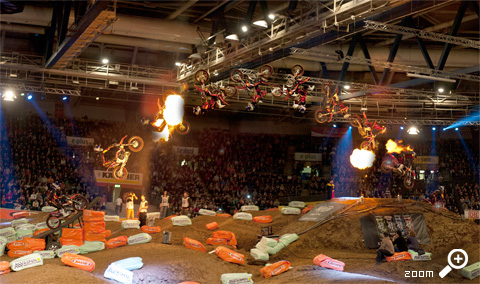 Martin Koren from Czech Republic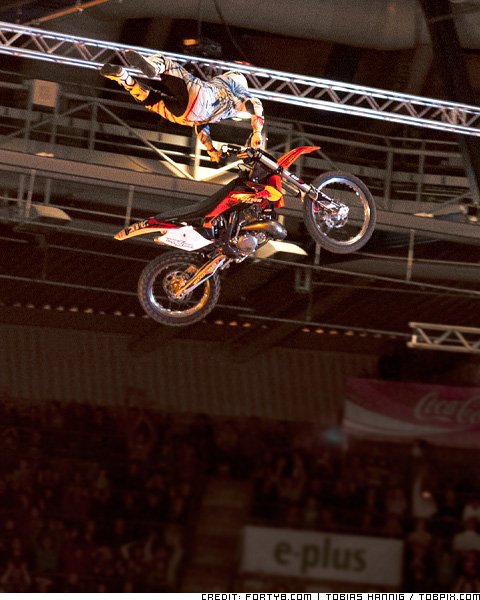 Local hero Sven Schmid was happy to ride in front of his home crowd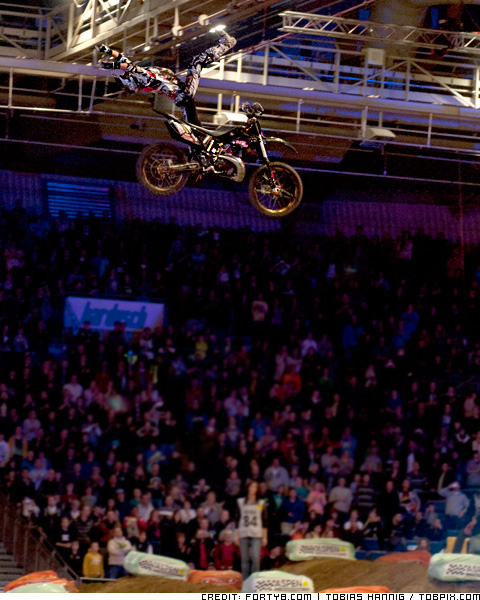 Another Backflip of Martin Koren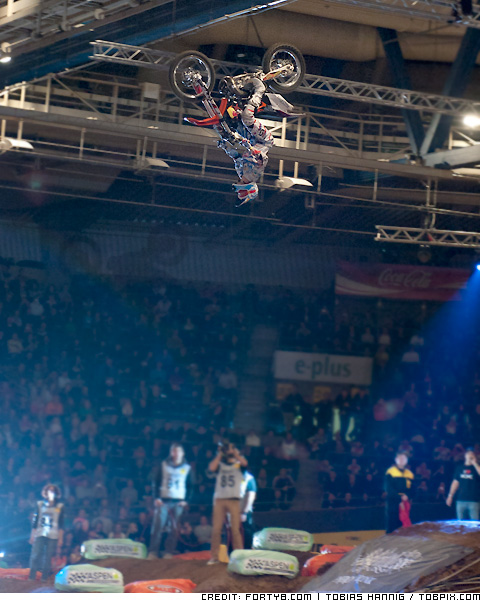 Jimmy Verburgh still knows how to whip it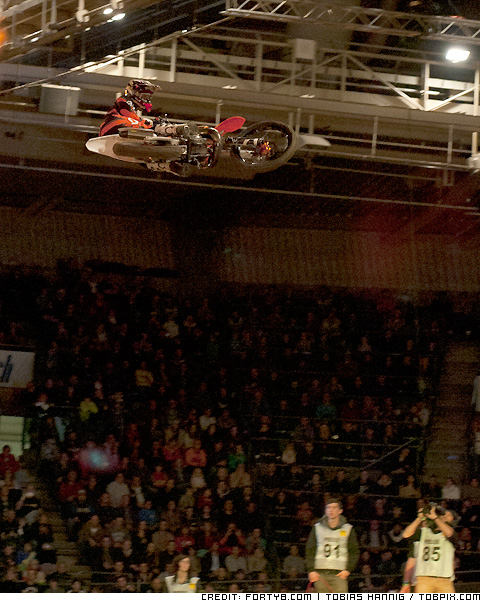 Marco Roth (NOTJ FIM Head Judge and Wrecking Crew member) also successfully moderated the SX 2 class races and the Freestyle MX show. On the right - Thomas Deitenbach, the legendary speaker of the german Supercross events.




In summery the 30th ADAC Supercross Stuttgart was a great starter into the 2012/2013 SX Cup season and the Freestyle Fans saw a great mix of standard tricks and some backflip combos of Martin Koren and Nick Franklin. Everyone got one's money's worth with this great FMX/SX action.