FMX Show @ Supercross Dortmund
The first big event in 2006 was the 23rd ADAC Supercross, which took place in the Westfalen-hall Dortmund. The highlight of this event was the Freestyle Motocrss Demo with riders like Mat Rebeaud, Mike Mason, Fab Bauersachs, Jimmy Verburgh and Libor Podmol. On Sunday afternoon the german Hannes Ackermann celebrated his premiere on his new 250ccm KTM. The fifteen year old teenager showed a sweet Shoebox and a sick Scorpion.
The event was perfectly organzized and the FMX Demos were in the end of the show program. They built 1 big landing for the FMX Demo with 2 parallel positioned ramps.

Here are some picture impressions of the FMX show ...


Doctor Backflip Mat Rebeaud showed a good performance with a lot Backflips variations.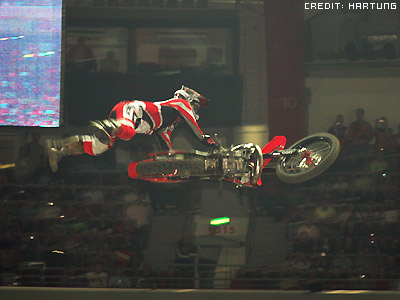 Jimmy Verburgh showed an awesome whipped out seatgrab.




Fab Bauersachs doing a huge Rock Solid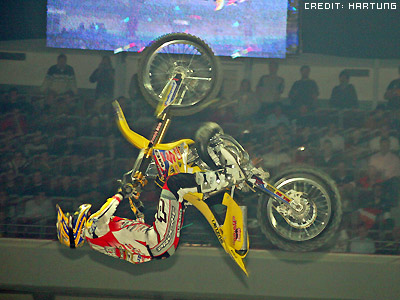 Kevin Burcklen with a Backflip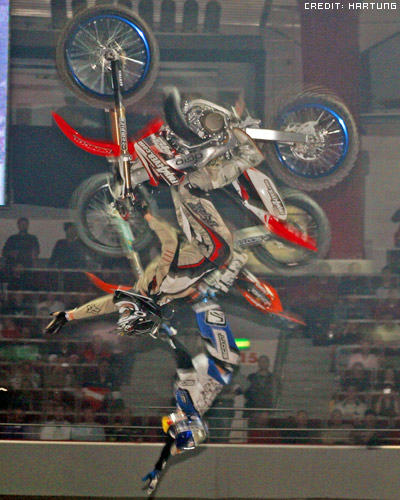 Mike Mason and Mat Rebeaud doing a Onehand Backflip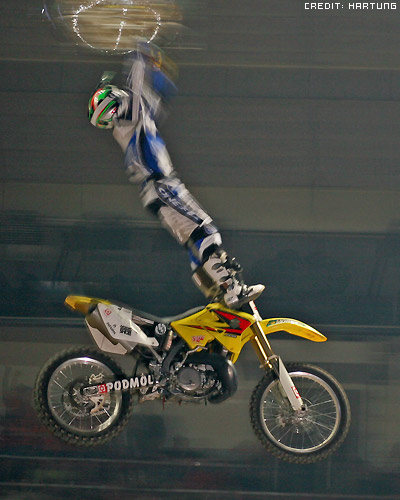 Libor Podmol with a "disco" Cliffhanger