Freestyle.ch | Zürich/SUI
press release | pix by Marc Zander
The FMXer Mat Rebeaud lived up to his reputation, winning the «freestyle.champ» title for the second consecutive time by tossing out Nac Nac Back Flips with one-handed landings.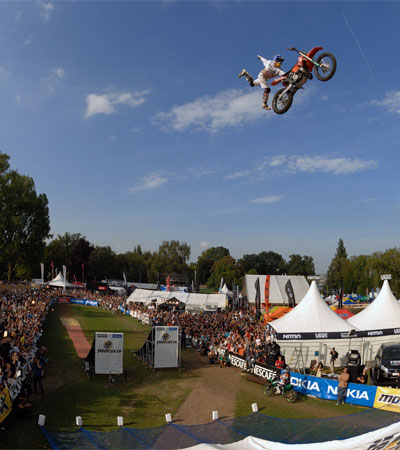 Mat Rebeaud doing a Onehand Seatgrab Indian.

"It is a great feeling, to win a contest on home soil", said the resident of Romandy, Switzerland's French speaking region.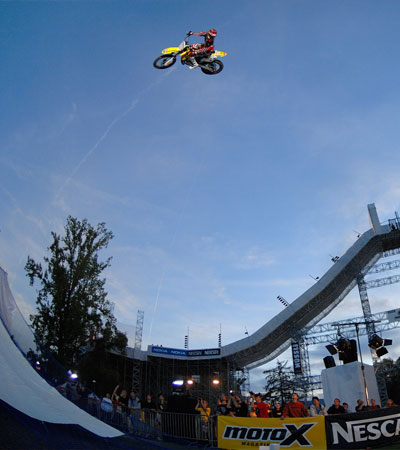 Lukas Weis doing a Turndown Whip. He finished 3rd in the Superfinal.

Following in second place, Jey Rouanet from France secured his spot with a Shaked Back Flip while Lukas Weis from Germany moved into third place with his Cliffhanger.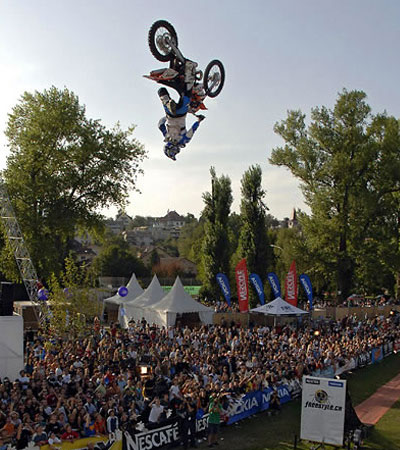 Jey Rouanet placed 2nd and did a lot of sweet tricks NacNac Flip
FMX Contest Freestyle.ch

Results



Superfinal


1. Rebeaud Mat SUI 172
2. Rouanet Jey FRA 154
3. Weis Lukas GER 143



Final


4. Berggren Fredrik SWE 83
5. dal Farra Alvaro ITA 75
6. Bianconcini Massimo ITA 71
7. Franklin Nick NZ 68
8. Schmid Sven GER 59