Summer X Games 13 | Los Angeles
text by espn | pix by espn images
Adam Jones took home the gold medal in freestyle after winning silver in best trick competition two days before. His awesome new tricks "Stripper Backflip" and "Shaolin Backflip" are really innovative. He trained the tricks not into a foampit rather on dirt. Congratulations Mr. Jones!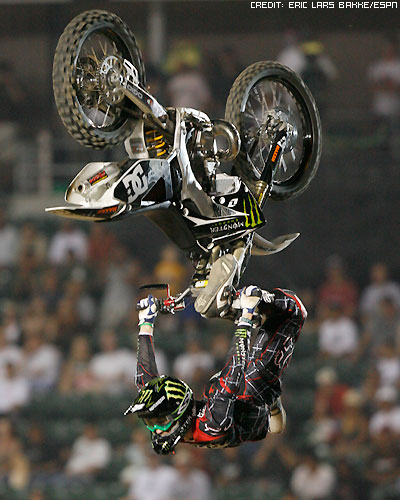 Nate Adams also showed a solid run with great tricks like the lazyboy backflip and took home the silver medal. Nate was a bit handicapped, because he injured his hand one week before at the Red Bull X-Fighters in Madrid while crashing into a ring fense.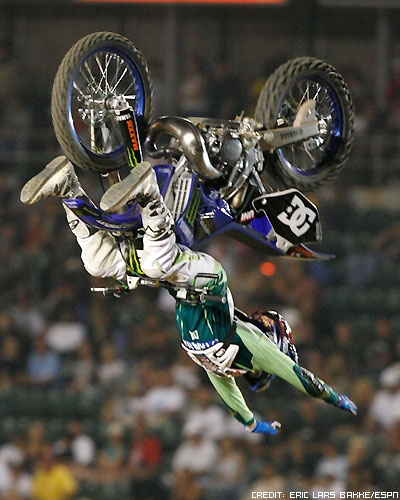 After crashing really bad last year at the DEW Actionsports Tour and missing the X-Games 12, Jeremy Stenberg is back on the track with aweseome tricks. He took home the bronze medal and showed a brilliant comeback!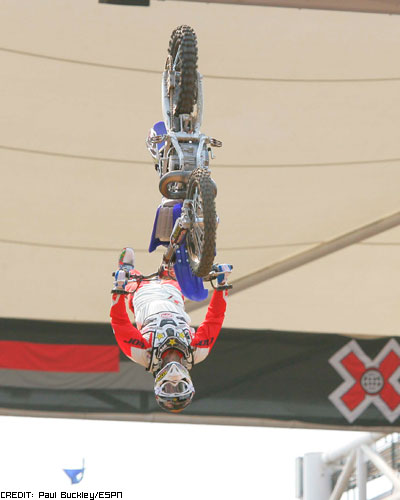 X GAMES 13 | Los Angeles



Final standings from X Games 13 Moto X Freestyle competition, August 4, 2007



1. Adam Jones Minden, NV 94.20
2. Nate Adams Glendale, AZ 91.20
3. Jeremy Stenberg Winchester, CA 91.60
4. Jeremy Lusk San Diego, CA 90.80
5. Mike Mason Carson City, NV 90.80
6. Mat Rebeaud Payerne, Switzerland 90.40
7. Todd Potter Temecula, CA 89.00
8. Ronnie Faisst Mays Landing, NY 87.80
9. Dany Torres Arahal, Spain 84.40
10. Taka Higashino Osaka, Japan 71.40


Support us: Like and Share it!

Video of the month

Facebook /FORTY8Mag

Partner