FMX Show @ Supercross Dortmund

The ADAC Supercross in Dortmund was celebrating its 25th jubilee from January, 11th-13th 2008. The event was sold out and the Supercross action was awesome. The real final of the event was the Freestyle Motocross show with a lot of great riders. They invited Remi Bizouard, Libor Podmol, Nick de Wit, Fab Bauersachs, Lukas Weis and Busty Wolter to rock the crowd.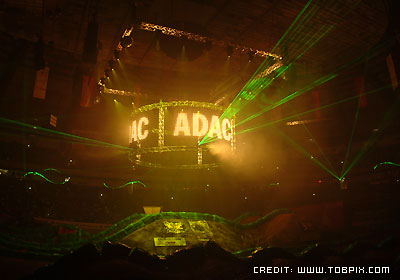 Fab Bauersachs rode pretty well and maybe this was his last Kawasaki show up this year ... because Fab will ride for KTM in the future. We will keep you informed about that.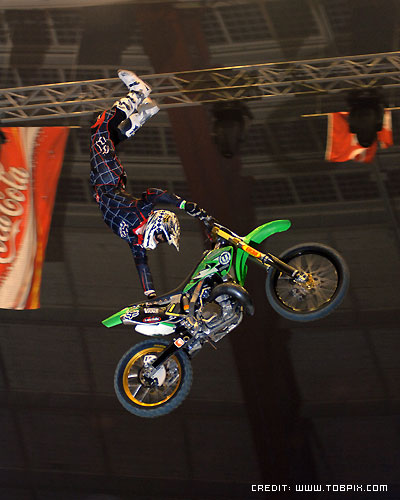 Nick De Wit doing a Superflip. Nick learned this trick in the end of November and showed it at the Dubai X Games Best Trick contest the first time and placed 4th.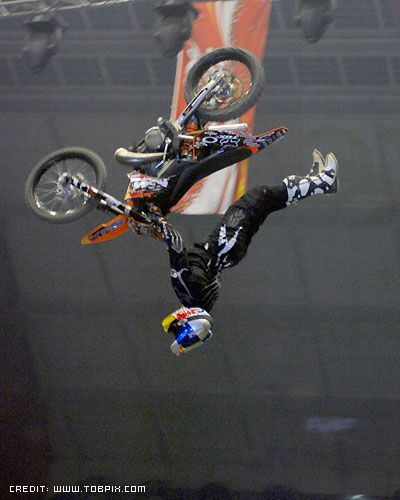 Remi Bizouard had some problems with his shoulder, but the talented frenchman wanted to show the people in Dortmund, that his is definitely one of the best FMX riders these days.

He showed his signature trick Tsunami Backflip and the crowd was completly stoked after that trick. Remi also did some nice combo tricks like a nohanded Backflip or a great Sidewinder.


Libor Podmol was in good mood and showed the spectators a really difficult trick - the Cordova Backflip.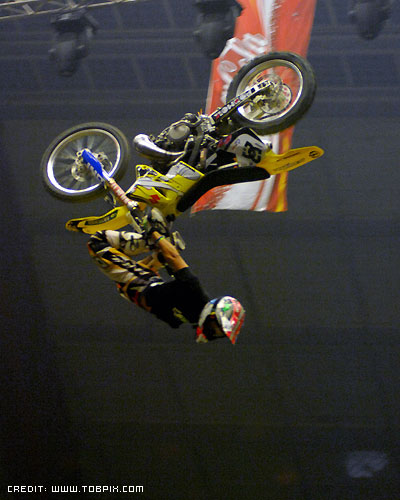 Skywalker ... mmh ... Whipmaster Lukas Weis doing one of his signature tricks - the Whip! Don't worry about the size of this picture. You can click on it and you will see it in a better resolution.