Navy Moto X World Championships - Speed and Style
text by espn | pix by espn images
Final standings from ESPN's Navy Moto X World Championships held at Qualcomm Stadium in San Diego, Calif. on April 12, 2008.
Moto X Speed & Style Results
Small Final / 3rd place
1 Jeremy Stenberg 89.600
2 Kevin Johnson 88.100

Final
1 Nate Adams 94.500
2 Ronnie Renner 87.340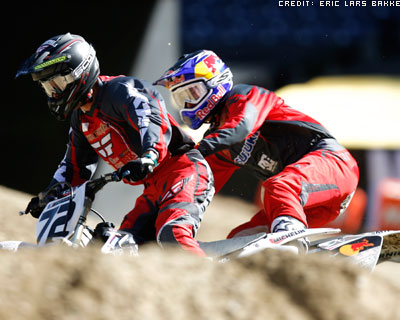 Kevin Johnson, left edges out Travis Pastrana on the first turn and Patrana goes down during the quarter final of the Speed & Style competition at the Navy Moto X World Championships.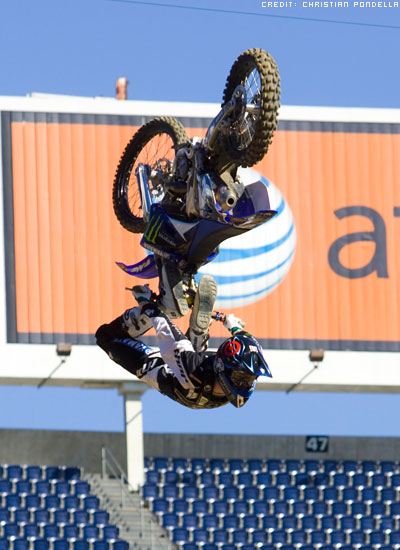 Nate Adams took home the 1st place with a lot of SPEEP and STYLE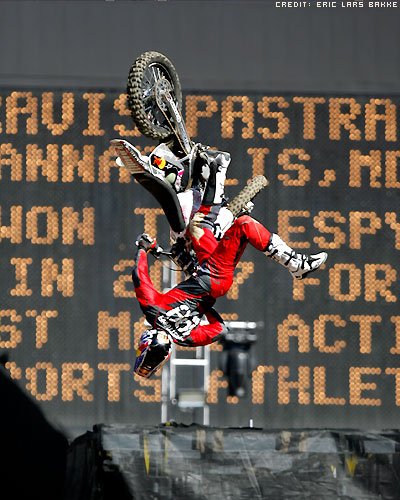 Pastrana was one of the favorites in this discipline, but he went down and lost his quarter final ...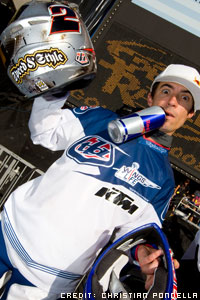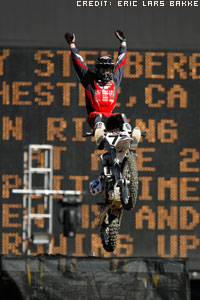 Ronnie Renner took home the 2nd place and Kevin Johnson 4th