Navy Moto X World Championships - Best Trick
text by espn | pix by espn images
Final standings from ESPN's Navy Moto X World Championships held at Qualcomm Stadium in San Diego, Calif. on April 12, 2008.
Best Trick
1. Scott Murray Helps, Mich. 95.80
2. Thomas Pages Biarritz, France 92.60
3. Todd Potter Temecula, Calif. 91.80
4. Mat Rebeaud Payerne, Switzerland 91.00
5. Blake Williams Baxter, Victoria, Australia 90.40
6. Jeremy Lusk San Diego, Calif. 90.00
7. Nate Adams Glendale, Ariz. 89.20
8. Niki Danielson Phoenix, Ariz. 87.60
9. Robbie Maddison Temecula, Calif. 81.20
10. Brian Deegan Temecula, Calif. 79.60
11. Kyle Loza Trabuco Canyon, Calif. 77.00
12. Adam Jones Minden, Nevada 71.00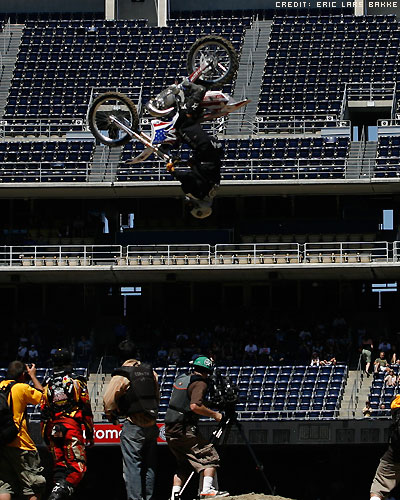 Scott Murray executed successfully his Double Flip and won!



Thomas Pages showed his Doublegrab Flip and placed 2nd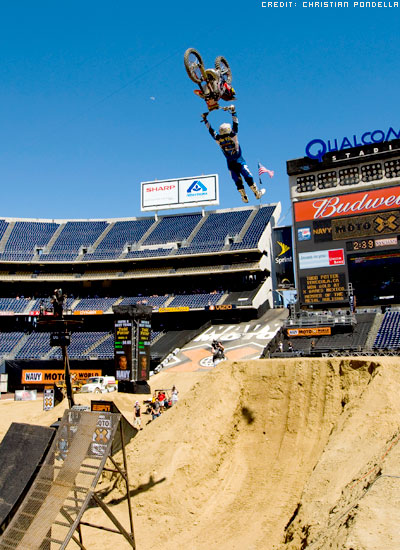 Todd Potter doing the Ruler Flip - it pay-off with a 3rd place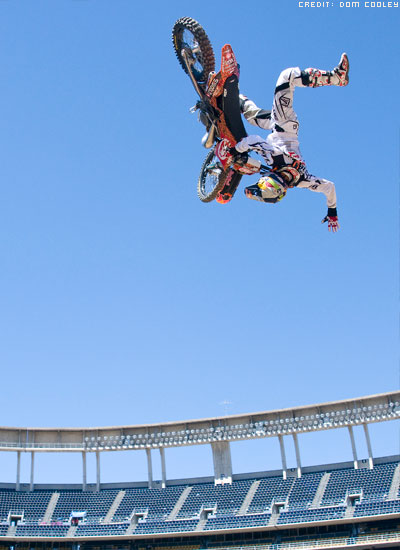 Mat Rebeaud also did a Ruler flip and ended up 4th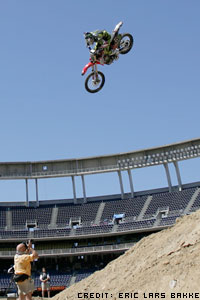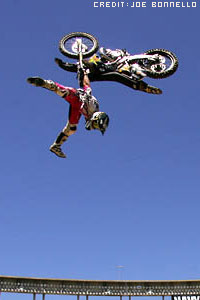 Bilko going for the 360 - 5th place and Niki with a Shaolin Flip - 8th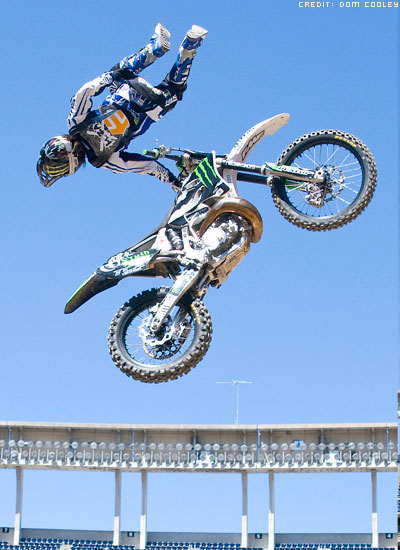 Kyle Loza wasn't able to ride out his Electric Death trick


Support us: Like and Share it!

Video of the month

Facebook /FORTY8Mag

Partner