HISTORY EDITION: JEREMY LAMBLIN
Today we are talking about FMX history. Jérémy Lamblin from France was one of the first FMX riders in France in the late 90's. He rode with guys like Manu Troux and Cyril Porte at the Paris Big Air Festival together with Carey Hart, Mike Jones and Edgar Torronteras.
We chatted with Jey about the good old times and what he thinks about the progression of FMX the last years...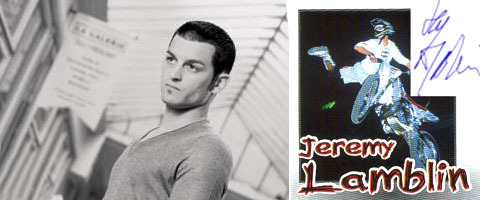 Hey Jey, how are you doing?
Hello, I'm fine and happy to chat with you.
When did you start riding FMX and what were your greatest moments?
I started to ride FMX 1996 and I had a lot of great moments like my first win of the Paris Bercy Jump Contest in 1997 and all the good years when I rode with the crew (Torronteras, Troux, De Andres, San fillippo, Porte) it was a very good period, every weekend we rode together all around Europe!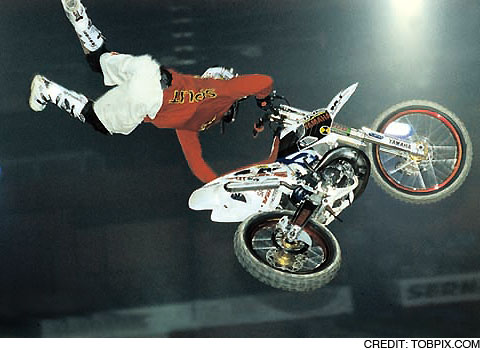 Looking back in 2001. Paris Big Air Festival with guys like Carey Hart, E.T. and Mike Jones. Did you enjoy that time riding with that guys and how was the connection between the Euro and US riders?
Yes, it was awesome!

In this period there was no competition between the riders, we only had one idea: have fun to ride!
When did you quit riding FMX and what kind of job are you doing now?
I quit riding FMX competitions in 2006! Now I'm in the ATV business. I'm sales and PR manager for an European import company.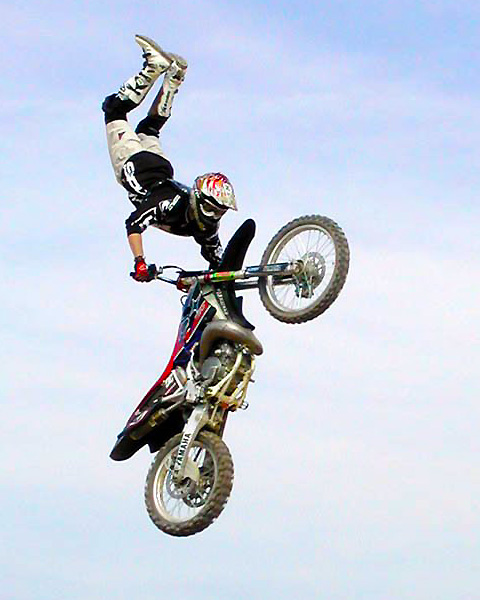 Are you still into FMX and do you know what's going on in the scene?
I ride some MX and Enduro/XC for fun these days. I'm too old for FMX :-)
I follow the FMX scene through the Internet, TV and I am still in contact with some friends of my former FMX time!

FMX was getting harder the last years. Double Flips, Front Flips and 540° are on the trick list of the riders. What do you think about the progression of FMX?
Of course, the progression of the FMX sport is amazing. The trick level is getting higher - almost half a year someone invents a new trick.

I think the training of the riders is not the same than during my active FMX career! Today the riders train almost every day into the foam pit. Therefore they can progress more quickly.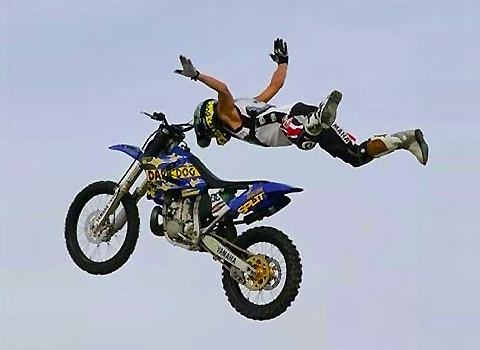 Meanwhile there are big global contests and series like Night of the Jumps and Red Bull X-Fighters. The top riders can earn a lot of money and there are almost no limits.
Do you think the pressure is to high?
Hard to tell. The most of the riders get down to business and focus on earning money and winning competitions. The fun factor of the former times is missing.
Please remember: You can't do an extreme sport and say: there is too much risk!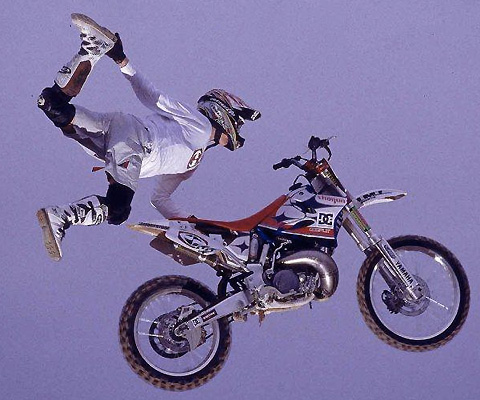 The last years too many riders passed away. For example Jeremy Lusk, Eigo Sato, Jim McNeil ... Do you think the FMX sport is getting to dangerous?
Everytime I read in the news that a brother passed away I am getting really sad.

Freestyle Motocross is not too dangerous,
but the riders are no supermen!

We must pay attention about the fatigue of the riders! The changing climats in several continets which are affecting the bikes sometime. Also personal trouble, pressure of the sponsors and other things are causing extraneous perils.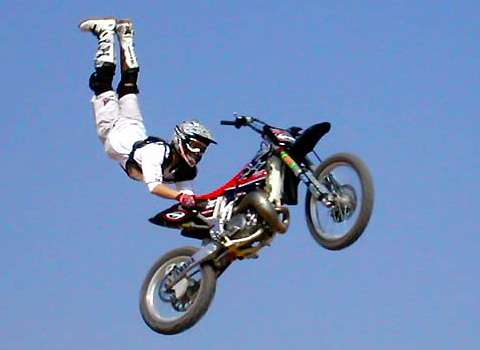 Is there something you want to tell the people out there?
Please be careful, ride with your head, take your time! And when you don't feel comfortable - be sure to take some rest! Never forget to ride for fun and not for the money!


Jey, thanks for taking time to chat with us. We wish you good luck with your projects!
Thanks, I will try to continue to be a good dad! And doing a good job for my company!
Here are some facts about Jey:

Favorite trick: Tsunami
Greatest success: Winning Paris Bercy 1997, the season 2003
FMX from: 1996 to 2006
Ramps or dirt: Dirt
USA or Europe: Europe
Favorite Website: FORTY8.com, of course!
Your own Website: jeylamblin.com (finish) www.deltamics.com (my company)
Tattoos: no
50s minibikes: Masai
Movie: Truands
Travelling: Canada or Italy


Support us: Like and Share it!

Video of the month

Facebook /FORTY8Mag

Partner