Interview with Hannes Ackermann
We got the chance to chat with the German FMX Champion Hannes Ackermann after his crash at the NIGHT of the JUMPs in Riga last saturday.
Hannes, first of all we were so sorry to hear about your accident. We wish you a speedy recovery! How was Riga and what happened exactly?
Thanks a lot! I had some trouble in my three practice runs and I didn't feel that good all day long. So I went back to hotel to get some rest before the event! It helped, but I was really nervous cause my shoulder was not in a good condition. So I decided to do an easy but save run!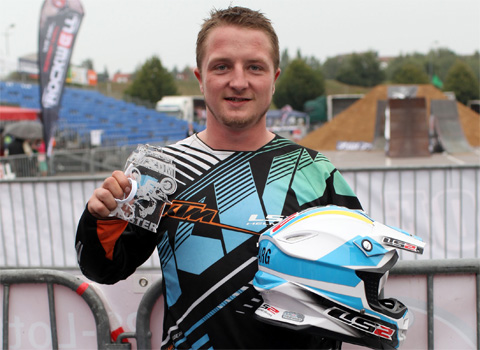 I went out as the 6th rider. Everybody rode so good that night! The Airplane was my first trick in my run followed by a Flintstone. My bar twisted on the second one so I tried to come back as fast as possible but then I kicked my bike away with my right leg and that's all I can remember till I woke up in the hospital van.

You are in the hospital in Riga right now.
What kind of injuries do you have?
I broke four ribs in a row on the left side wich fractured my lung. There is air between my ribs and my lungs. That's the reason I can't get on a plane for the moment.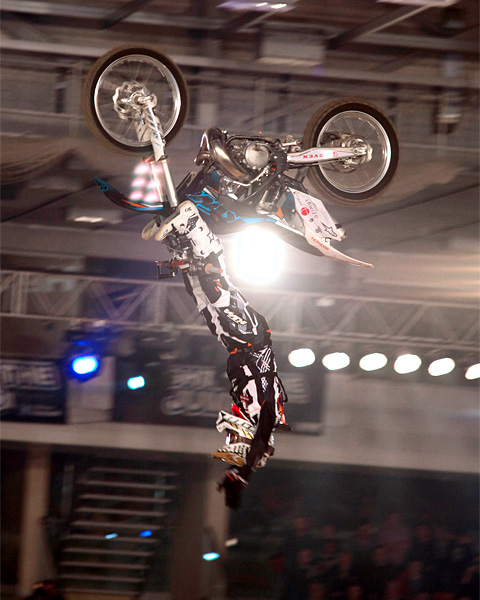 How long it will take to get back to Germany?
I hope the next few days! I only can get transported right now if they to put a tube in my lung, but I don't want that. My plan is to fly home in a few days without that surgery.
We will cross our fingers, that you can get back without surgery. Do you already know how long it will take to be back on the bike?
Thanks a lot! I hope I can be back on the bike in a few weeks! I will ride again as soon as the pain is gone! And thanks for all the good wishes!
Is there something you want to tell the people out there?
Thanks to all my sponsors, fans, friends and family for all your support! It keeps me strong here!
Okay Hannes, thanx for taking time!
We are looking forward to see you soon!


Support us: Like and Share it!

Video of the month

Facebook /FORTY8Mag

Partner