Interview with Levi Sherwood

He is the youngest Red Bull X Fighters winner ever and only the FMX insiders knew him before. The seventeen year old Levi Sherwood is definitely one of the newcomers of the 2009 season. After his victory in Mexico he will compete the whole X Fighters series and hopefully we will see him at X Games, too. We talked with the kiwi kid to know more about him and his plans for 2009.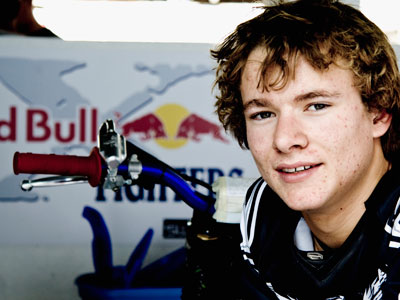 First of all congrats for winning the Red Bull X Fighters in Mexico. You must be really stoked – aren't you? Yeah I am so stocked , its only just setting in now that i actually won, I didn't expect to win at all in Mexico.

The funny thing is, you replaced the injured Jeremy Stenberg and slipped into the rider field a few days before the event. Did you think you would win that Contest? I went into this event with no expectations for myself. i just wanted to go out there and have some fun and try and do the best I could. It was a privilege to replace a rider of Twitch's calibre so I knew people would be expecting good things from me, but to be honest I didn't really put any expectations on myself to win, I just wanted to do my best I could.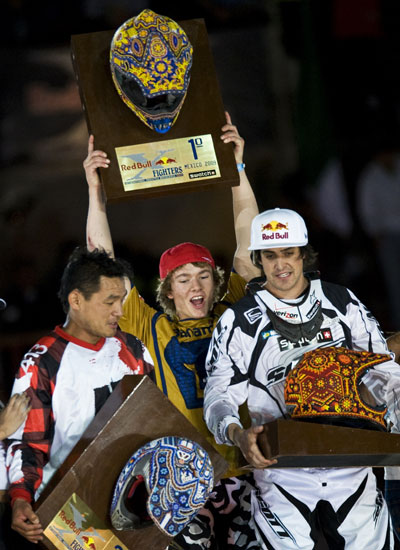 Levi's victory - winning the X Fighters Mexico vs. Sato and Rebeaud

Only FMX insiders knew you before. Please tell the guys out there some basics about you - where do you come from, how old are you and what is your mission? Im seventeen and I am from Palmerston North on the North Island New Zealand. Im currently based on the Gold Coast of Australia where I train. I've been racing since I was a kid and started riding freestyle in 2001. I've been riding on the Crusty Tour since I was fourteen and last year I won the West Australian Freestyle Championships and was runner up in the inaugural Rockstar Australasian Freestyle Championships held over seven rounds. My mission is to go out and ride my best enjoy myself and walk away from every event without injury.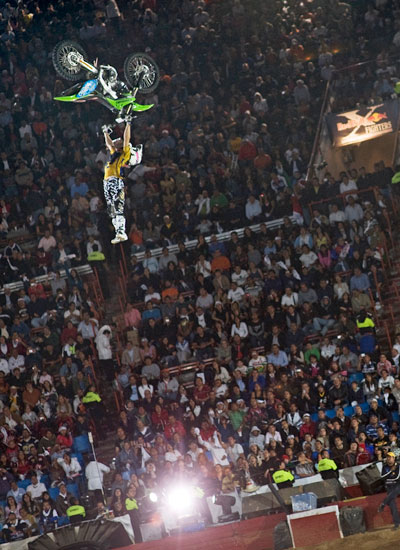 Levi doing a huge Rulerflip

Almost every rider has a cool story how he started with MX. Do you also have one? How and when did you start riding MX bikes and what affected you to do FMX? My story is your standard cliché racers story, I was racing and was getting over all the training at the time and freestyle was something I just enjoyed in my spare time. I started to get into it more and more and stopped racing and from there it just flowed from there and the rest is as they say history.

You are coming from New Zealand – are there any other FMX riders beside Nick Franklin and you and is there a kind of FMX scene? Freestyle in NZ is pretty small, there is only a handful of riders. it just seems as soon as they start they have a crash, get injured and stop riding. It's kind of ironic considering we have some of the best natural terrain in the world that we dont have more doing freestyle. New Zealand has a massive racing scene and you can drive anywhere in NZ and within half and hour you are at a world class track, so maybe that is why many riders don't switch to freestyle.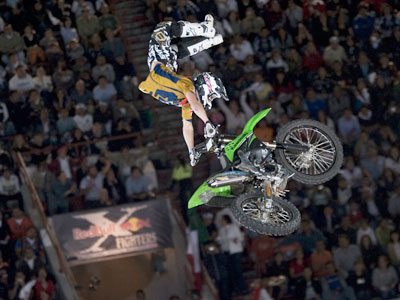 One of the greatest non Flip tricks - the Crack Nac Scorpion Style

Training is one of the most important bases of FMX. Do you have your own FMX compound and how do you train? Yeah, I have a place back home where i can ride and i also spend a lot of time practising with nick Franklin when he's around. I also train a lot with Kain Saul in Australia, Ive found my riding has improved since Ive been training in over there. I think practising and training for freestyle can be different for every rider, i find i don't really "train" like going to the gym everyday. I just go riding for fun and i think taking a break every now and then is the key to keeping yourself fresh on the bike. I also do a lot of swimming which I find is really good for my stamina.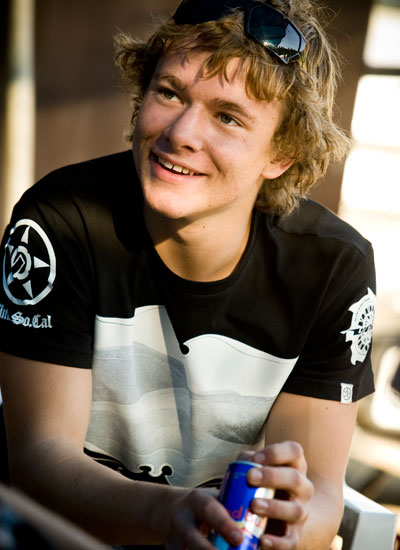 I read you finished second in the Australasian Freestyle Motocross Championship and won the Western Australian FMX Champs in Perth. And after this success you are definitely one of the top dogs in the global FMX scene - what are your plans for the upcoming season and the future? For the rest of the year I will be competing in the remaining rounds of x fighters, so i want to focus all my energy on those events and hopefully I can secure an invite into x games later this year.

You are doing different kinds of Backflip Combo tricks. How do you like the 360° and is this trick on your to do list? Well i used to be a big fan of 360s and underflips but now, after seeing everyone crashing on then i have changed my mind . im not saying you wont ever see me do one, Im just happy to let my riding evolve at its own pace.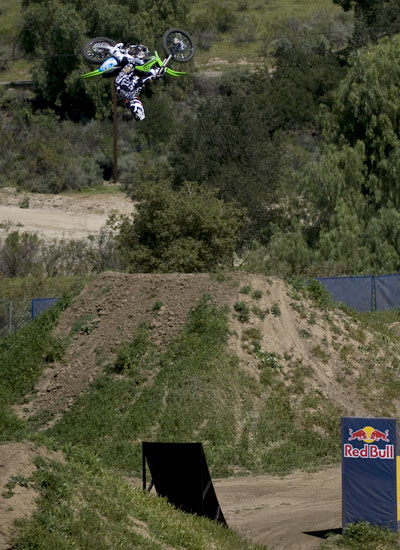 Levi at the Red Bull compound in CA - big Underflip

You are riding a 4-stroke Bike – want advantages has a 4-stroke bike compared with a 2-stroke bike for you? I think its all personal preference. for me a four stroke is better because Iam smaller than most riders and the power delivery of the four stroke is a lot smoother than two strokes.

What are you doing in your freetime except FMX? Well i go through fazes all the time. Sometimes im really into RC's and then others im into riding bmx and pitbikes. When im not riding i just like to relax, have fun, listen to music and chill out.



Onehand Hart Attack Scorpion (Oxecutioner)

You are 17 now. Are you going to school or do you have another job apart from FMX? I've finished school now and now im riding and travelling full time, Im living the dream.

Do you want to say something to your fans and friends? I'd just like to thank my manager Jade Foggo, my agent Russell Stratton, my Dad, my Mum, my family, my sponsors Unit, Osiris, Shift, Pod MX and Smith, the crew at Red Bull and everyone else who helped me out along the way.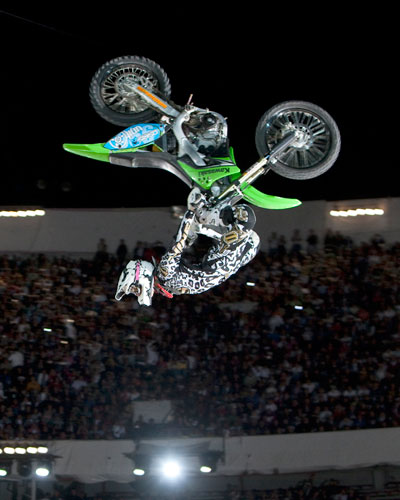 Levi has a big bag of great tricks - Backflip Cordova


Okay, now our classical word association. Give me the first word that pops into your head:

Ramps: repetitive
Sponsors: Unit, Osiris, Shift, Smith, Pod
Favorite Website: myspace
Goonriders: are awesome
Double Flip: one day
Natural Terrain: fun
Tattoos: over rated
50's: if they're not china bikes im all for it
Best Trick: ruler flip
Biggest success: winning mexico x fighters
Movie: well its not a movie but i'm really into East Bound and Down at the moment
Travelling: for the most part is awesome
Girls: hmmmmmm
Date of Birth: 22/10/91

Right on thanx Levi and good luck for the future!


Finally here is a video clip of Levi...




Support us: Like and Share it!

Video of the month

Facebook /FORTY8Mag

Partner