Dennis "The Rookie" Garhammer



Last year we were searching for some FMX news in the web and found some cool images of a guy doing starfish and deadbody tricks. The bike and the guy looked like Busty Wolter, but we have never seen Busty doing such awesome Deadbodies. After reading the story, we knew, that the guy on the pics was Dennis Garhammer from southern germany. Now, almost one year later Dennis is riding the German FMX Championship and is placing currently in 4th position. We talked with Dennis to know more about him and his mission …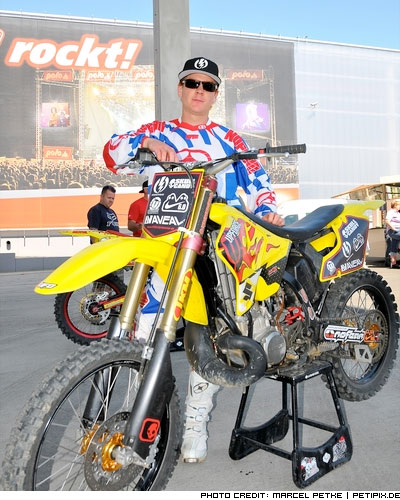 First of all, tell the guys out there some basics about you - where do you come from, how old are you and what is your mission?
Hey guys, I'm Dennis Garhammer and I coming from a little town in the south of Germany, which is near Stuttgart. I'm 20 years old and at first I wanna have fun!

When and how did you start riding dirtbikes?
I started with Motocross riding in 1993. In 1994 I did my first race.

Your dad was a really popular MX sidecar racer in the 80's. Did you ever ride sidecar with your dad (just for fun) and how did you like it?
Haha, that's right. In the 80's and in the beginning of the 90's the sidecar sport was much more popular than today, so it´s cool that he was second at the world championship in 1990. But today are all the sidecar riders huge goonriders, so it´s good that it was in the past!
No, I don't want to hurt myself!

Tell us something about your FMX training compound. How many ramps and stuff to play do you have and what kind of setup?
My training compound is at the racetrack in Reutlingen near Stuttgart. I've only two ramps and one landing. If I want to play or ride in a big park, I went to my UPFORCE buddies to Berlin!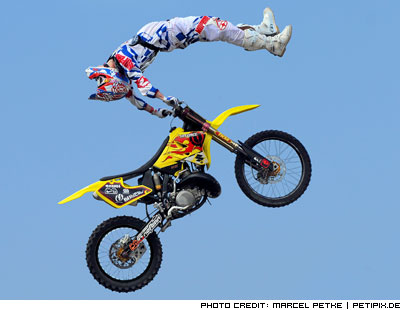 You are doing great bar-tricks like starfish and deadbody. Are these kind of tricks your favorites? Yes for sure. For me are the bar-tricks more easier than all other tricks.

Do you also working on the backflip and can we expect that trick from you in the future? Of course, my plan is to have the Backflip on my tricklist for your next Smoothness magazine.

Your are riding with Upforce stickers – are you an official Upforce crew member? Since 2007 UPFORCE built a youngster team, and I'm one of the riders.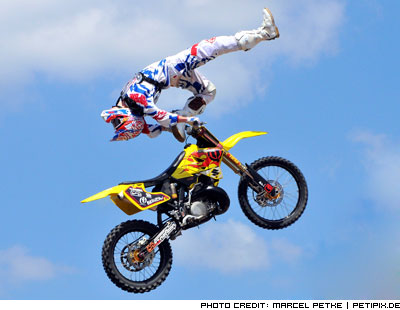 What do you think about the German FMX scene – are there enough fresh and new riders in Germany?
I think the German FMX scene is a bit too small. We have only a few riders who ride contests like the German FMX Championship or the Night of the jumps. I hope that will be better in the future!

Do you have any tips or advices for kids, which want to start with FMX? Ride motocross as much as you can. You need a good feeling for your bike before you are jumping ramps. It's not a "go for it" sport like soccer, that you can start so easy.

How do you prepare yourself during the cold wintertime in Germany?
Haha, most of the wintertime I'm in the mountains of Austria! In spring I ride every year to Italy with my buddies! The (F)MX training conditions are much better there in spring.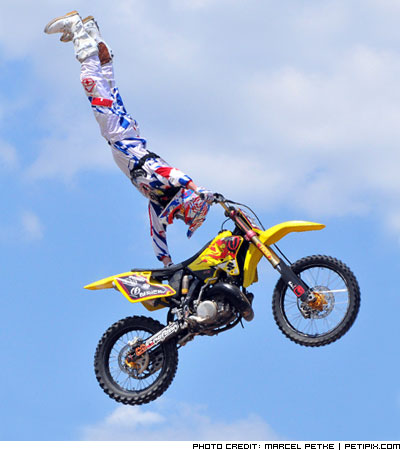 Currently you are 4th in the German FMX Championship. Do you ride the whole series and what is your goal for this series?
That's right. I want to ride all the contests and I'm happy with a place in the top five.

What are your plans for the future regarding new tricks and contests?
Plan number one is to do the Backflip. Then I hope I can ride the Night of the jumps series!

In which direction will the new tricks are going and do you like stuff like Wallrides etc? That's a very good question! I really don't know! Quarterpipes, wallrides and stuff like that are cool!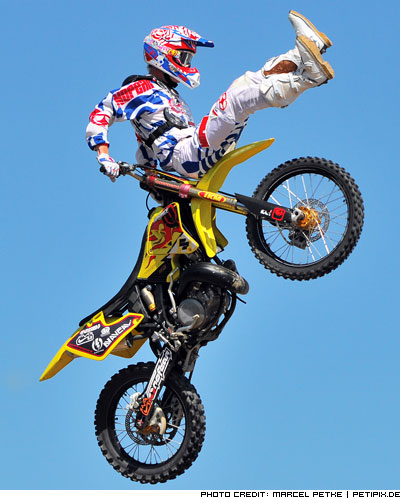 What are you doing beside FMX in your freetime?
Beside FMX I have much fun in riding the MX track and in wintertime I go with pleasure Snowboarding.

You're a typical Swabian guy from southern Germany – what should the people out there know about Swabians?
We are not avaricious! Haha :-)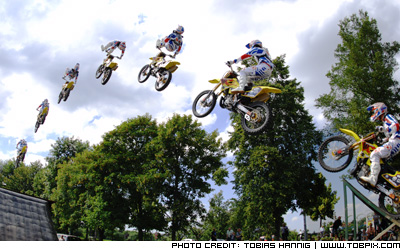 Okay, now our classical word association. Give me the first word that pops into your head:
Dirt or Ramp: Ramp
USA or Europe: USA
4-stroke or 2-stroke: 2-stroke
X Games or X Fighters: X Fighters
Tattoos: cool
50's: funny
Soccer: sucks
Movies: Lucky number sleven, on the pipe
Music: Billy Talent
Travelling: I like!
More news and info about Dennis: www.FMX-Garhammer.de
Right on, thanks Dennis!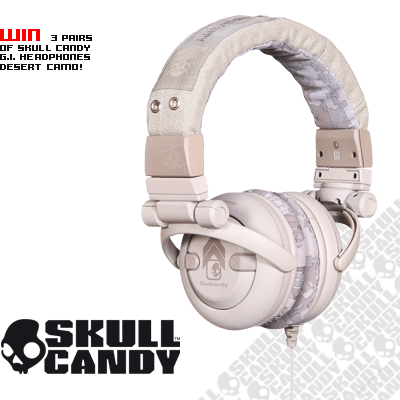 You only need to answer the following question:

Dennis is a member of which FMX crew?



Right answer:

Upforce
Deadline of this game was:

July, 31st, 2009

The winners are:
Philipp Wolpert
Jana Krüger
Manuel Weiss