Interview with Daice Suzuki
After talking with riders from Europe and Australia the last weeks, we wanted to look over to another continent. After surfing through the world-wide-web we found out, that Japan has a bunch of great FMX riders. One of these guys is Daice Suzuki. He has great riding skills and is doing awesome tricks. So we chatted with him to find out more about him...
First of all, tell the guys out there some basics about you - where do you come from, how old are you and what is your mission? Hello, I'm living in Fukushima Japan. I'm 28 years old and my mission is to get a really good FMX rider.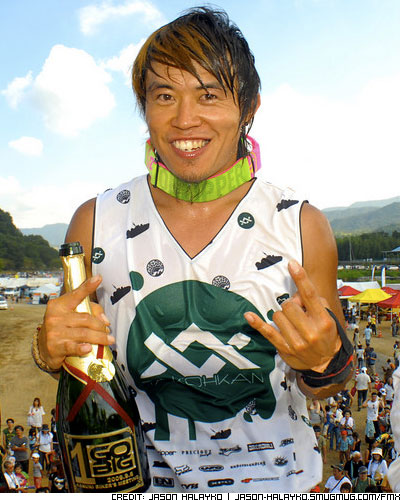 When and how did you start riding dirtbikes and when did you start with FMX? I started riding in the age of 3 years. My father likes dirt bikes and bought me a minibike. I was racing a few years. In the age of 20 I started doing FMX.

Tell us something about your FMX compound. How many ramps and stuff to play do you have and what kind of setup? My compound is called MOTOPARKMORI – MOTOPARKMORI is Mr MORI and makes everything. We have setup ramps 23 m, 15 m and 10 m and a superkicker ramp. Also a small foampit, race track, minibike race track. Skate miniramp, BMX trails and some dirt jumps.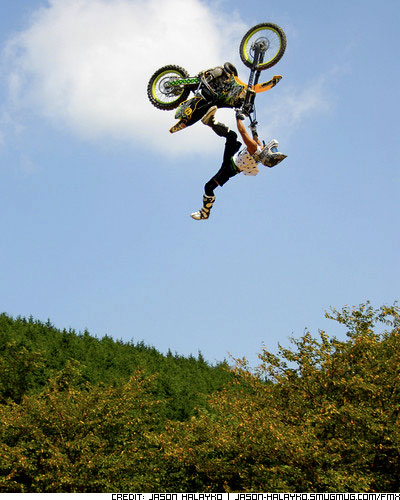 Tell the people out there, what they should see, if they visit Japan?
I prefer Kyoto – it is a good place with an old city with a big temples.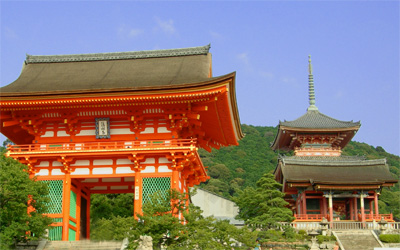 Kiyomizu Temple in Kyoto
Please tell us something about the Japanese FMX scene. How many riders are there and how are the conditions? I think the Japanese FMX scene is growing up year by year. Actually we have circa 10 good riders doing flips and 5 beginners.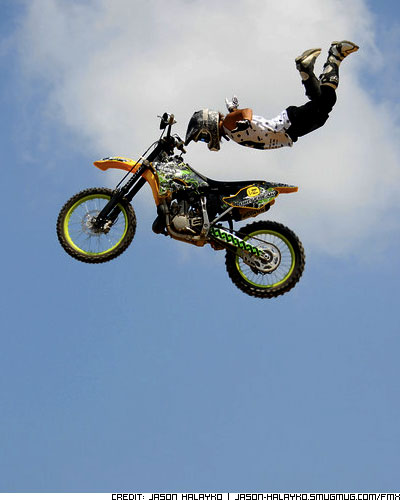 What do you think about tricks like the double flip and the frontflip and do you have planned to try tricks like the frontflip sometime? I think the doubleflip and the frontflip is a good trick. First of all, because nobody thought the doubleflip is possible. And some years later Travis Pastrana made the impossible possible. The same happened with the frontflip of Jim and the Pages brothers.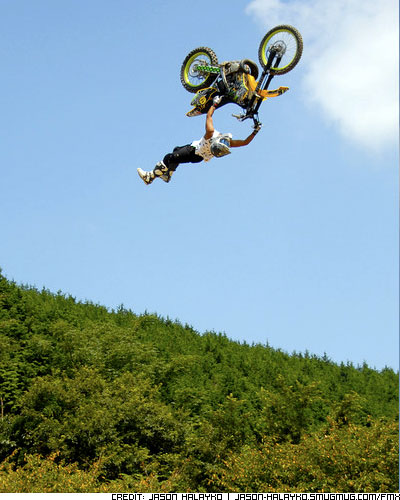 What are your plans for the upcoming season and which shows, series and contests you are interested to ride in? My plan is to ride the Japanese FMX Championship and some shows.

A lot of riders applied for the X-Fighters Ranking Session in the USA. Did you ever think about applying for this X-Fighters Ranking, too? Yes, I applied for the ranking session. And I am happy to tell you that I'm going to ride there!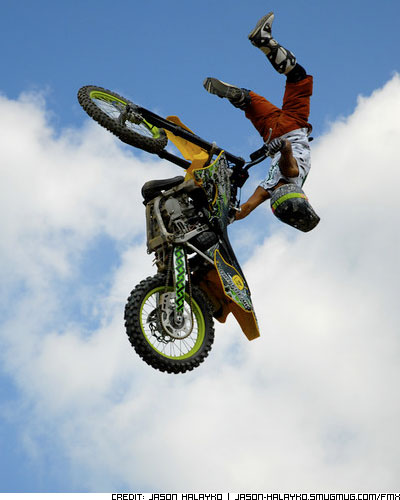 What kind of music do you like – your top 10 tracks on your ipod? My favorite band is Kottonmouth Kings from USA. And I also like Japanese and global Hiphop.
Your last words – do you want to say something to your fans, friends etc? I want to say thank you to all people who are supporting me. I keep on riding FMX for my lifetime, because I enjoy this sport!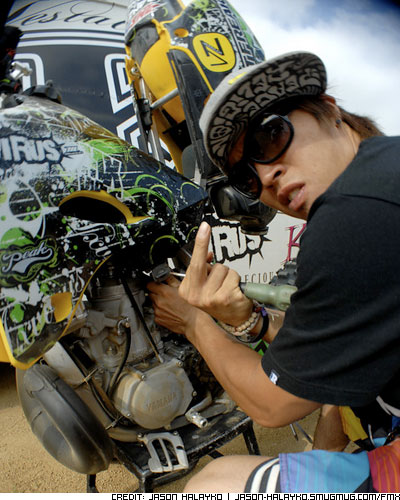 Okay, now our classical word association. Give me the first word that pops into your head:
USA or Asia: Asia
Sponsors: YAMAHA /VONZIPPER/ TAKOHKAN CREATE/DIRTFREAK
Favorite Website: www.takohkan.jp
Double Flips: Travis
Natural Terrain: Twitch is the best
Tattoos: Mike Metzger
50's: have one
Best Trick: Tsunami
Biggest success: 2009 GOBIG Champion
Right on – thanx for the interview Daice and good luck for the future!