Interview with Remi Bizouard
Interview by MotoIcon communications
The 2010 World Freestyle MotoCross Championship kicks off this weekend (13th & 14th Feb) in Berlin Germany. All eyes will be on the 2008 & 2009 World Champion Remi Bizouard, as a hungry pack of the World's fiercest FMX riders set their sights on beating the 22 year old Frenchman at his own game. Is he ready? Ahead of this weekend's official start of the 2010 European season, here's an interview with Remi to find out.
So Remi, what are your plans for 2010?


Well, this first month is going to be tough. Straight from Berlin for the 1st IFMXF, we head to Vienna and Graz for the start of the "Masters of Dirt" series.I have not had as much practice as I wanted this winter, so I'll start off safe and take it from there.

I have some new tricks, such as the 360, which I want to do consistently every time and build on it this year.

I'll focus on the World Cup series again this year, as well as the "Masters of Dirt" series. I'd for sure like to ride some Xfighters or Xgames events too if I get invited.

I have invested a lot of time and money in my park for training and learning new tricks.

I worked on lots of little things in my riding too, so hopefully this year I can step it up and ride with the US based guys a bit more regularly.
Who are you looking out for this year?
Brice Izzo, Brody Wilson, Libor Podmol, Jose Mirales and Robbie Adelberg will be the main guys in the IFMXF contests, but you never know for sure. We'll see!
Which other riders stand out for you?
Bilko and Danni Torres. I would like to ride against them both and see Bilko's 360 Indy!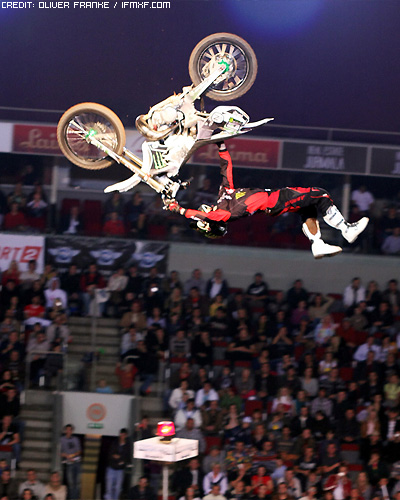 There seems to be a lot of good talent in France at the moment. What's the scene like?
It's mainly the Izzo and Pages brothers apart from me. The Izzo's are cool, I ride with them a lot. The Pages are really creative and talented, but it's complicated for me to ride with them.
What do you think of the Aussie scene?
Such crazy riders! Most are really good and top level riders like Mini, Maddo, Robert & Bilko.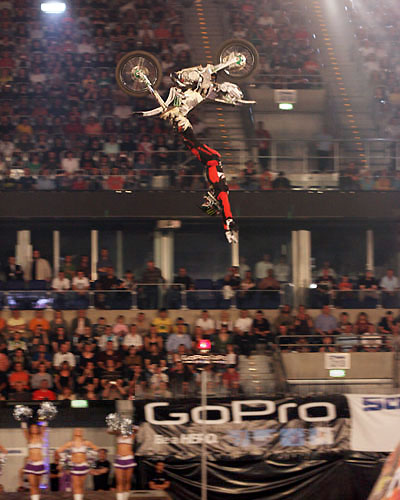 What do you think about the state of FMX as a sport at the moment?
I think it's doing well. Lots of good riders training hard, I think we'll see a lot of new tricks and have a lot of fun this year! With the world cup we will have some new destinations, the same for the Xfighters. Every year has been amazing for FMX so far, why not this year too?

Where can people follow your progress and keep track of your riding this season?
Go support the FMX event's I ride in and see them live, or go to www.ifmxf.com or www.mastersofdirt.com for news, pics & video, or check me out my fan page on facebook.



Thanks Remi and good luck! Any last words of advice for up and coming youngsters?
Take your time. Ride as much as you can, but be safe and keep having fun. Don't copy anyone too much and keep doing what you like to do. Enjoy riding and enjoy life!