Interview with Rob Adelberg




I saw Rob Adelberg live at the IFMXF Contest in Basel for the first time. Rob is 21, coming from Australia and has a lot of style. He does a creative mixture of standard tricks like an extended Cliffhanger or Holyman to Rocksolid, but also hardcore upside down tricks like the Tsunami / Indy Flip. We chatted with Rob about the past and future of his young FMX career and many more ...
Whaz up Rob? First of all, tell the guys out there some basics about you. Where do you come from, how old are you and what is your mission regarding FMX? I'm from Benalla, a small country town in Victoria, Australia. I'm 21 years old and my mission with FMX is just to keep improving and enjoying my riding also win some big events like X games and X Fighters and make some good money while I'm doing it.
A lot of riders have an interesting story how they started with riding MX. Do you also have one? My Dad was a good mx rider and he loved doing jumps. So when I was around 3 he brought me a Honda Z50 and the first time I rode it my brother and I built a little jump over a Cricket pitch.. GOOD TIMES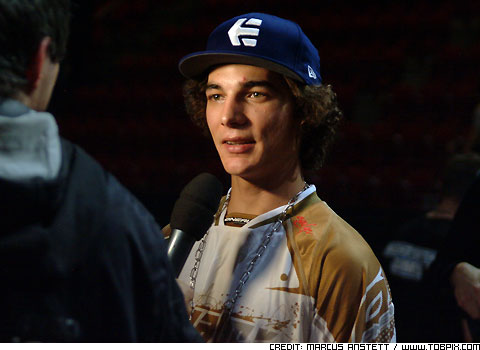 The first time I saw you riding live was at the NOTJ FIM WC in Basel. You placed 2nd on Saturday and 1st on Sunday and it seems you could win the World Championship. How and when did you start riding MX bikes and what affected you to do FMX? I was 3 when i got my first mx bike from my Dad he helped me get started. When I was 6 my Dad brought a farm house and a Bobcat and Tip truck so he started building me jumps and tracks. I always liked doing jumps and for some reason I liked to take my hands and feet off. One day my older cousin came out and watched me and he said you should watch a Crusty Demons Video you would love it so I started watching that and I was a big fan. I did my first Heelclicker when I was around 10 years old riding a kx 60.
Why did you miss the IFMXF NOTJ in Turkey? I had a really great opportunity come up which was riding the Nitro Circus Live tour which went for 6 weeks around Australia. It went great but on the same weekend of NOTJ Turkey I had a crash and fractured my jaw but I was back riding the tour 2 weeks later so no big deal.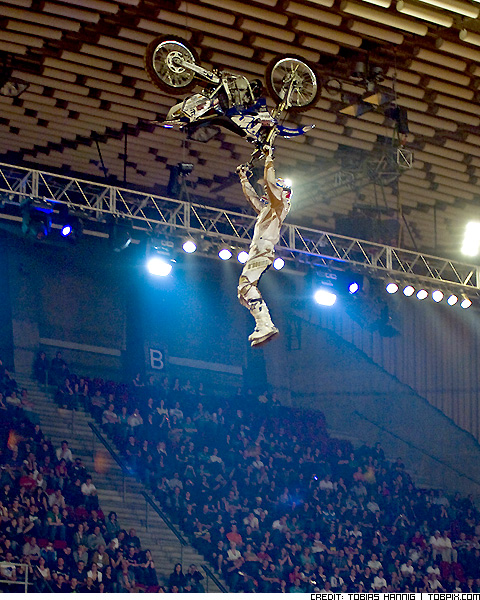 Practising is really important do ride safe. What kind of training are you doing to be in shape and do you have an own FMX compound? Yes I do a lot of training on my bike to keep my skills good. Also I do little bit of fitness training but I don't like lifting weights i like to do exercises using my own body weight. I also have my own compound but it's at my Dads house and I recently moved and it's about 6 hours away so I don't use it much, I ride at Maddos Aussie Compound now as it's only 20 mins from my new house.
A lot of good riders are coming from Australia. For example Bilko, Maddo, Sinclair etc. Do you know them good and are you practising with them? Yeah I know all those guys I have done shows with them I have competed against them. We are all fairly good friends but Maddo has really helped me from a young age he sponsored me with some riding gear helped me get shows let me practising at his compound also let me live with him in the U.S so hes a really good mate.
Why does Australia has so good riders – any secret recipe? No secrets I think we just all like to push the limits in everything we do and if we want to do something we just do it.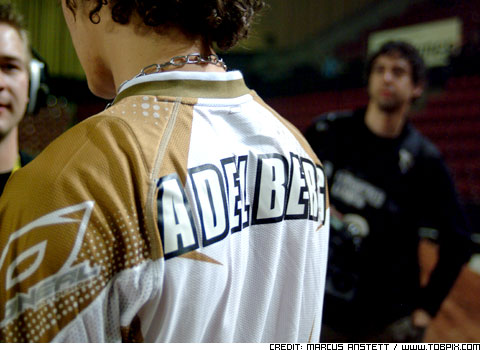 What do you think about tricks like the double flip and the frontflip and do you have planned to try the frontflip or the doubleflip sometime? Those tricks are gnarly I have friends doing both those tricks and they scare the shit out of me watching them. I will one day do it but at the moment I have other tricks on my mind.
What are your plans for the upcoming season and which series and contests you are interested to ride in? I'm interested in riding any event that will boost my career, test my skills.
Would you like to ride X-Fighters and X-Games? Yes of course that's my main goals with Fmx Ride an Win Events like X Games, X fighters, LG all the big ones.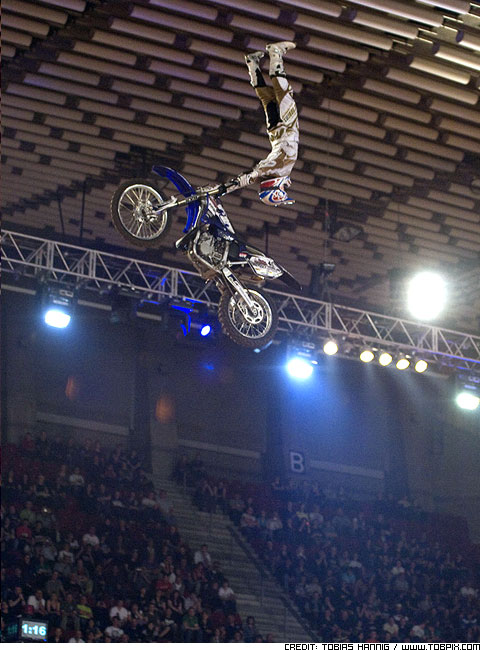 Do you have another job beside FMX or do you go to school/college? No. Fmx is everything to me so try and put all my energy into that.
What are you doing in your freetime beside 2-wheelers? Hanging with my girlfriend Stace and my mates. Also i like to snow board but I don't do it as much as I would like.
What kind of music do you like – for riding and for chilling? I like a wide range of music for riding rock, punk, death metal. Chillin rap, hip hop, rock, punk.
You are living in Australia. What city or place should people visit, if there are travelling to Australia? Surfers Paradise Queensland


What is the typical Australian meal – and what do you like to eat? Aussie meal I would say Meat pie or sausage roll with chips, shah. My favourite food is Chicken snitzel or Spaghetti Bolognese.
Your last words – do you want to say something to your fans, friends etc? To My Sponsors Metal Mulisha, Etnies, Von Zipper, Oneal mx, Kali Protective, FmF, Works Connection, Pro Taper, Alpinestars, Dunlop and to my Family thanks so much for the support and for always backing me. To my friends/fans thank you guys for all the great times let's make many more of them thanks everyone yeewww.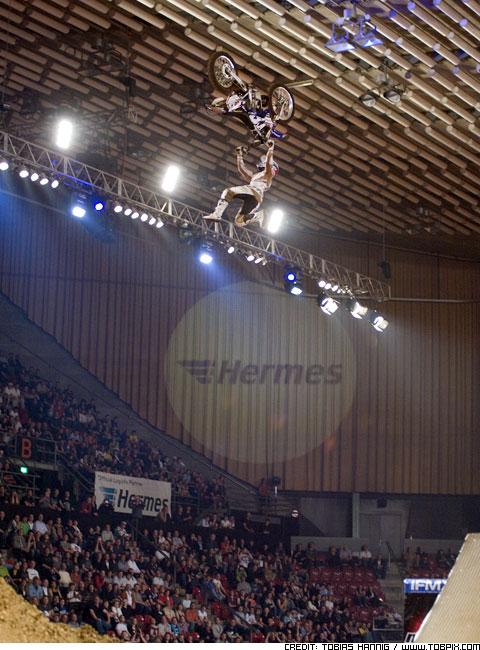 Okay, now our classical word association. Give me the first word that pops into your head:
USA, Europe or Australia: Australia
Sponsors: Great
Favorite Website: Fmxaustralia.com
Natural terrain/freeriding: Fun
Tattoos: Hurt
50's: nope
Best Trick: Kod Flip
Biggest success: Soon
Movie: Chopper Reed
Travelling: Planes suck
Girls: mmmmm
Date of birth: 1988
Right on – thanx for the interview and good luck in the future!
More information about Rob: www.Facebook.com/robadelberg
Win a Rob Adelberg O'Neal gear!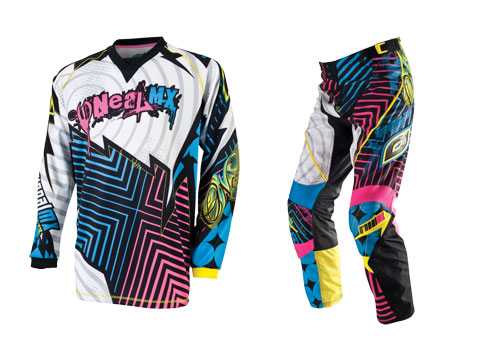 You only need to answer the following question:



Which place made Rob Adelberg on the 2nd dayat the IFMXF World Championship in Basel (25.04.2010)?

(here you will find the right answer)
Deadline of this game was:

August 30th, 2010
Right answer: 1st place
Winner: M. Schneider