Interview with Alastair Sayer

Some of you guys do already know Alastair Sayer from Botswana. We did interview him 2 years ago after winning the bronze medal in Best Whip at the Dubai X-Games. A lot of things were happening since that interview. Alastair is riding the Night of the Jumps F.I.M. FMX World Championship, qualified for the final and won the highest air contest. He also has been voted to "Africa's best FMX rider" at the FMX Awards. We were talking with Alastair about how the things are going these days and his goals for the next months...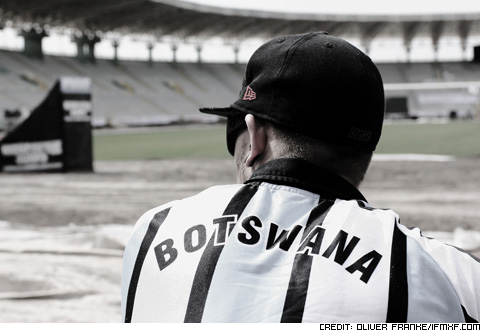 Hey Alastair, you just have been voted to Africa's best FMX rider at the FMX Awards. What does that mean to you?
That's really cool, and I appreciate it. Well done to the other rider's as well though.
When did you start doing Freestyle Motocross?
I pretty much started freeriding and doing tricks when I got my first bike around 1992. I used to go take part in the jump offs that used to happen at the end of the races over the big jumps on the track, still on my small bikes taking my hands and feet off and small stuff. Only after a few big crashes around 2002 did I start to take it more seriously.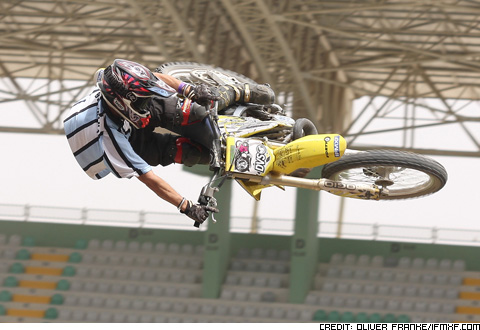 And what was your step into that sport? Have you done racing first?
Yes, I raced and did everything motocross/supercross related since I got my first bike. As long as it had jumps on it I was there racing, flat track and stuff like that just irritated me.
This year you get your place back amongst the field of riders at the NIGHT of the JUMPs / FIM Freestyle MX World Championships. Is that a huge step to raise your international sports career and profile?
Not sure yet, but having ridden these events since 2006, a lot has changed in the riding, and as far as riding on the official FIM World Championship, it's going well so far and I should finish up well at the end of the year. As well as riding the other big events like Master of Dirt that are on throughout the year to.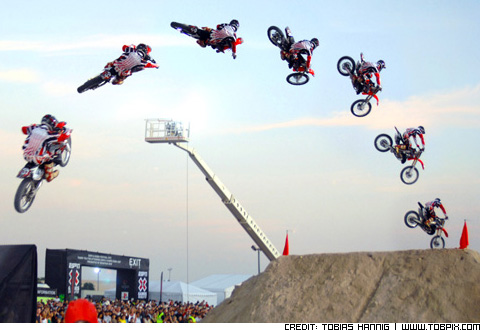 You got your X Games medal at the whip contest in Dubai. What do you think was your biggest FMX success so far?
Yes I got that bronze medal in the whip comp in Dubai. Having a medal with X games on it means a lot, but there have been other more personal successes with my riding at the NIGHT of the JUMPs and Masters of Dirt comps as well .
You beat multiple X Games Step up gold medalist Ronnie Renner in the Step-up contest a few times and got no invitation for the Step up contest at Summer X Games. Was that kind of frustrating?
It was a little bit, but not much more I could have done to get in there for that event I don't think.



You won the last Step up contests at the UEM Freestyle European Cup in Graz and at the FIM Freestyle MX World Championship round in Basel. Do you think you get an invitation for Step up at Summer X Games this year?
I hope so but I'm not sure if they will help to much, even though there are top riders and my history at the IFMXF and various step up events I've ridden, it seems pretty tuff to get in there. It would be really cool to ride step up at X and will just have to see what happens.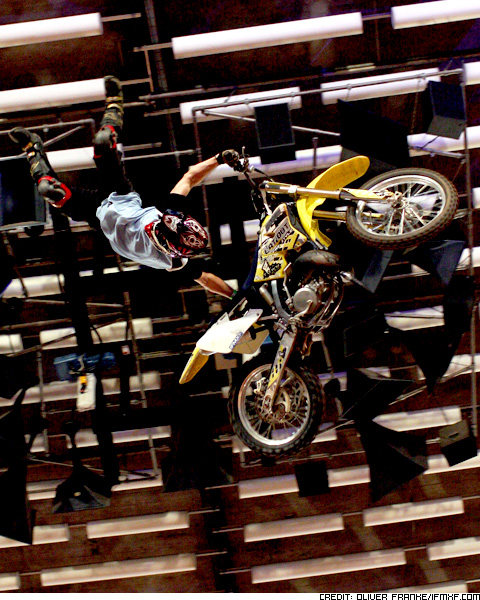 How is riding in Africa? Where do you practice and do you have your own compound?
Africa's riding rocks and has awesome riding almost everywhere. Where I'm from in Botswana there are a lot of sand quarries to ride in and the mines have supported our riding most of the way which has been great. South Africas is where most of the FMX is.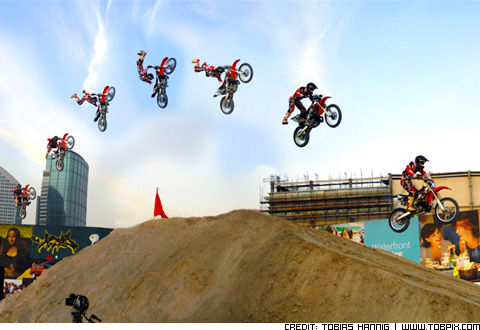 You are South African, born in Namibia, bread in Botswana and now spending most of the time in Europe! Where do you feel most at home?
All over Southern Africa is home to me , but Botswana especially is my home as I grew up and spent most my life there, and still go back there to ride and see my parents family and friends who still live there.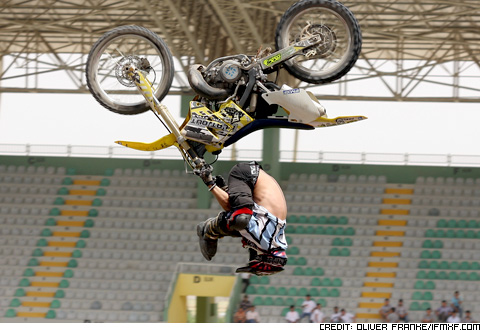 What about South African Championship this year? You gonna ride them?
I hope so, and as many as I can when I'm around South Africa.

Alright Alastair, good luck for the future!


Support us: Like and Share it!

Video of the month

Facebook /FORTY8Mag

Partner