Band interview with Shove it
Today we have something special. We never made a band interview on FORTY8. But after watching the guys of the band called "Shove it" live on stage we were sure to interview and introduce them on FORTY8. Their style of doing music really rocks. It's a mixture between Crossover and stuff like Rage against the machine. We talked with the man behind the microphone during a session in their rehearsal room in Reutlingen near Stuttgart/Germany...




While reading the interview you can listen to the Shove it tracks in the audio player!

Hey guys, first of all tell us something about yourselves and how did you came into the music scene?
Well, Felix and Michael grew up in a kind of musician family. Mom and dad made music so its not too far to get started yourself as a musician. I had some keyboard lessons and thats about it. Andi had a famous band called itrip. That was the first time i met him as a musician.
When did you found the band "Shove it" and how did you meet each other?
Shove it was found in 2001. This was our start in a great thing. it was a dream come true. We really love and live our band.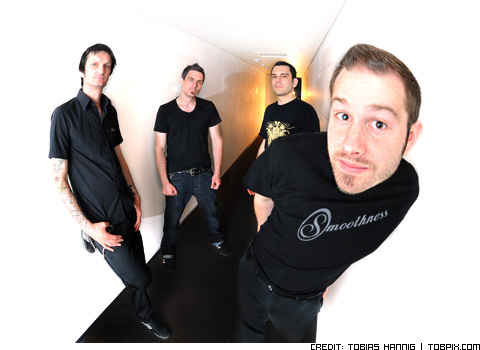 What kind of music are you writing and playing?
Cross over with a shot of gebritzel, one kind of a sound – but check it on our website or on my space.
What is your mission regarding your music?
Let people have a good time. But first of all to have fun making music. Thats our credo.
You are writing and playing your own songs. Do you want to articulate
something with your songs and about what themes are you writing?
There is no special message. if a song sounds good i guess you like it. no matter what the message is. You can feel the message during the song and of course if you feel the song the lyrics don't matter anymore.




Did you ever think about covering songs?
We never thougt about it – but we sometimes do a cover at the show just for fun.
What are your plans for the future?
Have fun – making music. Maybe get famous ;-)
Let's talk about Freestyle Motocross. Did you ever join an event?
Yes i've been on several events. sx and fmx i like it very much.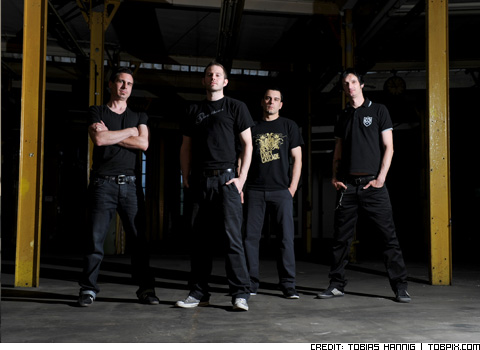 What is your favorite rider and trick?
Thats tough... there are any good riders. But these days I saw Jose miralles. He rocked very good doing an awesome and really long extended CrackNac. My favorite trick... a big fat stylish no handed whip and i love the new barspinners.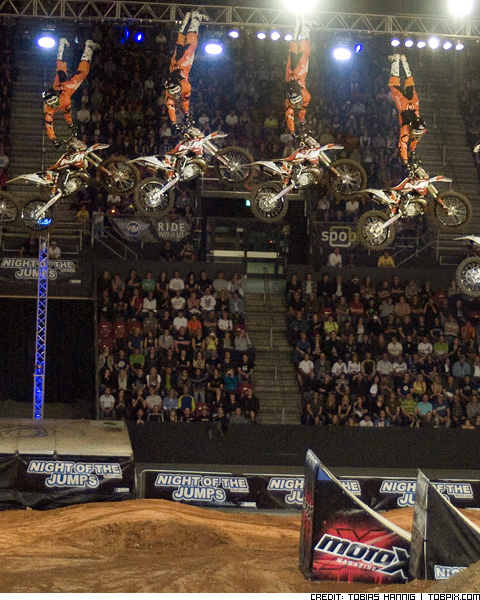 Do you want to say something to your fans and family?
Thanks for pushing and lovin us. Check our next shows...
Thanks for the interview and good luck for the future!
More information and some tracks on www.shoveit.de