Interview with Libor Podmol


Before the 2011 IFMXF FIM World Championship season starts with the opener in Turin the upcoming weekend we had a quick chat with the current IFMXF FIM World Champion Libor Podmol about a successful year 2010 and his plans for the future.
Hey Libor, you are the current IFMXF FIM World Champion - how does it feel being the number one after three world vice-champion titles?
It feels pretty good :-)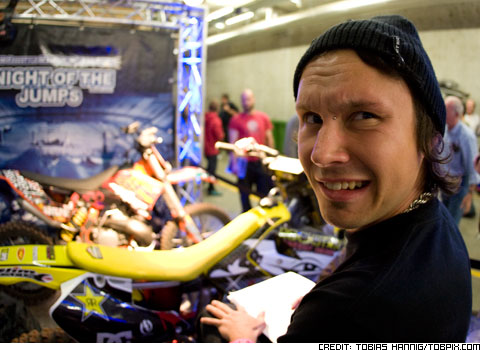 You are a proud daddy now. How does it feel having responsibility for a (prospective upcoming FMX star) baby? Feels good, too. That little guy is amazing!
Who is taking care of the boy, when he cries in the middle of the night?
He doesn't cry, or I sleep too deep :-)
What are your 2011 goals?
Defending the WC title, get into X-Games and X-Fighters, ride MOD, Dew Tour and Extreme Freestylers Tour.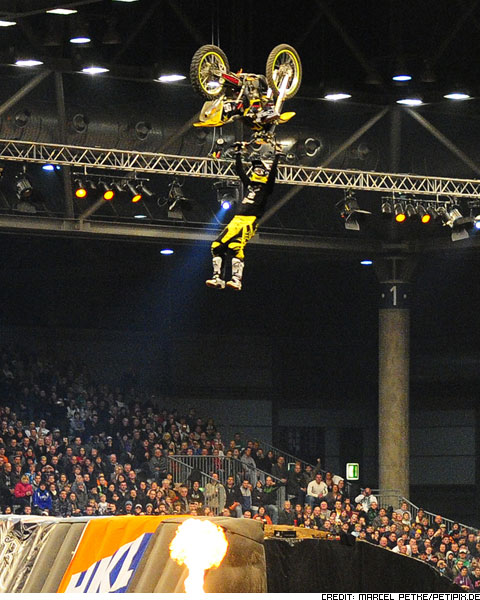 Do you have planned to train in the USA this year?
I will go there second half of March, to see my boys!
The first stop of the IFMXF FIM WC is starting in Turin, February 19th. A lot of young riders (for example Maikel Melero and David Rinaldo) are on fire. Do you think the comps are getting tough in 2011?
Its been always tough, so gues goint to be also in 2011.



Did you work on some new tricks lately?
Lately I was taken it kind easy, winter time, baby born – no time for practise FMX, but I have a plan – stay tuned!
What are your top movies and mp3s on your iPod/iPhone right now?
Tomorrow will be better – our Documentary which we've been working all year long.
Song, Run to the Hills, Ozzy Osbourne and Ring of fire.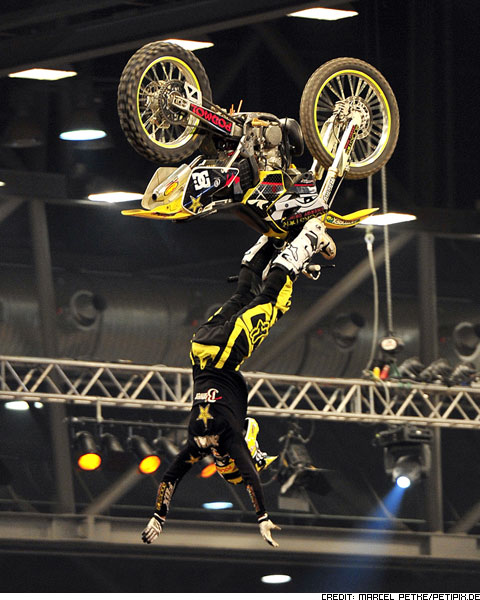 Your last words – anything you want to say to your family, fans and fellows?
Really want to thanx my Family, Friends and sponsors, to let me live a dream.
Okay, now our classical word association.
Give me the first word that pops into your head:
Flip or Nonflip Combo: non flip
Sponsors: Rockstar, DC, Electric, FOX, Bonver
Favorite Website: www.50rocks.cz
Goonriders: i know few
Double Flips: sick and gnarly
Natural Terrain: love
Tattoos: pain and love
50's: Fun with friends
Best Trick: underflip indy
Biggest success: FIM World Champion 2010
Movie: Tomorrow will be better...
Travelling: hate, but love once im on place..
Girls: love
Future: no idea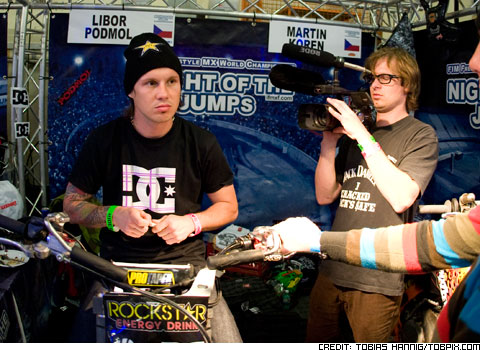 Right on – thanx for the interview Libor and good luck for your and your family in the future!
Win DC shoes gear!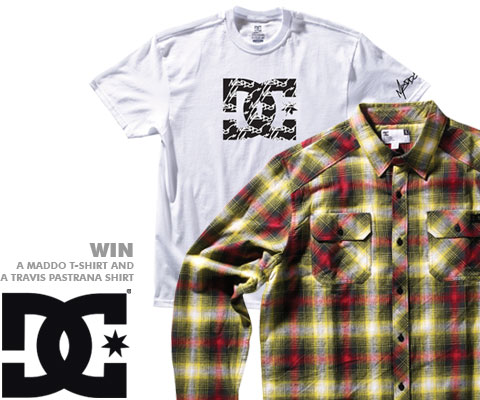 You only need to answer the following question:
Which Championship title won Libor Podmol 2010?
Deadline of this game was:

March 15th, 2011



Right answer:

FIM IFMXF World Championship


Winners:

G. Rose, B. Wezel