The FIM Freestyle MX World Champion
10 questions with the Chilean FMX rider Javier Villegas

Five years ago we interviewed a newcomer with a lot of skills. Almost nobody knew this little guy from Chile. A few years later he became one of the best riders of the global FMX scene. 2011 he started to ride the IFMXF World Championship Tour permanently. He rode consistant and finally won the series. We were chatting with Javier about his progress the last years.
Hi Jvair, how are you doing right now?
Well I'm really pumped that this 2012 season is about to start, just finished my bags so i can head to Austria, for my first ever Euro Cup.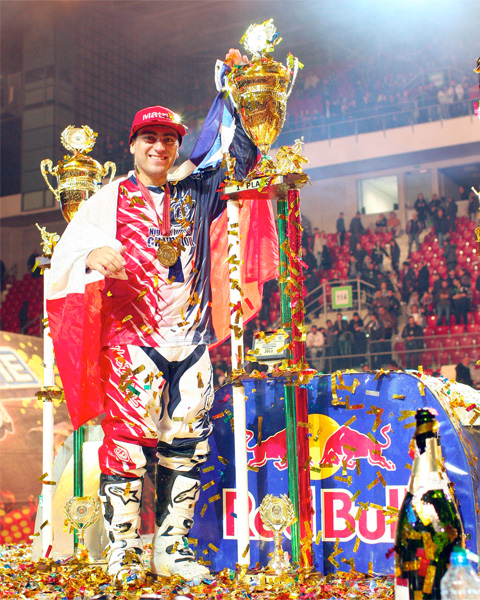 You won the IFMXF FIM World Championship 2011. How hard was your way to the title? Extremely, all the riders are really great athletes and they all have great tricks, which helped me improve a lot, since i didn't want to miss any podiums.

Did you already recognize that you won the FIM WC title? What did you feel at this day? I haven't let this thing get to my head, there's a lot that i want to accomplish and felling like a world champion is not gonna help me get to my goals, i need constant challenge and i know there's plenty of it in every corner where fmx has gone, so as soon as Sofia was over i was already thinking what new tricks could i learn or which ones could i improve to get better places on all kinds of contest.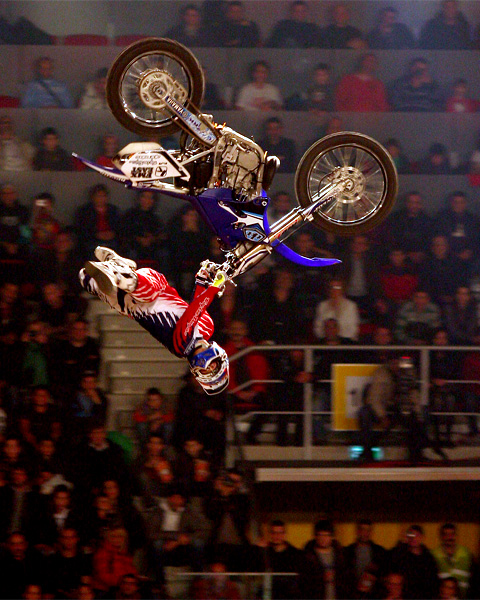 What feedback did you receive - especially from your home country Chile? The day i arrived got tons of call from a lot of chilean media, spent my first 10 days of "vacations" doing interviews for magazines, news papers and TV, the ones on tv where the hardest, because they would call me at 4 AM so i could go live at the time of their news, but all worth it. I also got a call from the FMC (chilean Motorcycle federation) president, congratulating me and telling me that i was eligible for a few awards on my country, so we're working on that.

It was a tough 2011. What do you think about the level at the FIM World Championship? Is one of the best in the world for sure, is really hard to keep up with everyone when everyone wants the title so bad, for sure next season is gonna be a tough one.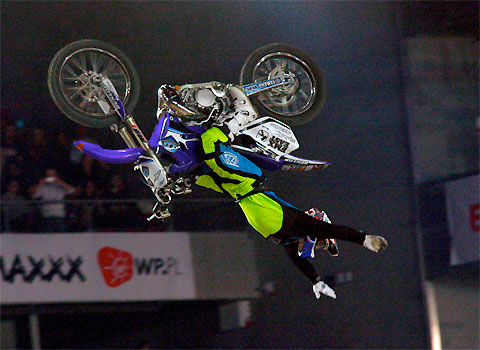 You are also riding the other series like X-Fighers or contests in the USA. What is the difference between these series? Well X fighters has a more difficult course, so that makes difficult to perform your best tricks if you're not prepared to ride that kind of courses.

Are you still in touch with the Latin (Brazilian) FMX scene. Are there any rookies and talented riders which need support? Yes i always talk to them and every now and then i get to ride with some of them, I have to say if Marcelo Simoes finally grow some balls and flips consistently he will be unstoppable and soon will be part of the best riders in Latin America.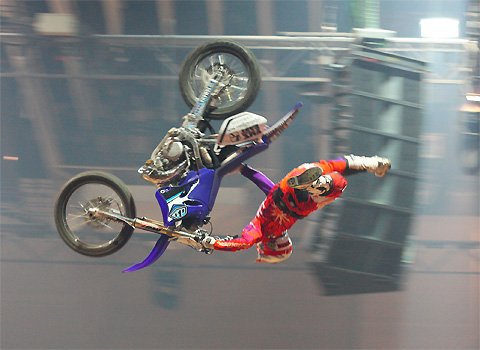 What are you plans for the 2012 season and are you defending your FIM WC title? Yeah thats plan Number 1, but i also want to compete on RBXF and do better than what i did last year, i'm practicing hard to improve my last year results.

Do you work on some new tricks right now? Yes, I'm polishing all of my tricks, putting a twist in to other ones, learning some new stuff.



Do you have any comments to your fans and sponsors? Of course, i want to thank for all the constant support, for sure made 2011 easier than it could have been, so thank to them all, and don't forget to like my fan page www.facebook.com/jvairx and follow me on Twitter @JVAirX

Thanks for the interview.

Some facts:
Howetown: San Jacinto
Age: 28
Nick: Astroboy, JV Air
Bike: 2 strokes
Music: depends on my mood, but mostly Dirt bike videos soundtracks
Website: www.jvairx.com
Facebook: /JVAirX
Twitter: @JVAirX
Sponsors: Troy Lee Designs, Matrix Concepts, FMX East, FMF, Alpinestars, MB1, Dunlop, Spider Grips, GPR, Freestylemtx.com, Afoco.cl